Push notifications
What are Push Notifications?
Push notifications are subscriber based messages which can be received on PC, Mac, Android phones and tablets.
PCs and MAC devices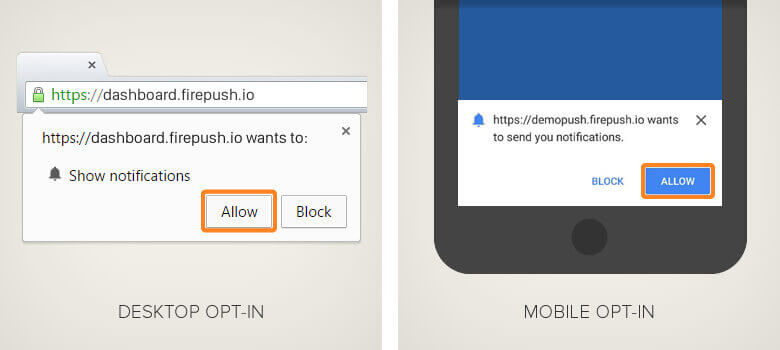 Websites can send push notifications directly to people who've subscribed to receive notifications from their web browsers.
They are sent via web browsers like Google Chrome, Firefox, Opera, Safari which means that your customers will receive them even if they are not on your web site.
They allow you to send messages to your customers directly, wherever they are on the internet.
Who gets my Push Notifications?
You can send push notifications to any customers who have subscribed to your notifications.
Anyone who visits your website will be given the option to sign up, and this process is hassle-free.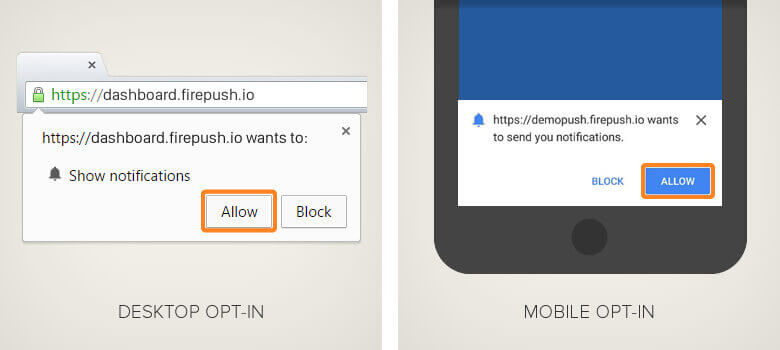 In one click, they're subscribed, without any redirects or extra information needed - that's why sign up is much higher than other tools like email marketing. Then, depending on the type of notifications you choose to send, subscribed customers will get messages in different circumstances.
For example, if you choose abandoned cart notifications, customers who add products to their cart then leave your website will receive a notification.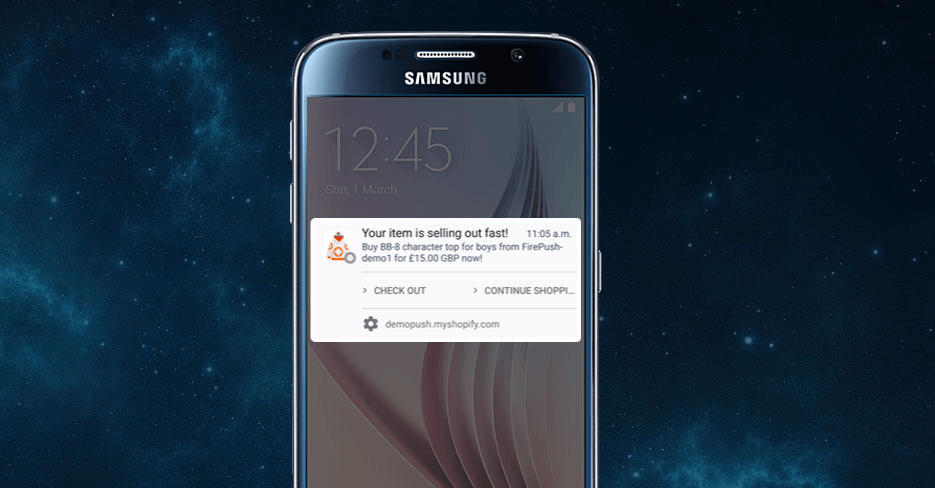 To give you the best marketing edge possible, Firepush will track all of your subscriber's online activity and sends them pushes that matches their behaviour.
How to get more subscribers?
Most of you run Facebook ads which means that your customers opens your store inside Facebook native app. Web Pushes does not work there. Your customers can't subscribe inside Facebook app.
What to do?You have to make sure your ads will be opened in a default users browser.
1. Choose Product Catalogue Sales ads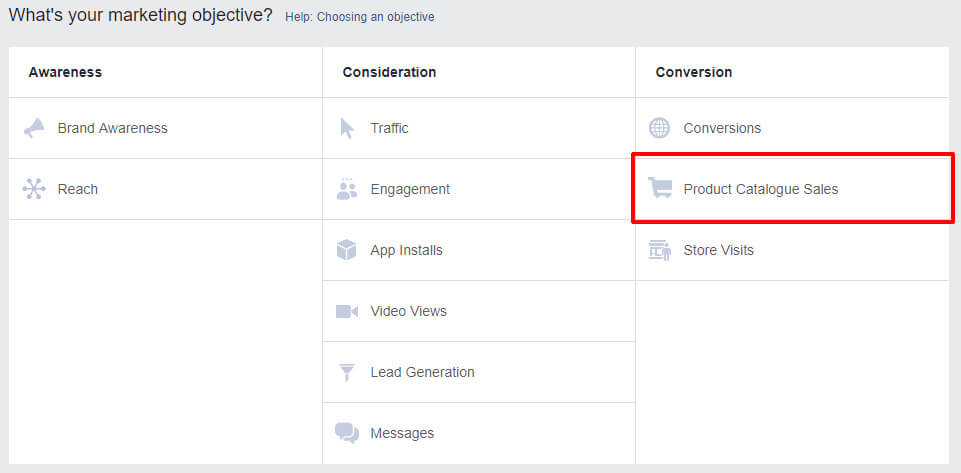 2. Fill in all required information up to section Ad > Links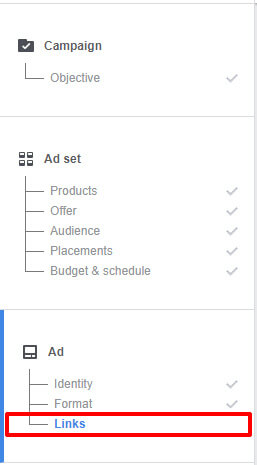 3. Find App link destination dropdown. If you leave it as it is all your ads will be opened inside Facebook native app.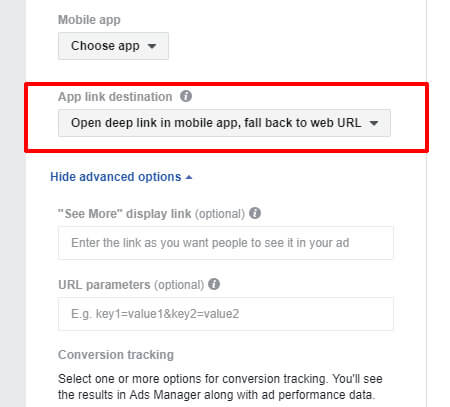 4. Click on App link destination dropdown and choose open deep link in a mobile web browser. Users will be directed to their default web browsers to view a deep link.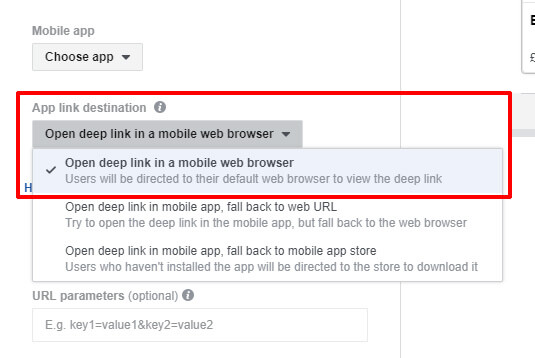 Please note that Web Pushes do work on:
Browsers:
Web pushes do not work on iOS devices such as iPhones and iPads. Apple does not support pushes at the moment. However their should do that in near future.
How could I select the most relevant push notifications for my store?
We truly believe that you would benefit most from activating all FirePush notifications.
However, our experience from other Shopify stores show that to collect subscribers you should start with the Welcome push with Auto-prompt messages.
Auto-prompt message has by far the best conversion rate for gathering new subscribers, it's about 30% - so it really help drive up those subscriber numbers and get you started.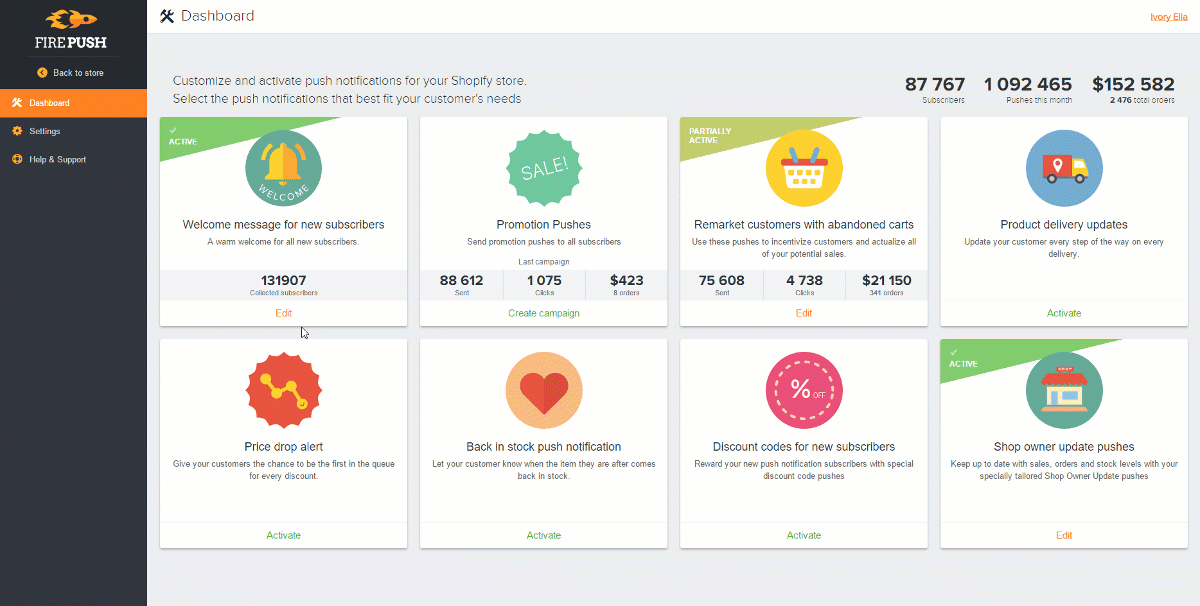 After you have 100 subscribers you then start using Promo Pushes, which are promotional pushes that you can send to all of your subscribers offering them special deals etc. This is a great way of reaching out to all of your subscribers at once, especially if you have a large subscriber base.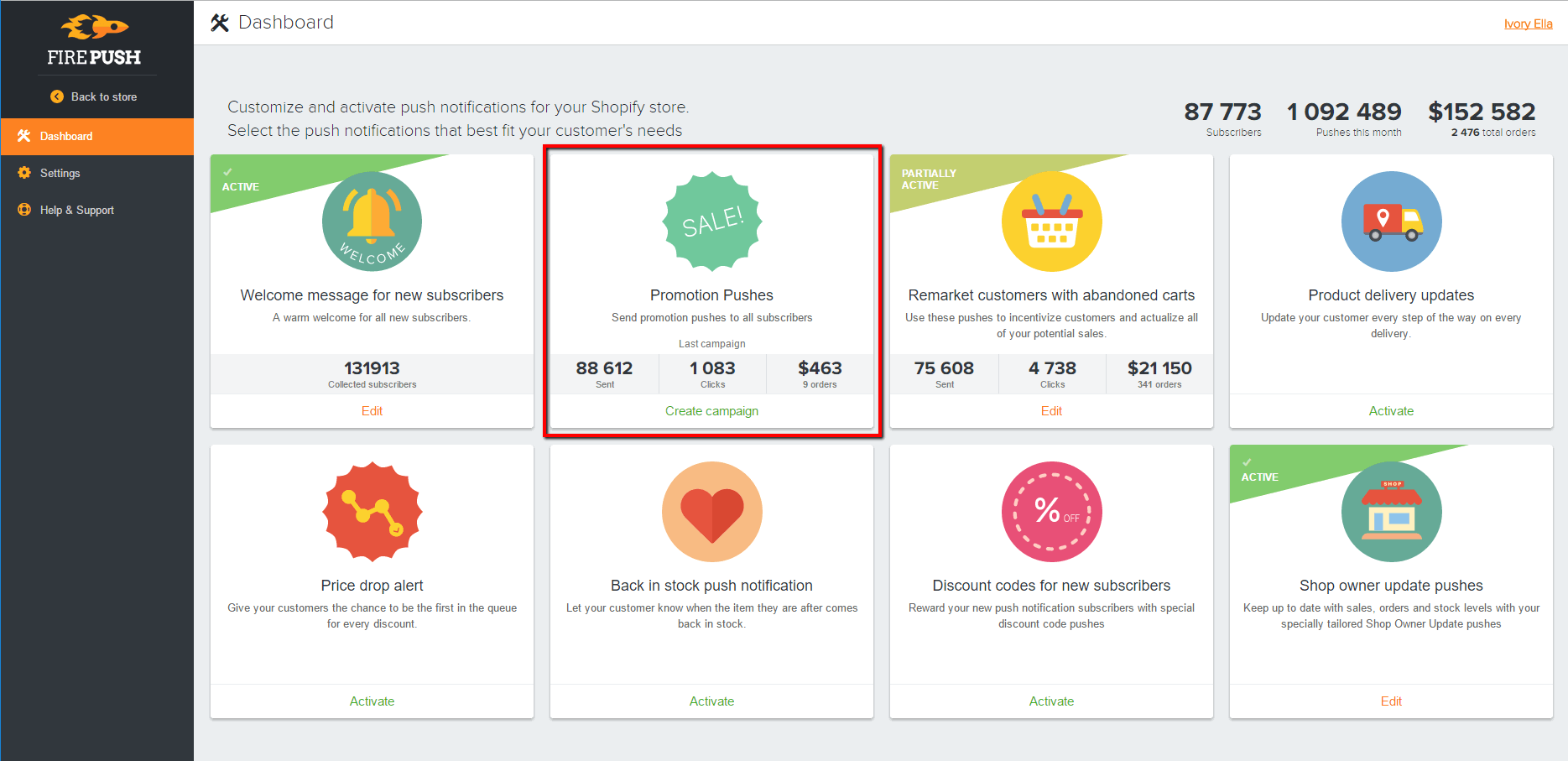 Of course you should also always use Abandoned Cart Pushes.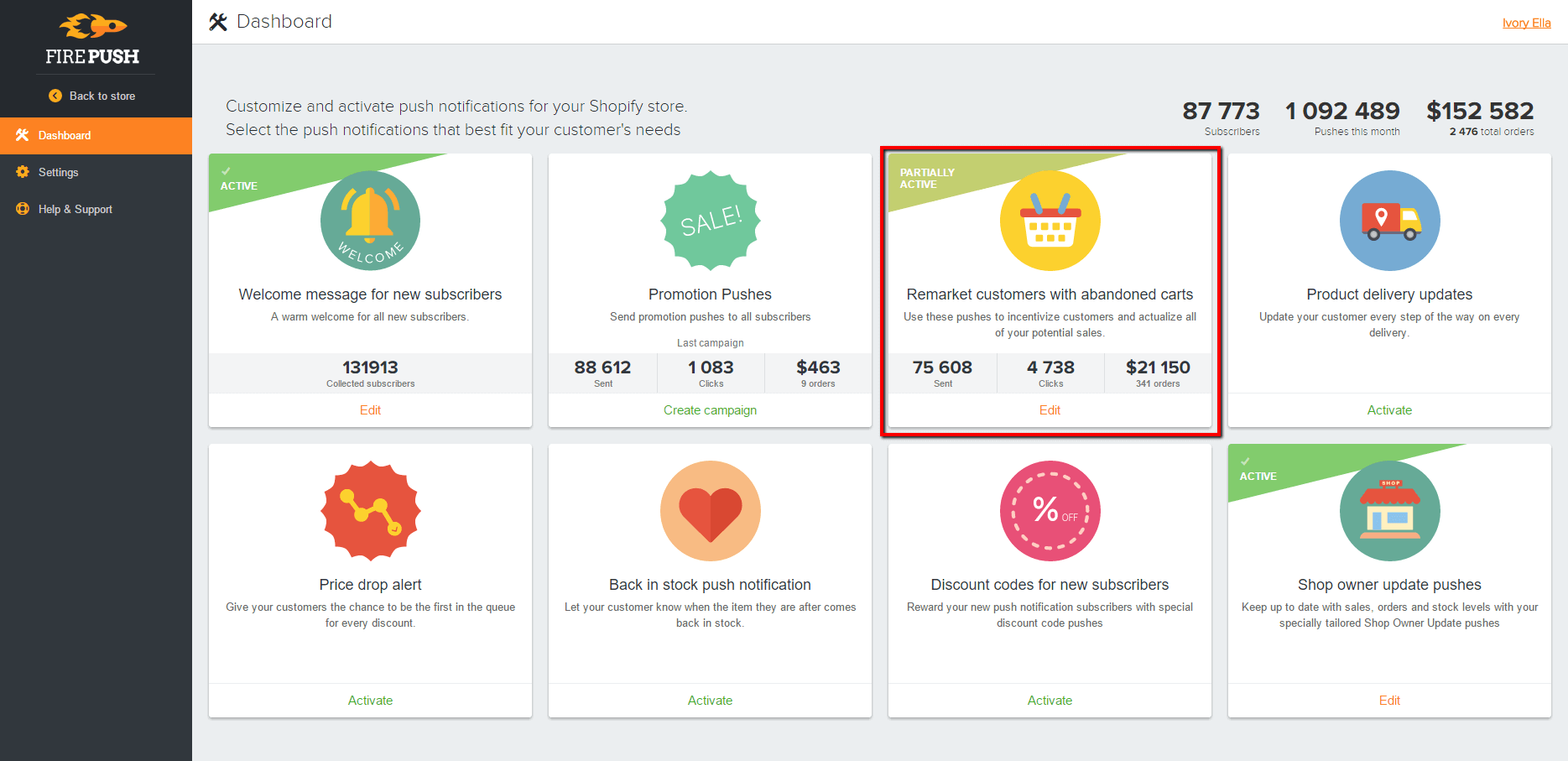 These pushes are sent to customers who have left an abandoned cart in your store as reminders of the great offer they have left at the checkout.
There are three individually timed abandoned cart pushes, which are sent at 20 min., 1 and 24 hours after abandonment and it is recommended that you use all three.
These 3 messages are a great place to start but to really optimise your sales potential, you should use all of the pushes on offer.
Does my subscriber have to subscribe to each push separately?
No, one click will subscribe your customer to all of your pushes.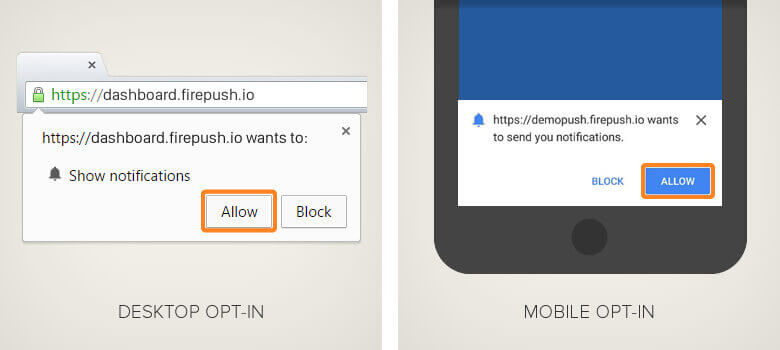 If they find that some of your pushes don't match their needs, they can simply unsubscribe by clicking on the "Settings" icon inside the message and selecting "unsubscribe."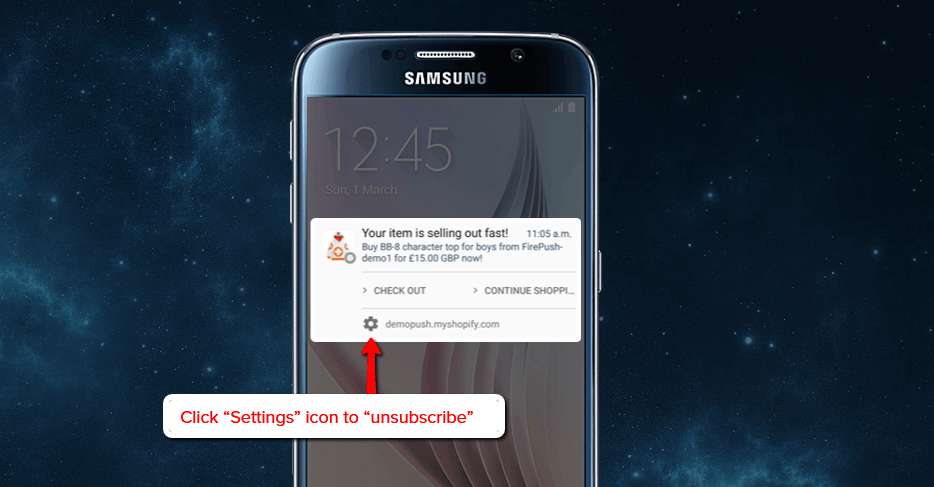 Can I amend the copy of the web push notifications?
All of the FirePush's notifications come with pre-populated copy. You can, however, easily change this copy to make it more it sound more unique to you. What's more, you can select from a number of various push icons or add your own.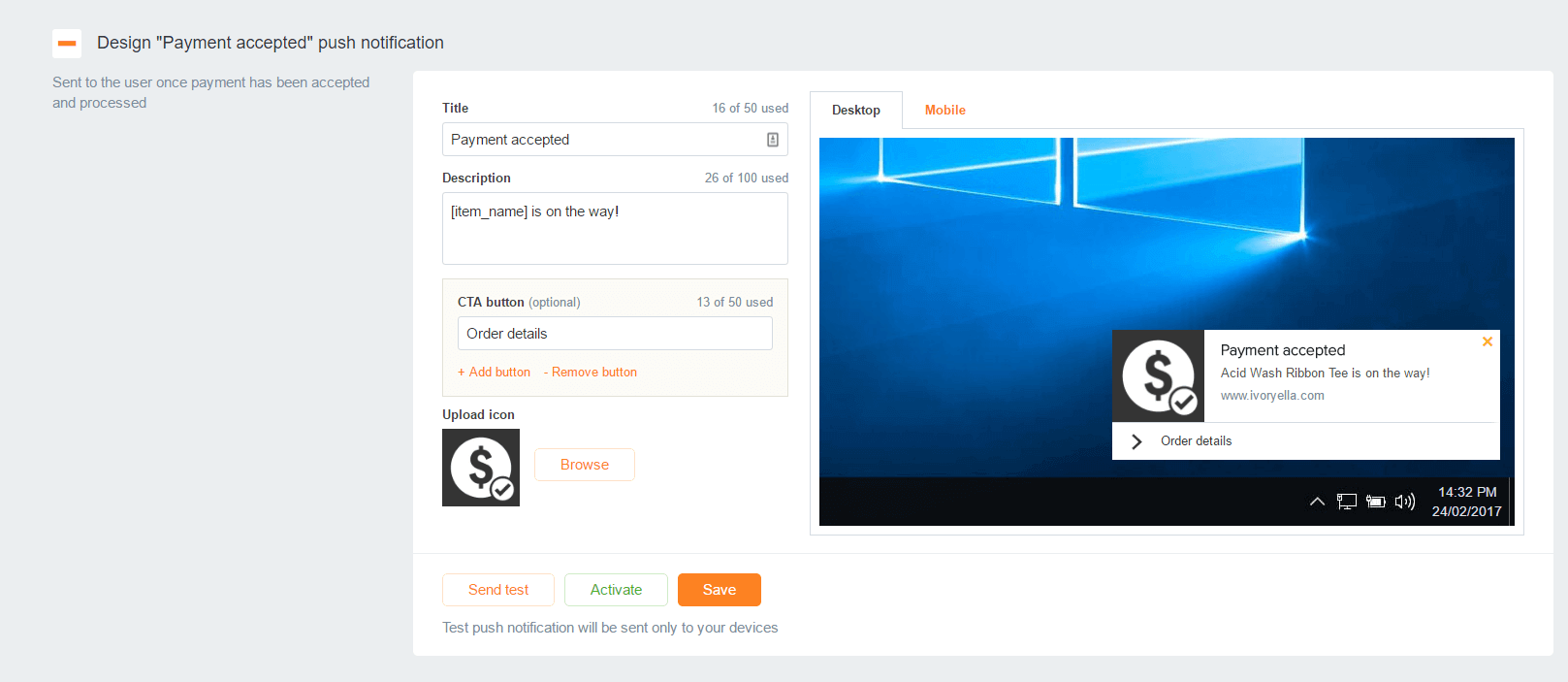 Can I change URLs on Call to Action buttons (CTA)?
You can set CTAs for three pushes.
Welcome Pushes
Discount Pushes
Promo Pushes
All other pushes have automatic URL's that redirect to specific pages on your site, and they cannot be changed to CTAs:
Delivery pushes redirect to the order summary page
Price drop and back in stock redirect to the product page
Abandoned Cart Pushes redirect to the cart page
Can I add Call to Action buttons (CTA) to my pushes?
Yes, you can add up to 2 CTA buttons to:
Welcome Pushes
Discount Pushes
Promo Pushes
All other pushes have automatic URLs that redirect to specific pages on your site.
Delivery pushes redirect to the order summary page
Price drop and back in stock redirect to the product page
Abandoned Cart Pushes redirect to the cart page
These automatic redirects give you great hassle free fix that allow you to optimise the full sales potential of your pushes.
What languages do we support
At present Firepush supports only English.
You can, however, choose to translate all of your pushes and sign up boxes into the language you require.
There are some popups that can't be translated for the time being.
How can I translate all my messages?
Simple. Just select the Push and change the copy however you like.
How do I unsubscribe from push notifications?
Every push has a settings button. You have to click on that settings button and remove the website from the permission page.
Do I require HTTPS to use Firepush?
The short answer is no. We built a system that allows you to use https and http.
For http only shops, we automatically create a sub-domain name for you which looks like this: xxxxx.firepush.io .
The main drawback here is that your user will see only this subdomain name and not your site domain name. This also means that you will not be able to export your subscribers should you choose to leave Firepush.
Without https, you also won't be able to use auto prompt message which collects up to 30% of subscribers.
Alll shopufy shops can activate SSL certificate, if you have not done it yet go here https://help.shopify.com/manual/domains/ssl and check how to do that.
What browsers do you support?
At present Firepush offers near 99% penetration. It supports:
Chrome: 50+
Firefox: 44+
Opera: 37+
Firepush pushes work on all android devices, Macs and PCs. Unfortunately, at present Apple does not support pushes on iPhone's and iPad's. We will install them as soon as this becomes available.