Web push notifications for Shopify stores
Use highly visible, cost-effective push notifications to convert more site visitors and boost revenue. See it in action.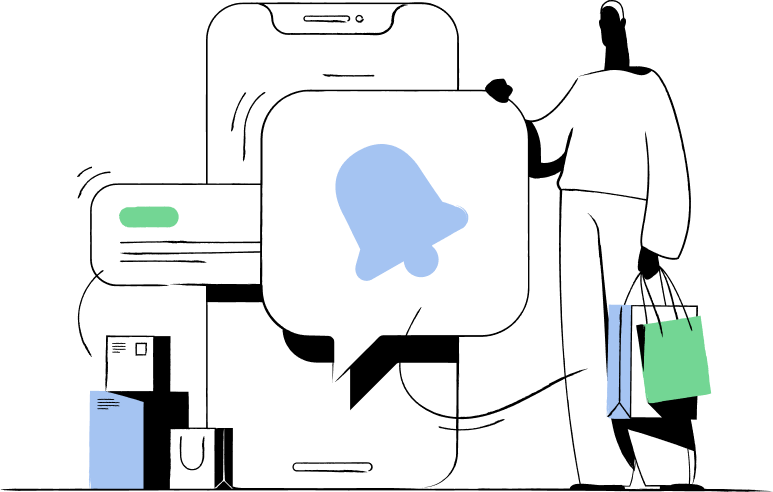 WEB PUSH TEMPLATES
Fast, easy-to-use push templates
Firepush's intuitive push notification builder includes ready-to-use templates, so you can have promotional campaigns for your Shopify store set up in 5 minutes. This means a small marketing team with limited time can still reach a wide audience. And adding attractive hero images will improve open rates.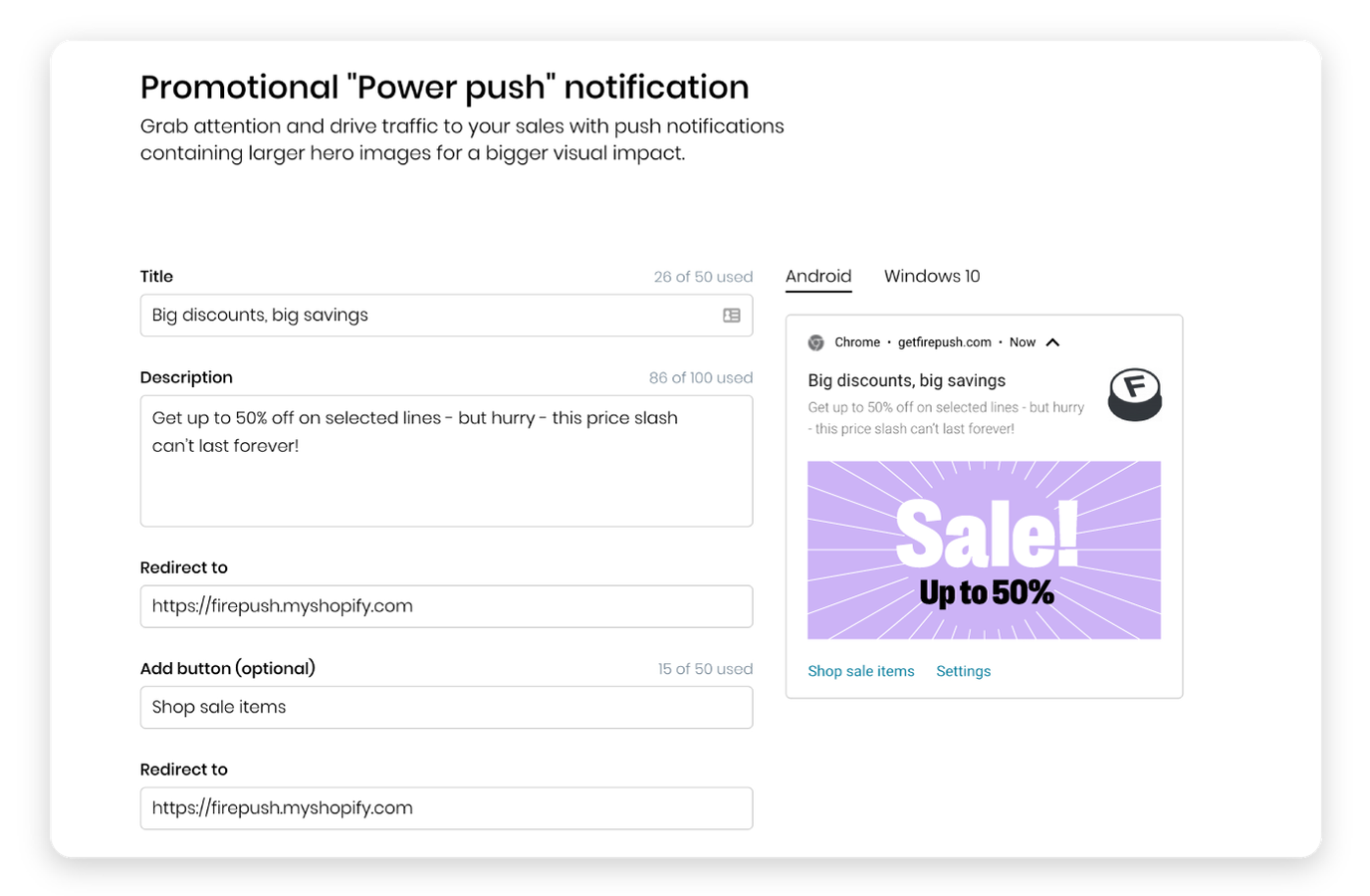 PUSH NOTIFICATION AUTOMATIONS
Automated pushes offering great ROI
Our easy-to-use automations offer exceptional ROI. From Shopify back in stock notifications through to high-converting abandoned cart flows and informative shipping notifications, there's an automation for every stage of the customer journey.
Abandoned cart
Win back customer
Product delivery update
Price drop alert
Back in stock
Push notifications with discount codes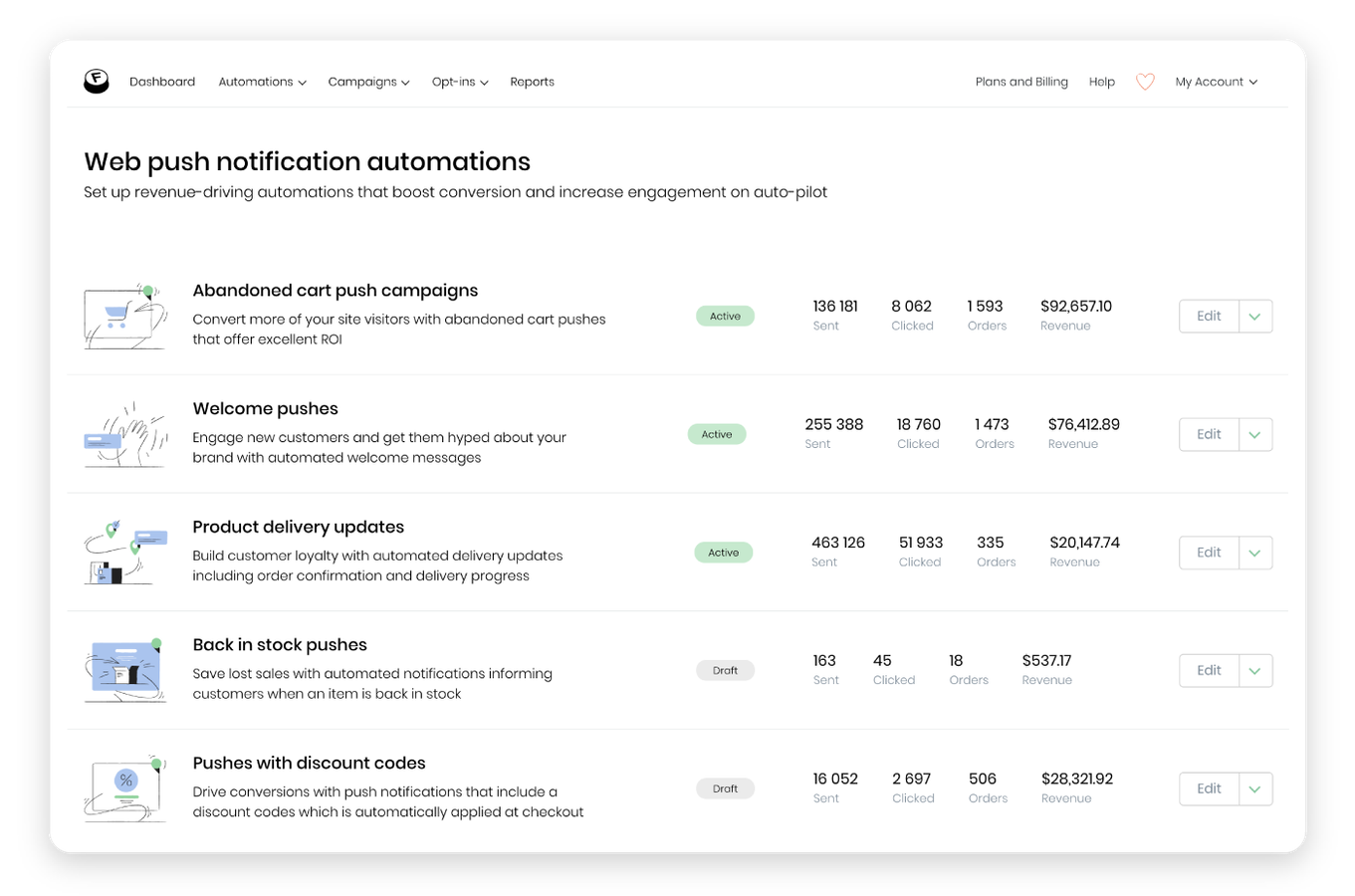 REPORTING
Detailed push notification campaign reporting
Make data-based decisions to continually improve your push notification marketing with Firepush's advanced reporting tools. Get daily updates on subscriber numbers and view side-by-side the click through rates, conversion rates, and revenue generated for each of your campaigns and automations.
Sales Dashboard
Campaign & Automation Reports
Advanced Reporting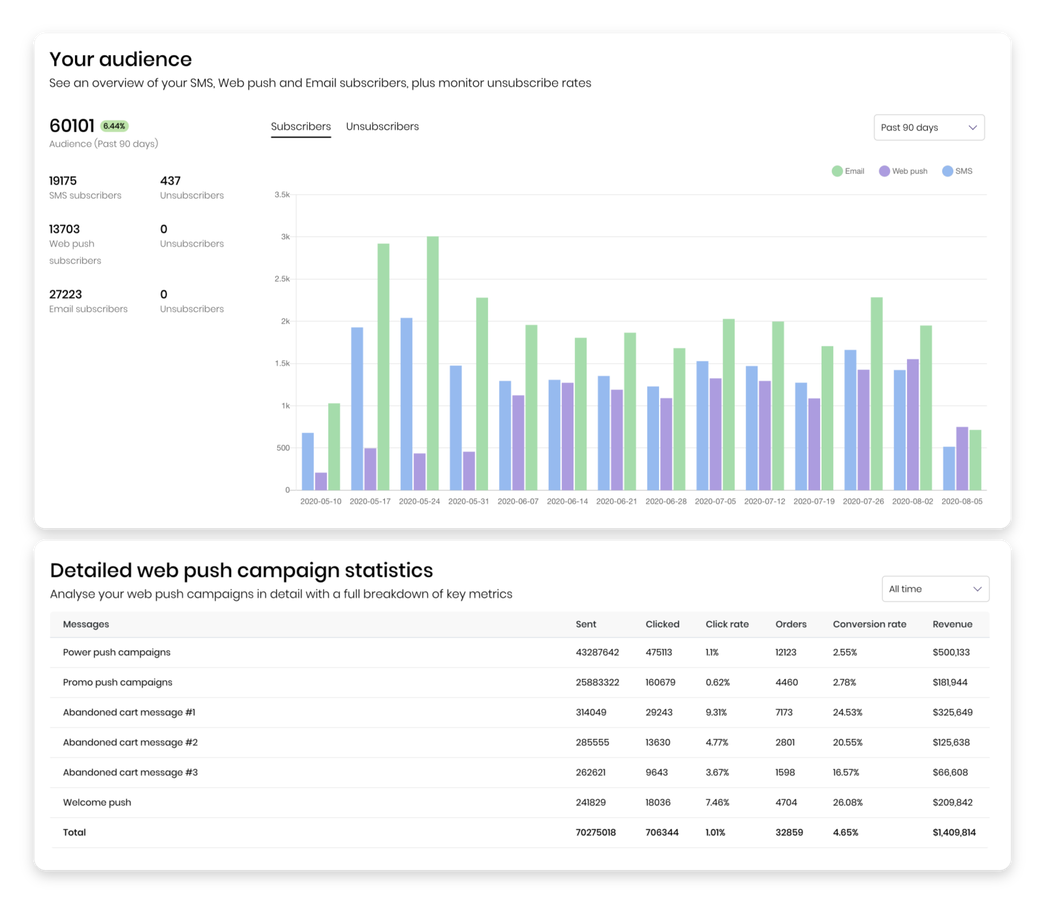 POP UPS & SIGN UP BOXES
Push notification subscriber growth tools
Growing a high quality subscriber base is critical for successful Shopify push notification retargeting. That's why Firepush offers a unique set of opt-in tools so you can effortlessly add subscribers. We offer tools that look professional and won't interrupt customers as they browse your Shopify store.
Pop ups
Sign-up Boxes
Fly-out widget
Embedded buttons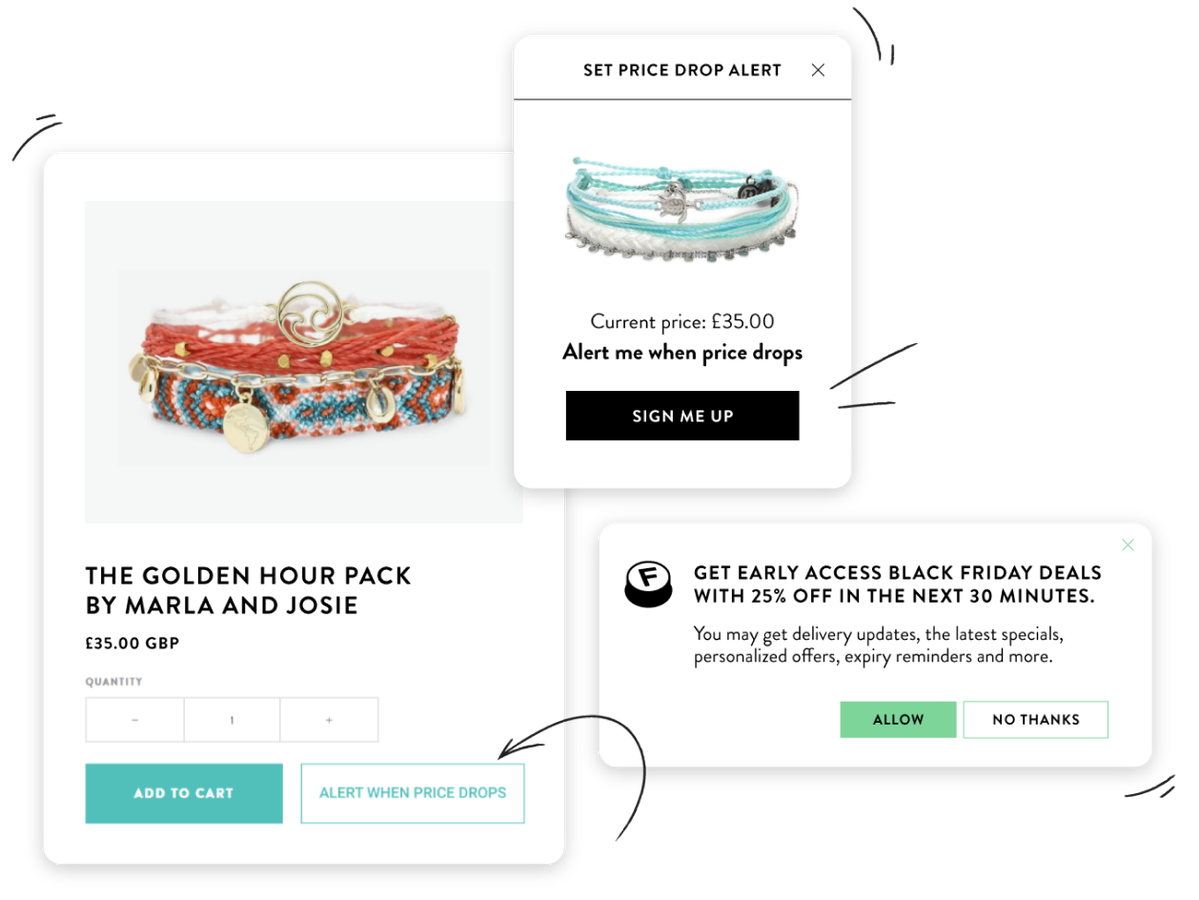 DISCOUNT CODES
Discount countdown timers for added urgency
Adding a countdown timer to your promotional pushes will encourage customers to make purchases sooner by offering a clear visual reminder that the discount expires soon. All discount codes are automatically applied at checkout for maximum conversion.
FLASH SALE TOOLS
Push notification lifetimes for flash sales
Flash sales drive revenue, but they can also cause frustration if customers miss out on a deal. That's why Firepush lets you set expiry times from 1 to 14 days on your flash sale push notifications. This guarantees that when your sale finishes, your customers won't go on receiving notifications promoting it.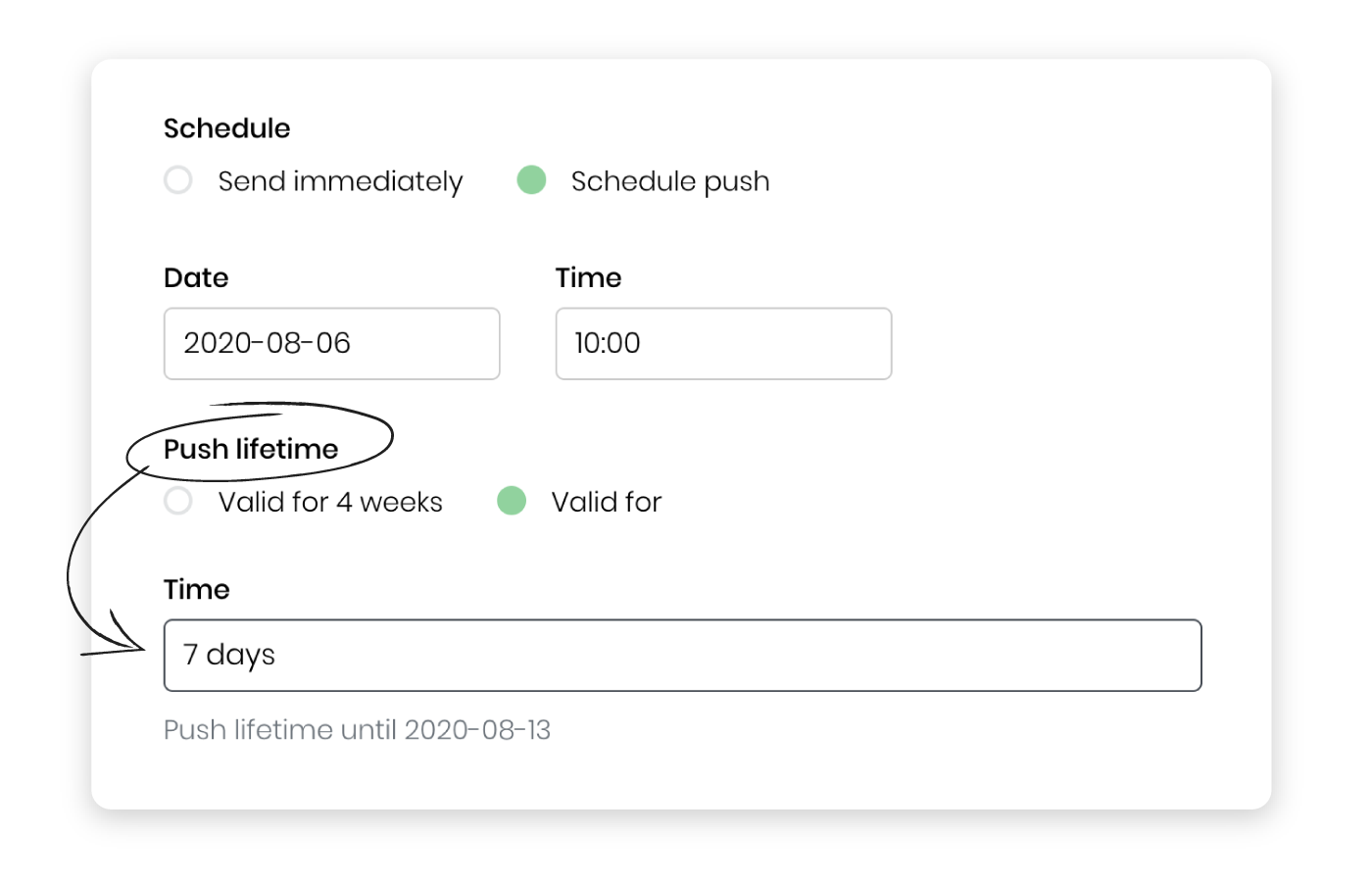 CAMPAIGN TOOLS
Campaign booster tool for push campaigns
On average, promotional campaigns bring in the most overall revenue for Shopify stores because they are sent to all subscribers. Boosting these campaigns to give shoppers another look at your latest deal will maximise their impact. Add a one-off boosts after 24 hours, or repeated boosts daily, weekly or monthly.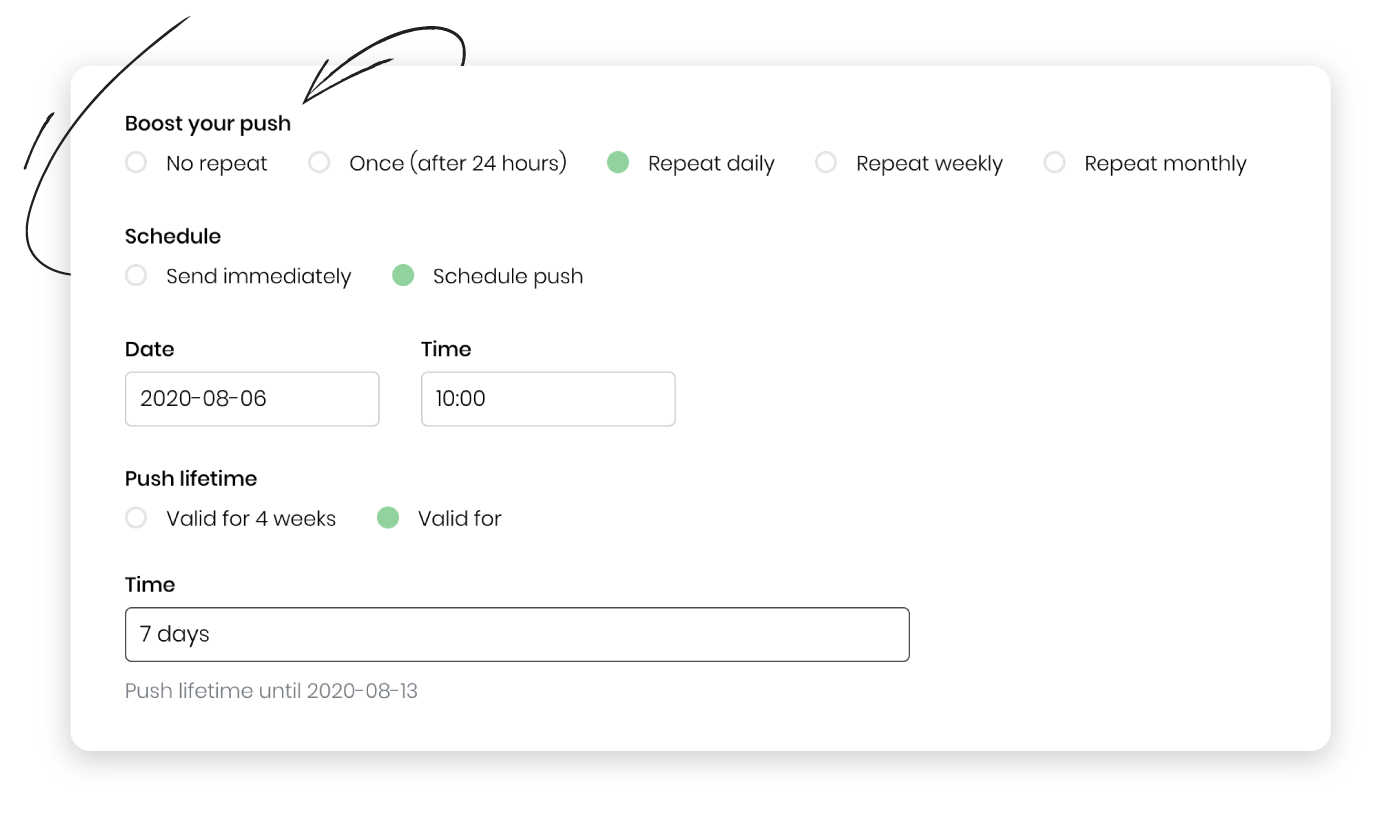 INTEGRATIONS
Personalized messaging through integrations
Using Firepush's integrations with 3rd party apps, you can create incredibly personalized push notification campaigns and automations for your Shopify store. Build custom workflows using data from your loyalty and reward, and review collection apps. Plus, add more subscribers thanks to integrations with apps for pop-up building.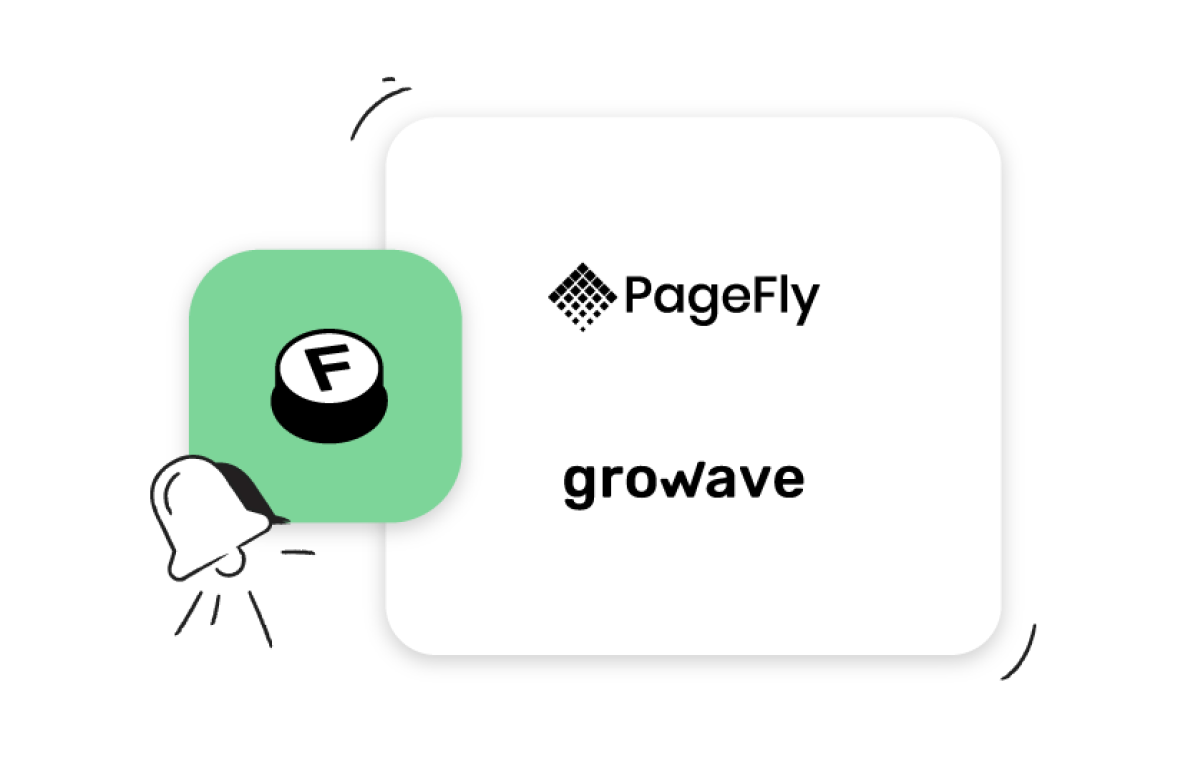 Engage customers at every stage of the journey with tailored push notifications
From closing the first sale through to re-engaging existing shoppers and growing customer loyalty, there's a Firepush push notification for every retargeting need.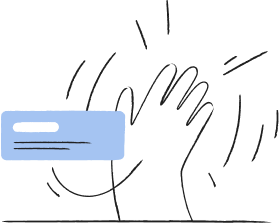 Welcome push
Engage new customers with automated messages for all new subscribers, and try adding an exclusive offer to drive that first purchase.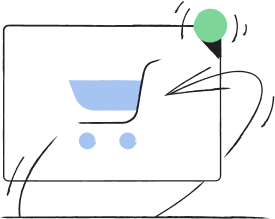 Abandoned cart push
Convert site visitors with automated abandoned cart pushes that help you recover lost sales and deliver strong ROI.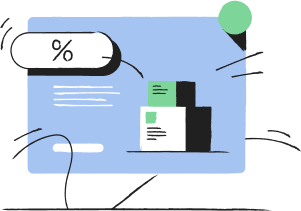 Promotional offer push
Turbo-charge your sales with promotional push notifications that maximise the impact of your seasonal deals and flash sales.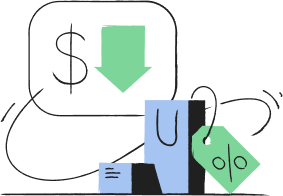 Price drop push
Convert price sensitive customers with automated price drop pushes, and set up back in stock notifications to ensure you don't miss a single sale.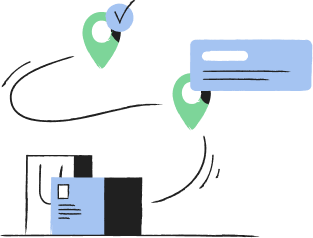 Delivery update push
Encourage customer loyalty with a range of delivery update push notifications including order confirmation and delivery progress.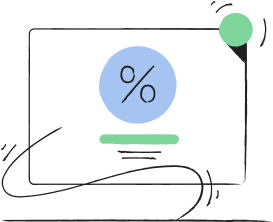 Discount push
Encourage visitors to subscribe and drive first sales with pushes offering a discount for subscribing, with the discount automatically applied.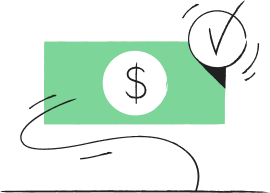 Payment accepted push
Build loyalty by keeping your customers informed on their order using payment accepted pushes sent automatically.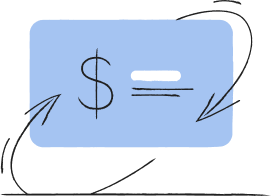 Refund issued push
Provide 5-Star customer service by informing your customers automatically when you have issued an invoice to them.
Customers reviews
Join 20,000+ Shopify marketers in 130+ countries who are already using Firepush.
Sidekickart
I just love everything about this app, dashboard is so clean and simple, friendly support and if you are already making sales, this app pays for it self every time. Thank you, love it!
Priceless Clothing
Firepush is highly effective and easy to use. They have great customer service and they're always adding new features. This is a great app!
Justonewish
Really effective app, and easy to use. They have great customer service, and they're always adding new features. This is a great app!
It Really Works Vitamins
Really happy with this service - been able to attract lots of customers with promotions and help recover abandoned carts.