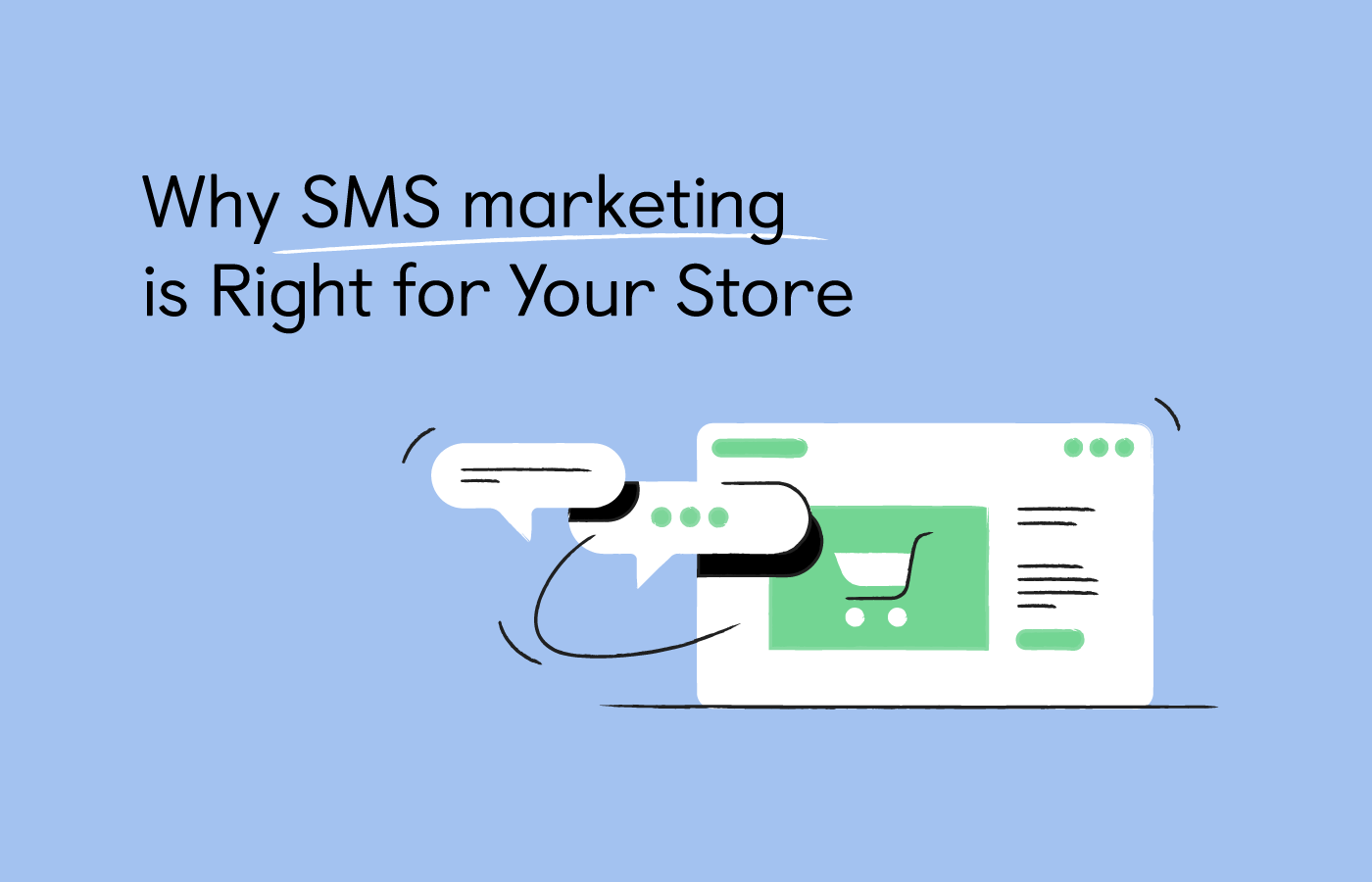 Considering marketing your Shopify store with text messages?
Everybody uses smartphones these days, so sharing marketing messages via SMS seems like a no-brainer. And it is—many customers prefer receiving marketing offers in text messages.
Here are 7 major reasons to text your customers, too.
1.
My repeat customers don't stick around OR I'm not getting any repeat customers
One-time customers need nurturing to become regulars. A lot of it. Over 30% of potential customers see marketing content from a brand at least 12 times before they decide to buy again.
SMS messages make it easy to share marketing content. Simple, short texts are great to share discounts, sale announcements, special deals, and other marketing promos.
2.
My marketing messages aren't getting opened OR My customers don't read most of my marketing messages
Here's the truth: people open 98% of the text messages they get.
That's where SMS marketing really shines compared to other methods. Emails, for example, enjoy an average open rate of around 20%. So, if you use text message marketing to contact customers, most of them will open your messages, which gives you more opportunities to sell. Check out these sales text message examples for inspiration for your SMS campaigns.
3.
I don't know how to reach more customers directly
Shoppers read text messages themselves more often than other marketing content. With most people checking their smartphones about 160 times a day, the chance is great that you'll get your marketing messages read.
This makes text message marketing an effective way to contact more potential customers directly.
4.
My customers aren't staying loyal OR I need to manage customer loyalty better
Customers like it when businesses reward them for their business. They reward them by buying more and staying loyal—provided that their experience is good every time. In fact, 81% of Millennials that participate in a loyalty program increase their spending.
Since customers open most text messages, then sharing loyalty program-related information with SMS is a good idea. You can share new bonuses, milestone achievements, unlocked rewards, etc., and share awareness of loyalty programs more effectively.
5.
I don't know the best-performing marketing strategies in my market
Go ahead and check if your biggest competitors are using SMS marketing to target customers. If they are, that suggests that text messages might be helping them achieve their marketing goals.
Your competitors wouldn't be investing in something that doesn't work. That means that this marketing method should benefit your business, too.
6.
I need to come up with a way update customers on their purchase statuses
People prefer SMS to receive messages like order updates, shipping updates, and other notifications ("transactional communication"). Studies say that 75% of customers say that SMS are a great method to get order shipping updates quickly.
That's why using SMS to keep your customers updated on their orders is a good idea.
7.
My promotional campaigns generate a low return on investment
SMS campaigns are great for engaging more shoppers with promos like discounts. Evidence says that customers are up to 10 times more likely to buy using a discount code from a coupon that was texted to them compared to traditional coupons.
So, having a list of text message subscribers is a big step towards more effective marketing campaigns.
Summary
Did any reasons here sound convincing enough?
If yes, consider getting a text message marketing app for your Shopify store. Start building a subscriber list and share marketing messages to get more sales and drive traffic to your website. SMS marketing apps are very simple to use + you can try them for free.