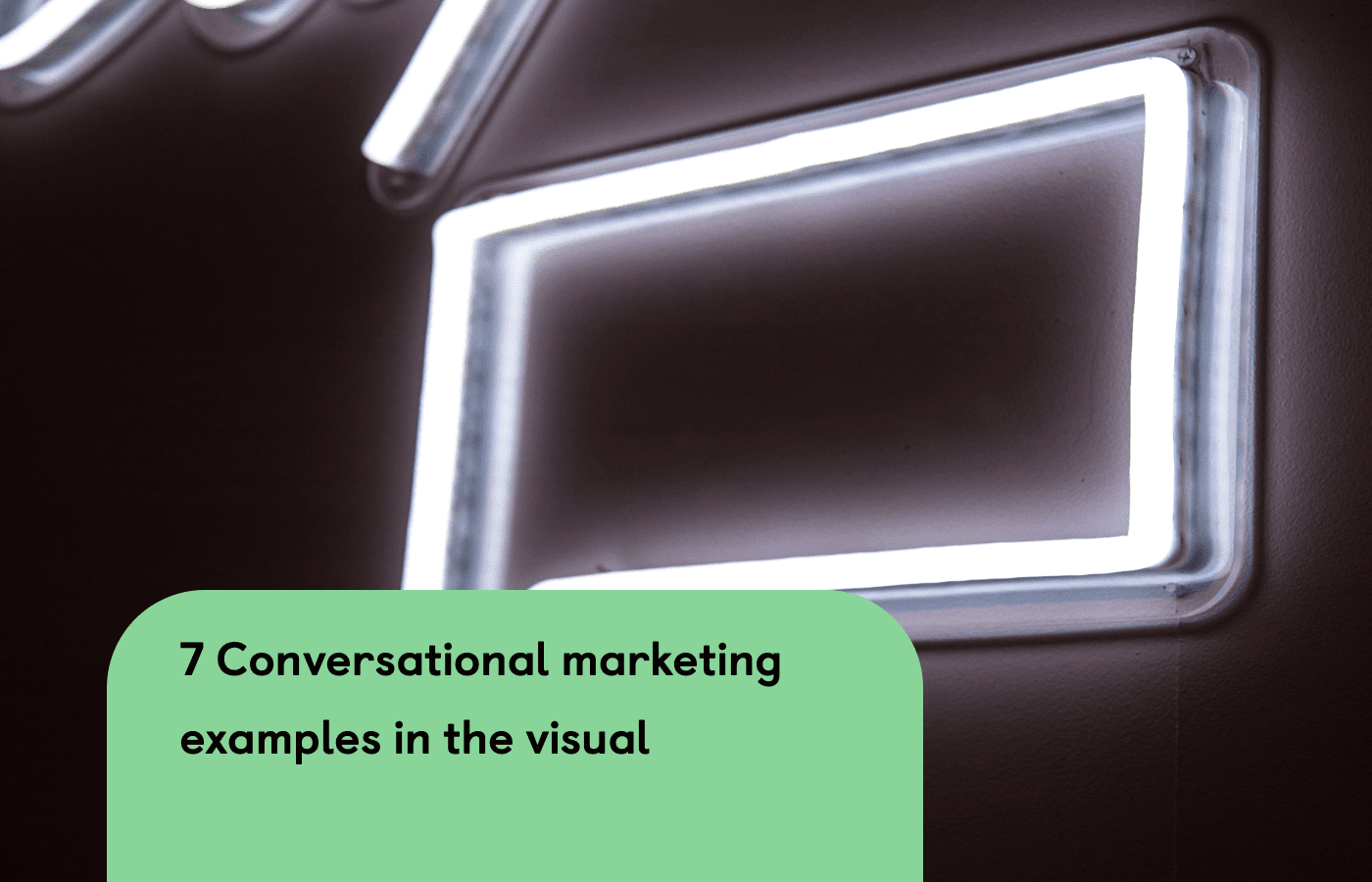 Brands are built on their ability to form trusting relationships with their users.
Their growth (or lack thereof) is often directly linked to how well they're communicating with their audience.
But here's the thing, technology has proved to be something of a double-edged sword in achieving this.
On the one hand, you're more easily able to connect with users through multiple channels including: social, chat, email, and phones.
On the other, every other brand out there is also leveraging these channels as well. It creates a very noisy world which is incredibly difficult to stand out in.
Thankfully, there's a shortcut to creating better relationships with your users.
One which is proving, time and again, to be more effective at resolving issues, generating positive feedback, and making sales.
The most frustrating thing is, this method has been under our noses for years. We've just never had the technology on hand to truly leverage it.
I am, of course, talking about conversational marketing.
Why Bother with Conversational Marketing?
The TL;DR version of this is because it works.
Conversational marketing can take many forms, but it's most often associated with live chat that - unsurprisingly - offers the closest thing to a real conversation through digital channels.
In fact, 41% of consumers say they prefer live chat over any other channel.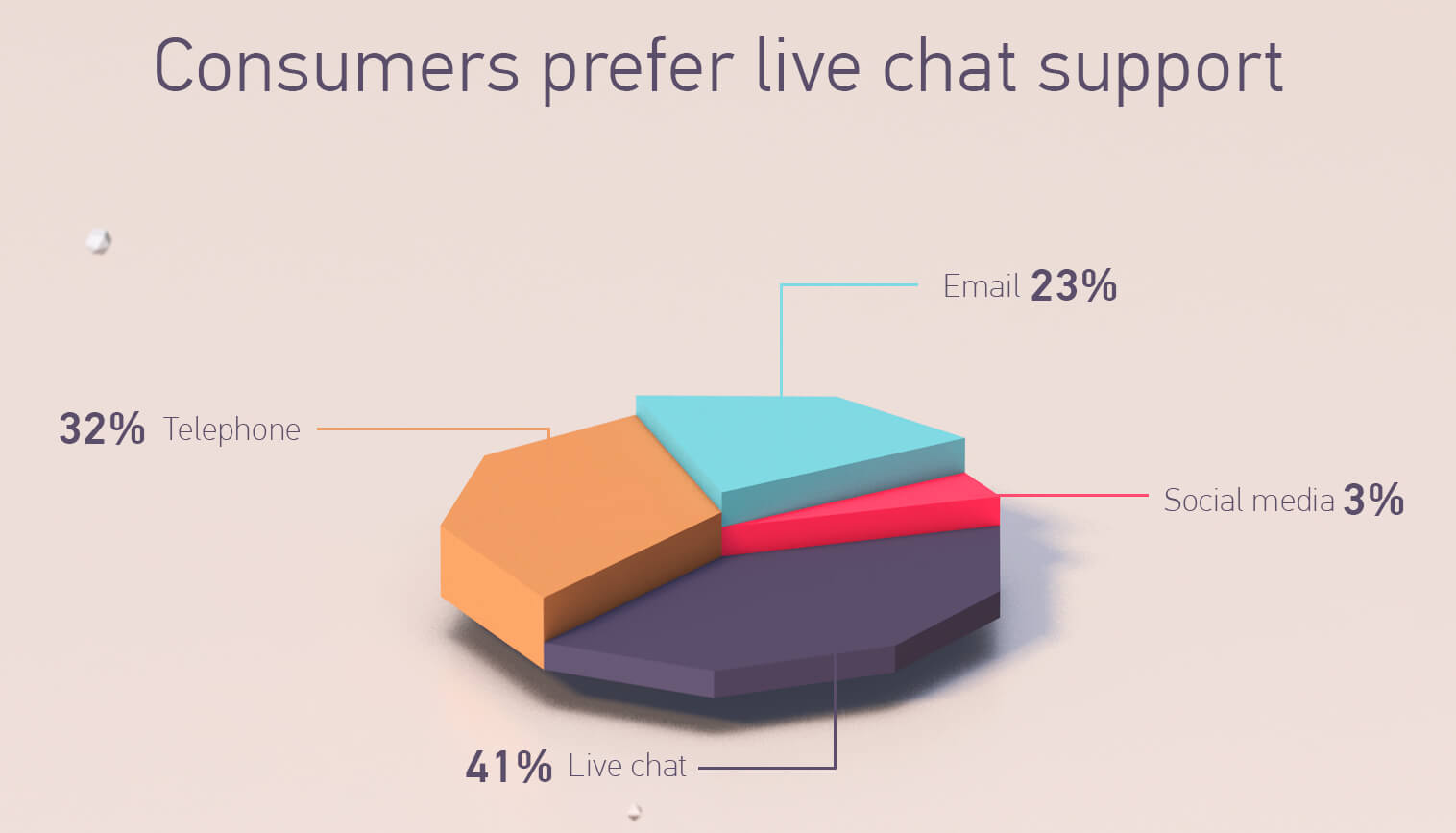 Not only do customers prefer it, but it also generates a much higher satisfaction rating.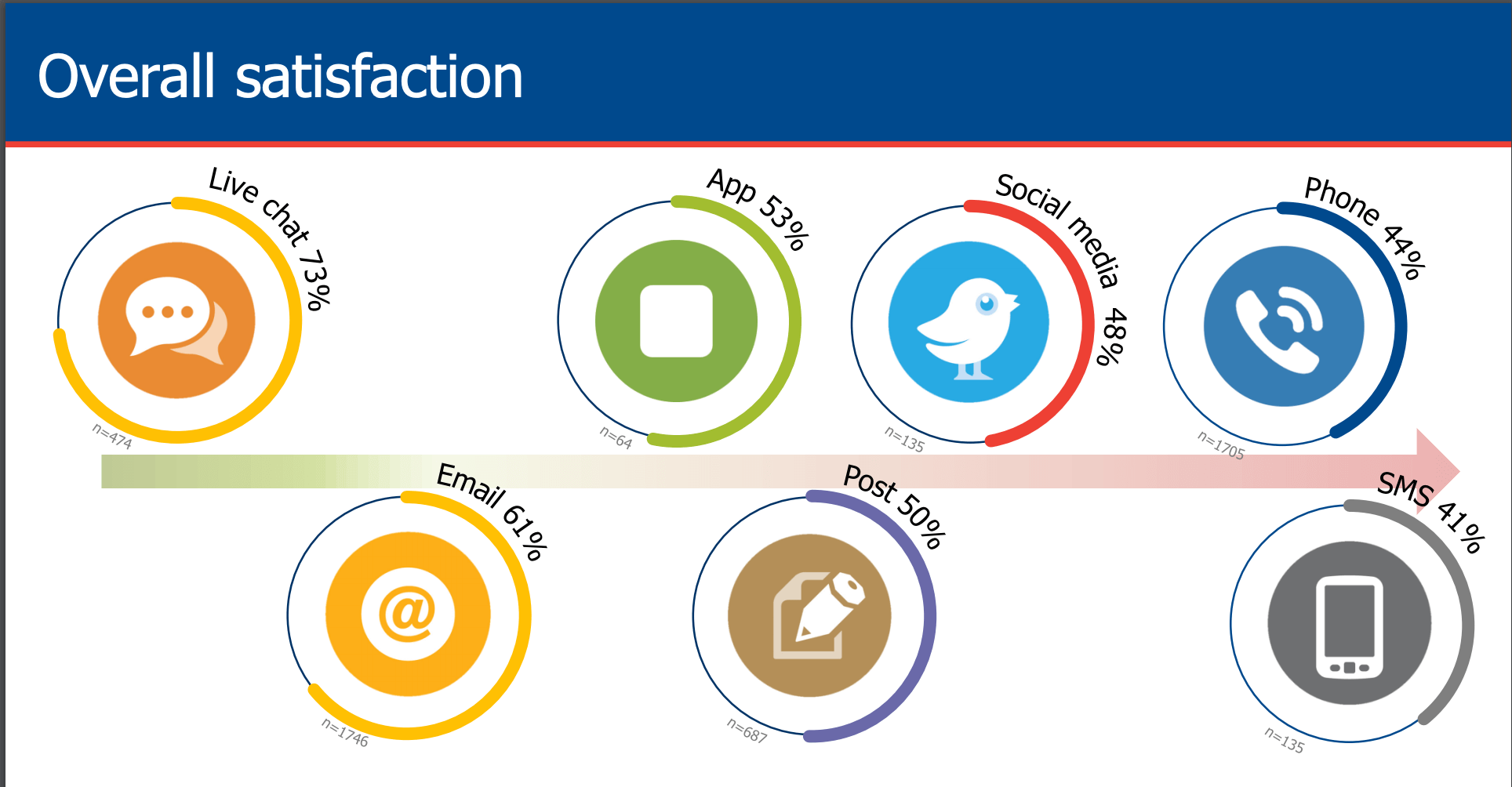 And it leads to a healthy increase in the number of leads and sales you'll generate.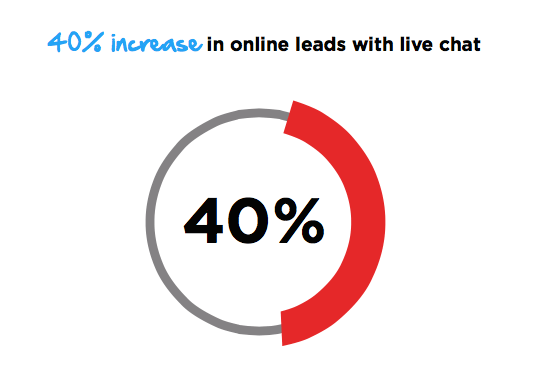 Conversational marketing works because it's more closely aligned with the 1:1 service your customers expect.
It offers help, service, and answers immediately. Which in the modern impatient world, is of paramount importance.
There's a number of different ways you can employ conversational marketing and commerce with your business.
To help you discover what might be the best option for you, I've thrown together a few examples of the best below.
Marvel
Conversational Marketing Solution Used - Social commerce chatbot
Goal - Sell movie tickets
Delivery - Social Messenger apps
You'd have to be living under a rock to not know the Marvel name.
They now have the highest selling movie in the history of Cinema. However, they're also never content to rest on their laurels.
For the movies Avengers: Infinity War and Ant-Man and the Wasp, they wanted to leverage a new method of selling tickets. They wanted to test the power of conversational commerce.
Marvel continued their normal social media promotions, however, they used Jumper app to turn engagements on their movie promotion posts into automated checkouts.
In short, people would comment on a post for one of the movies. That comment would trigger an automated chatbot that took customer details and payment for a showing.
Here's how it looked to customers.
https://www.youtube.com/watch?v=Lt-Tk5_lEVs
It's a more streamlined process allowing users to immediately check out on social proff instead of jumping through hoops across multiple channels and digital properties.
The conversational approach led to higher engagement totalling 18X their other in season promotional content. However, more importantly, it achieved a conversion rate of 68%.
Key Takeaways
People want to converse with brands. Using conversational means to understand customer's preferred variants is an easy way to keep them engaged throughout the purchase process
Reduce the actions a user has to take. By cutting the purchase journey down to 2-steps, is a key to optimize for higher conversion rates
Conversations alone aren't enough. You also need to include relevant images and gifs that reinforce your brand image
MailJet
Conversational Marketing Solution Used - Live chat
Goal - Better qualify leads and faster support
Delivery - On-site widget
2 billion emails. That's how many emails French ESP MailJet process every month.
Being such a large provider obviously brings in huge number of requests and queries from potential customers.
However, as is often the case, very few of these requests come from qualified customers who'd be a good fit.
To better qualify inbound leads and provide faster customer service to existing customers, MailJet partnered with Crisp to leverage their live chat solution.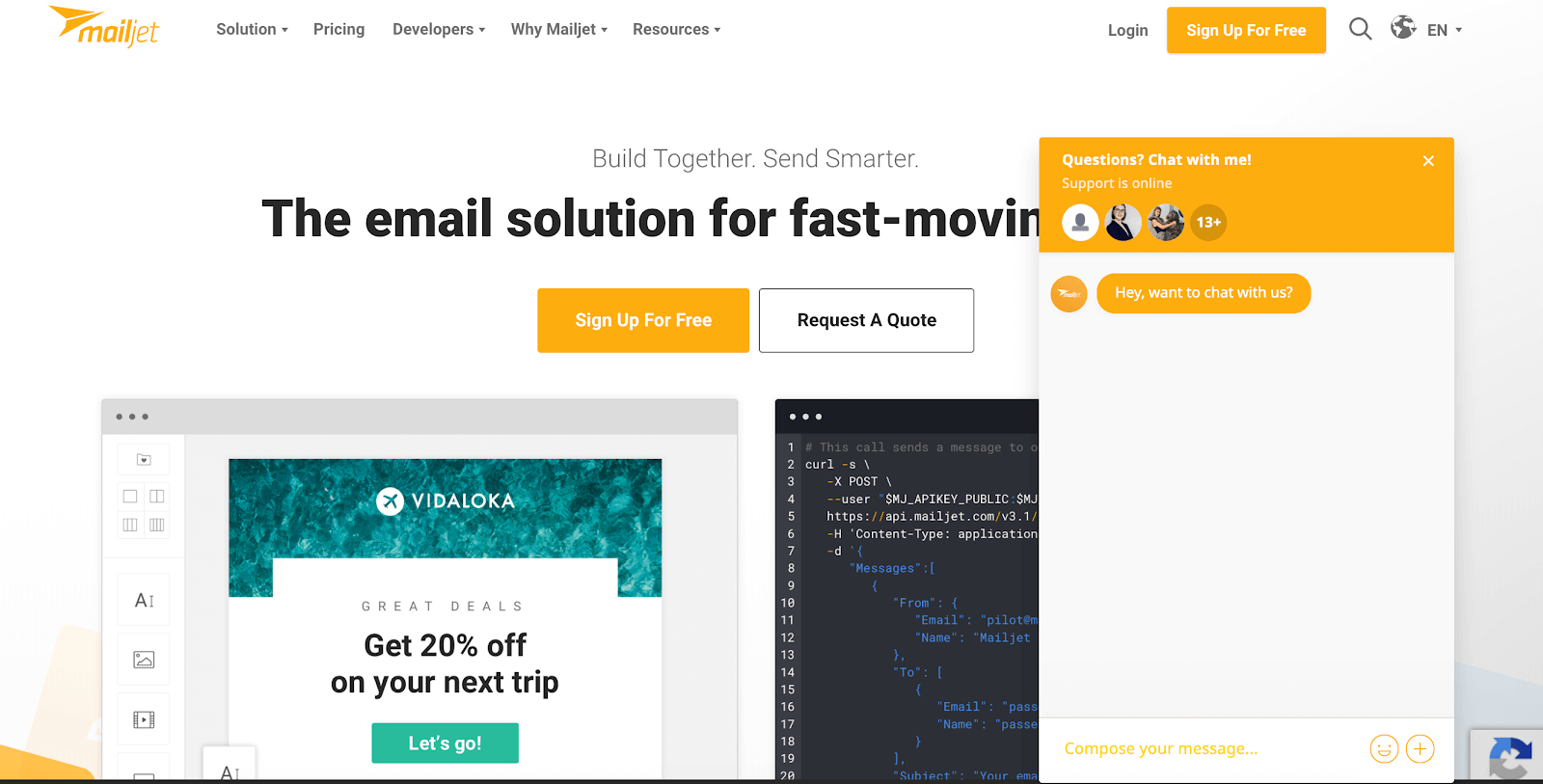 Key Takeaways
Utilizing Crisp's analytics they were better able to understand, and thus help, their chat users
They leveraged pre-written messages to greatly increase the response speed
One of the unique angles they took was to add live-translation to help people in more countries
Spring
Conversational Marketing Solution Used - Automated chatbot
Goal - Help users find the right product
Delivery - Facebook Messenger
Personalization is at the heart of effective modern marketing.
Everyone today wants their own personal shopping assistant, which is obviously impossible.
However, with a little chatbot help you could offer a similar level of service, much like Spring has.
Spring simplified the shopping process by creating a personal shopper chatbot.
The bot asks leading questions to understand what it is the customer wants and needs. Once it has a good idea of the customer's desires, it's able to recommending potential products.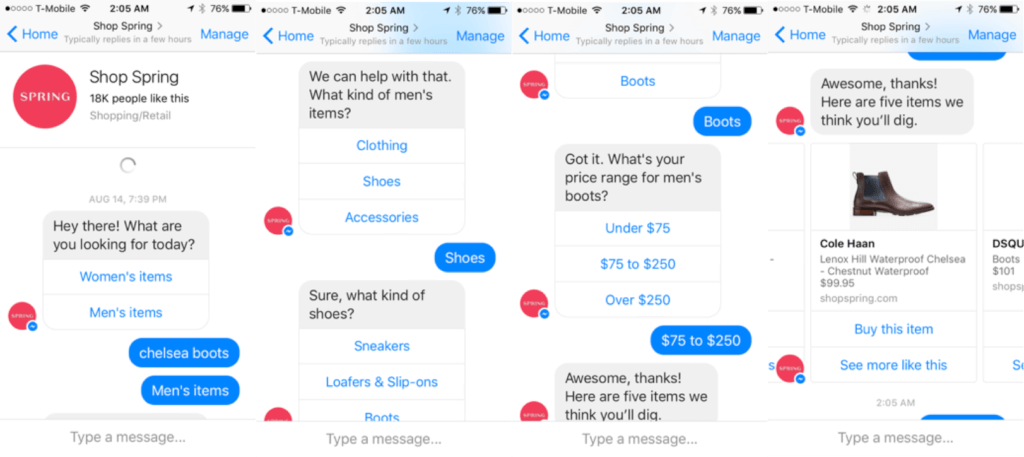 The bot does all the hard work of both qualifying and recommending the right products to customers.
It increases the chance of purchase by removing the barriers of search. There's no need to go to different categories and filter products through various mean.
The bot simply understands your needs and recommends the best-fit solutions.
Key takeaways
Again, this bot uses conversational approaches to keep the user engaged throughout
One of the key takeaways is how simple the purchase journey becomes
There's not too much of the brand's voice coming through in the chats, but the small elements that have been tailored to reinforce the brand's image are done well
Demandbase
Conversational Marketing Solution Used - Live chat
Goal - Lead generation
Delivery - On-site widget
Account-based marketing has become a huge driver of revenue for B2B brands, and DemandBase is one of the best marketing solutions in this space.
The problem DemandBase helps with is combatting the incredibly long B2B purchase journey.
A lot of companies make a mistake by pushing for the sale at every touchpoint, but Demandbase did something different with their chat solution.
They focused on answering the questions of those not yet ready to buy through live chat. Not on pushing for the sale, but on providing value.
They also took it a stpe further by targeting their chat to the potential customer's account. Meaning they gave specific industry advice to each and every brand.
This targeted approach also helped Demandbase gather more information on their ideas target clients.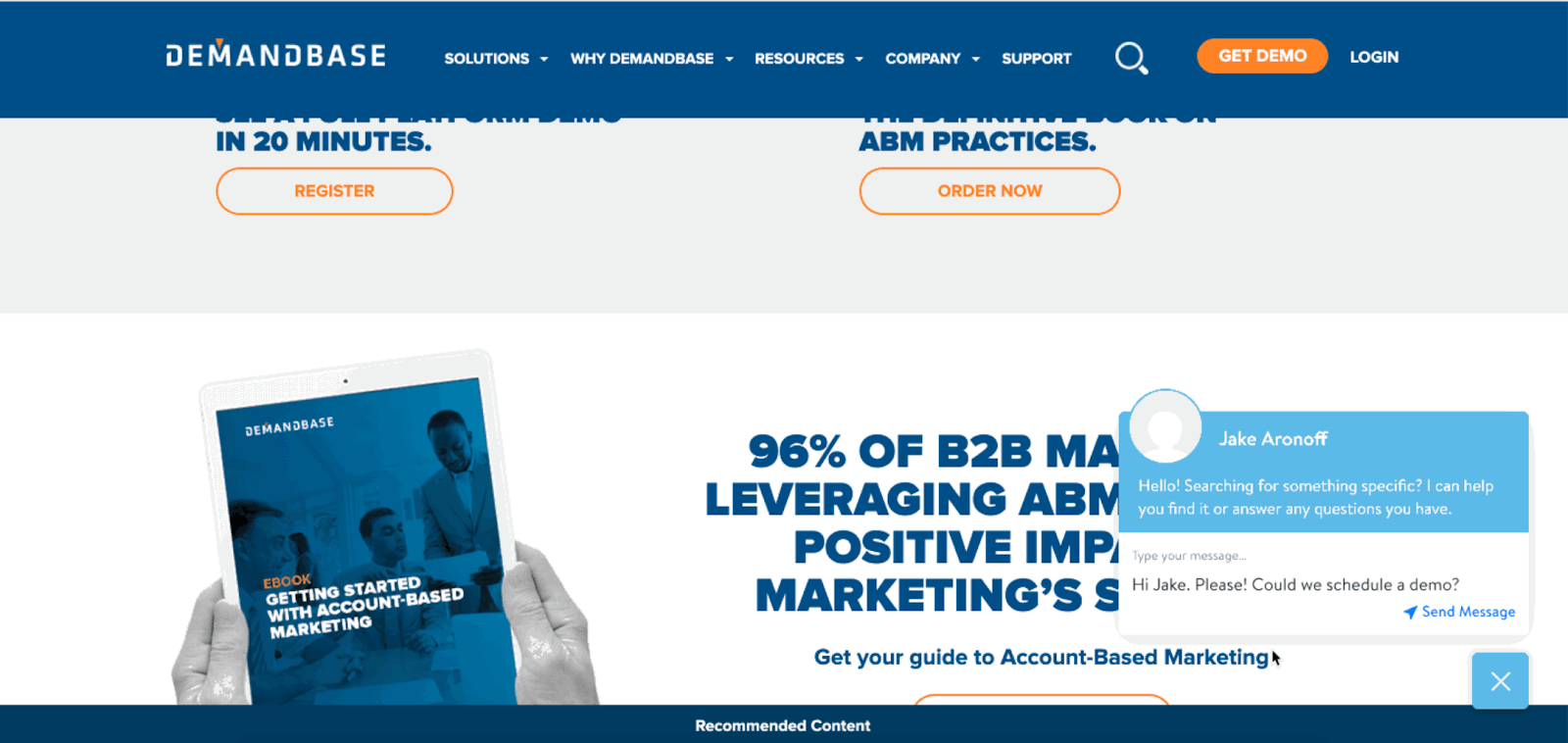 The results of targeting conversations to the account were incredible.
Demandbase converted 150% more leads to opportunities by focusing on providing help through conversations.
Key takeaways
Rather than a generic chatbot, Demandbase increased the effectiveness by really segmenting their target audience
This is a great example of how to build relationships that lead to a sale without pushing for it
Domino's AnyWare
Conversational Marketing Solution Used - Online ordering
Goal - Streamline the path to purchase
Delivery - Multiple unrelated channels
This addition is a little different, but definitely deserves a mention for the scope of the solution.
You might think of Domino's as a pizza company, however, some of their senior employees have gone on record saying they're as much a tech company as a pizza brand.
This solution kindof proves that.
With Domino's Anywhere, you can order via a conversation across multiple channels.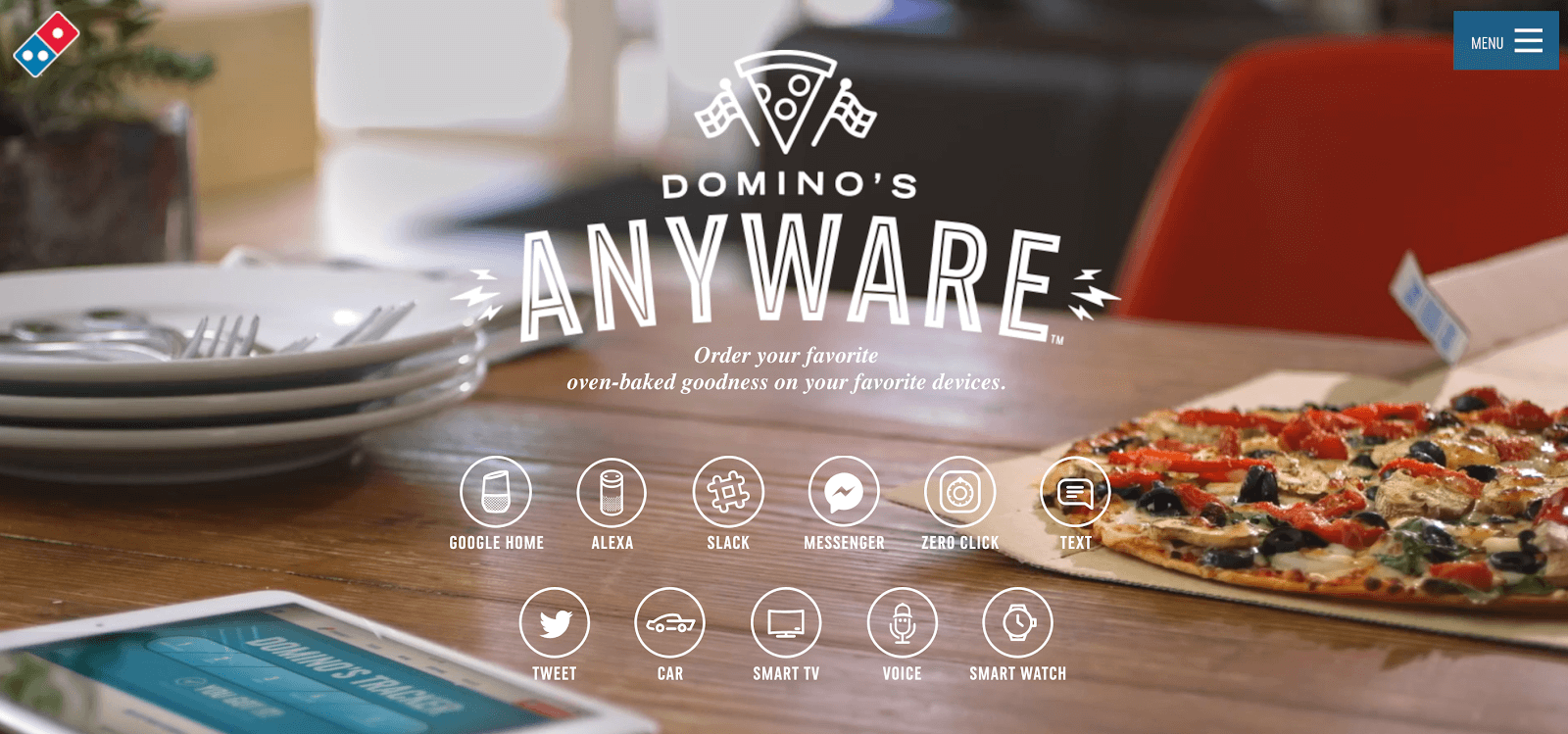 They've kept the bot purposefully simple, focusing on the two main elements of ordering a pizza. What you want, and where to send it.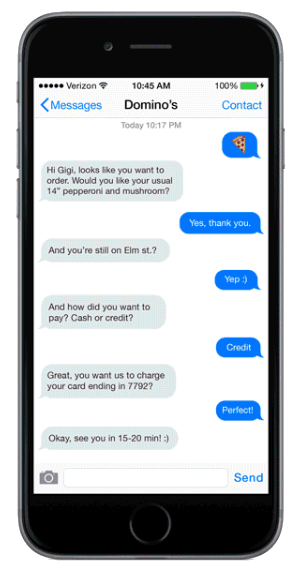 Thing is, Domino's offers this solution through all of the below channels:
Smart home speakers like Amazon Echo
Facebook Messenger
Text messages
Twitter
Smart TV's
And even Slack!
Domino's have made it easy to order pizza regardless of where you are. And we're sure it's massively increasing sales for them.
Some of the channels are still a little buggy, but it won't be long before the kinks are ironed out.
Key takeaways:
Simplicity and ease of purchase reign supreme here
They've rolled it out across numerous channels making it easy for anyone to order
They're pushing the boundaries so will be among the first to discover the next big development
Hipmunk
Conversational Marketing Solution Used - Social commerce chatbot
Goal - Help users find their perfect holiday
Delivery - Facebook Messenger
Hipmunk's bot is an incredibly useful bot, and amongst the better examples out there.
The bot will ask for your location before recommending deals and ideas for vacations that leave from your nearest airport.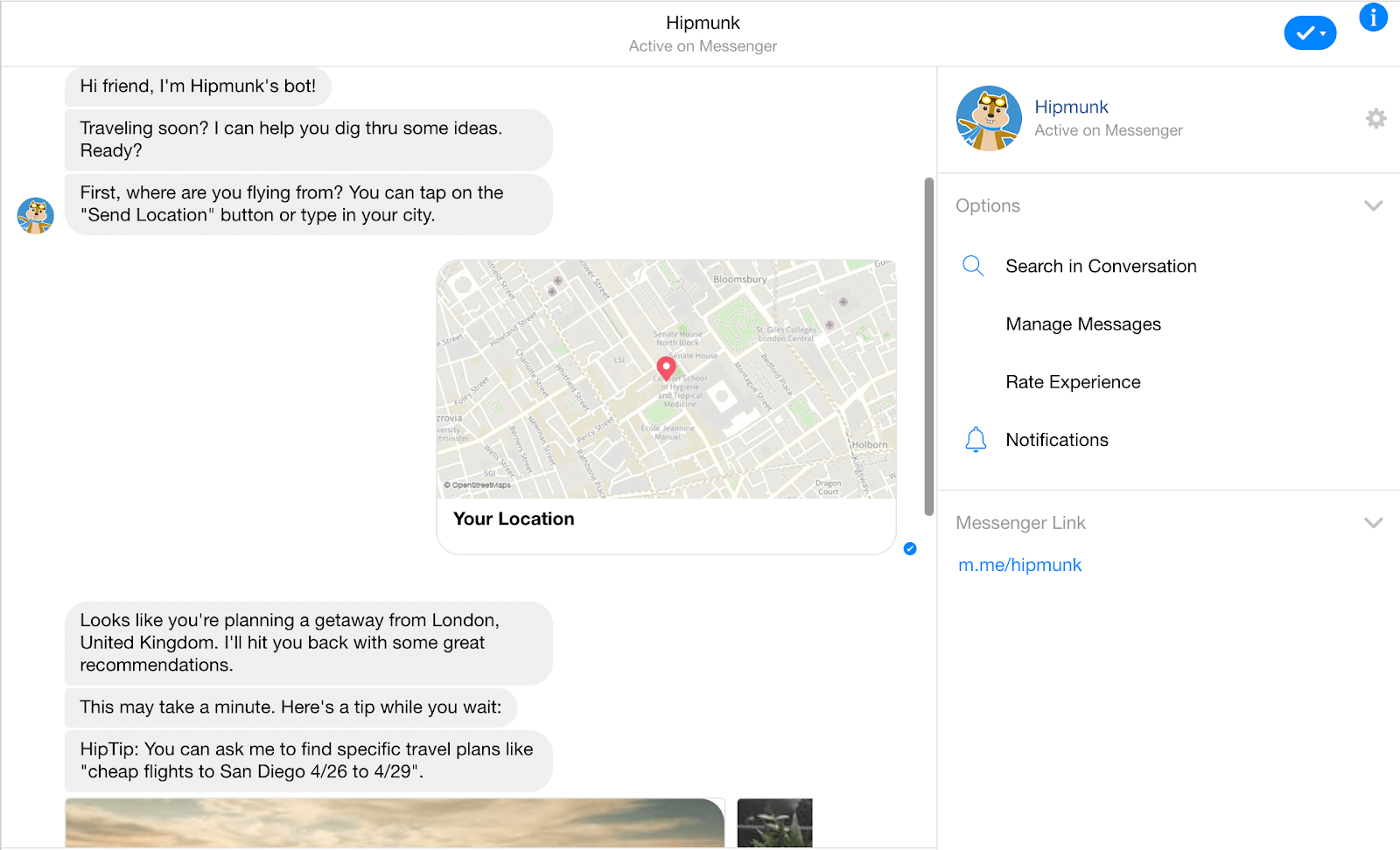 It's simple to interact with, and unlike many chatbots that allow only click responses, you're able to also type your own questions.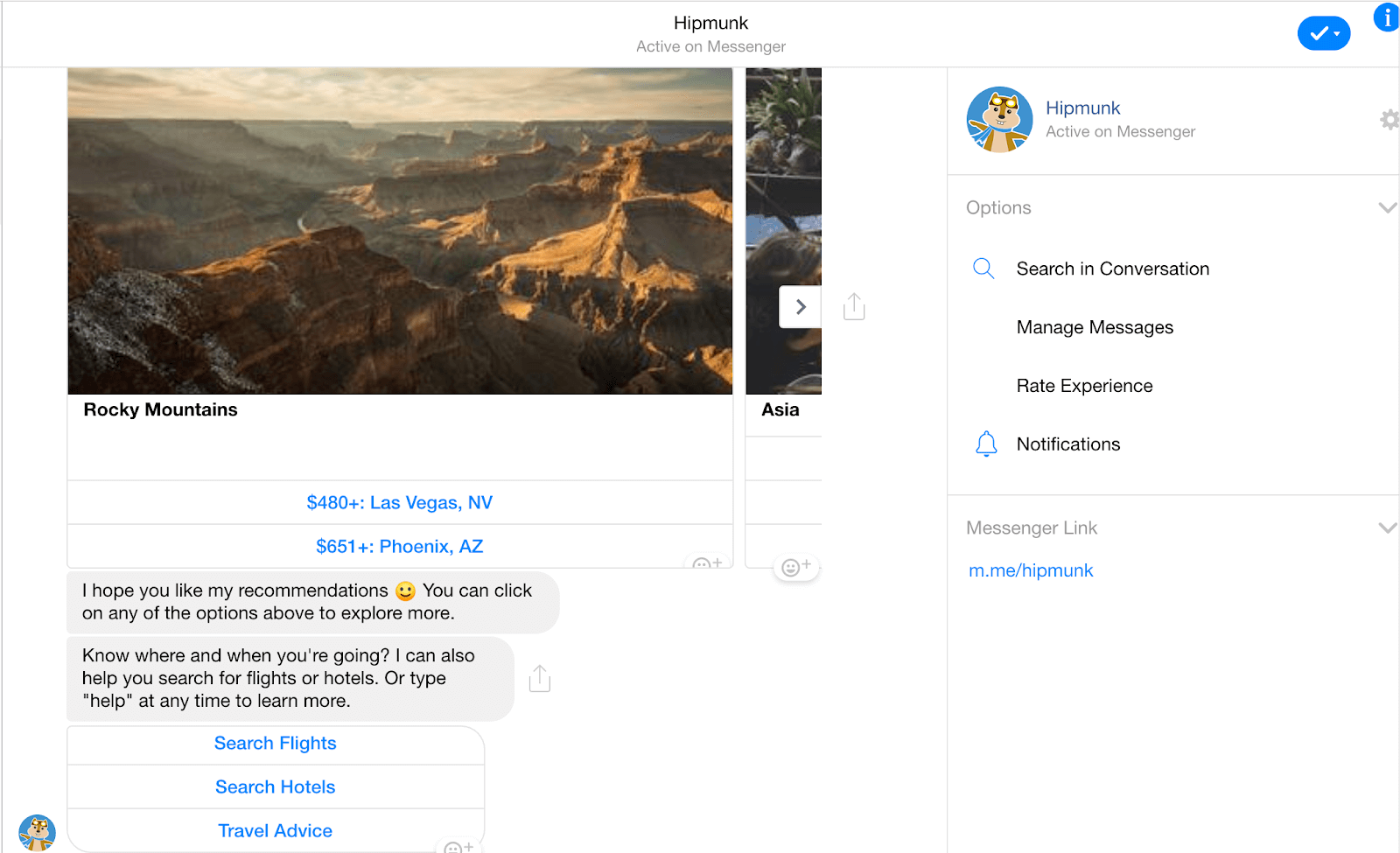 Hipmunk takes the normal Google search across 20+ sites down to a simple chat in a single location.
Key takeaways
There' a cool hybrid model here. Customers receive the best recommendations, but are also able to filter the results and recommendations with their own text input.
The copy as you'd expect for a vacation brand, is highly conversational and engaging.
London and Country
Getting a mortgage is a confusing task.
Often, the information online is full of legalize and confusing financial information the average user simply won't understand.
Most customers just want to sit down with an advisor and have a conversation in plain language.
Which is why a conversational marketing approach is an absolute necessity. London and Country capitalized on this knowledge to massively increase their marketing's effectiveness.
They used a chatbot to ask simple questions thus massively simplifying the process. It wasn't a huge change, but made the act of getting targeted advice so much easier.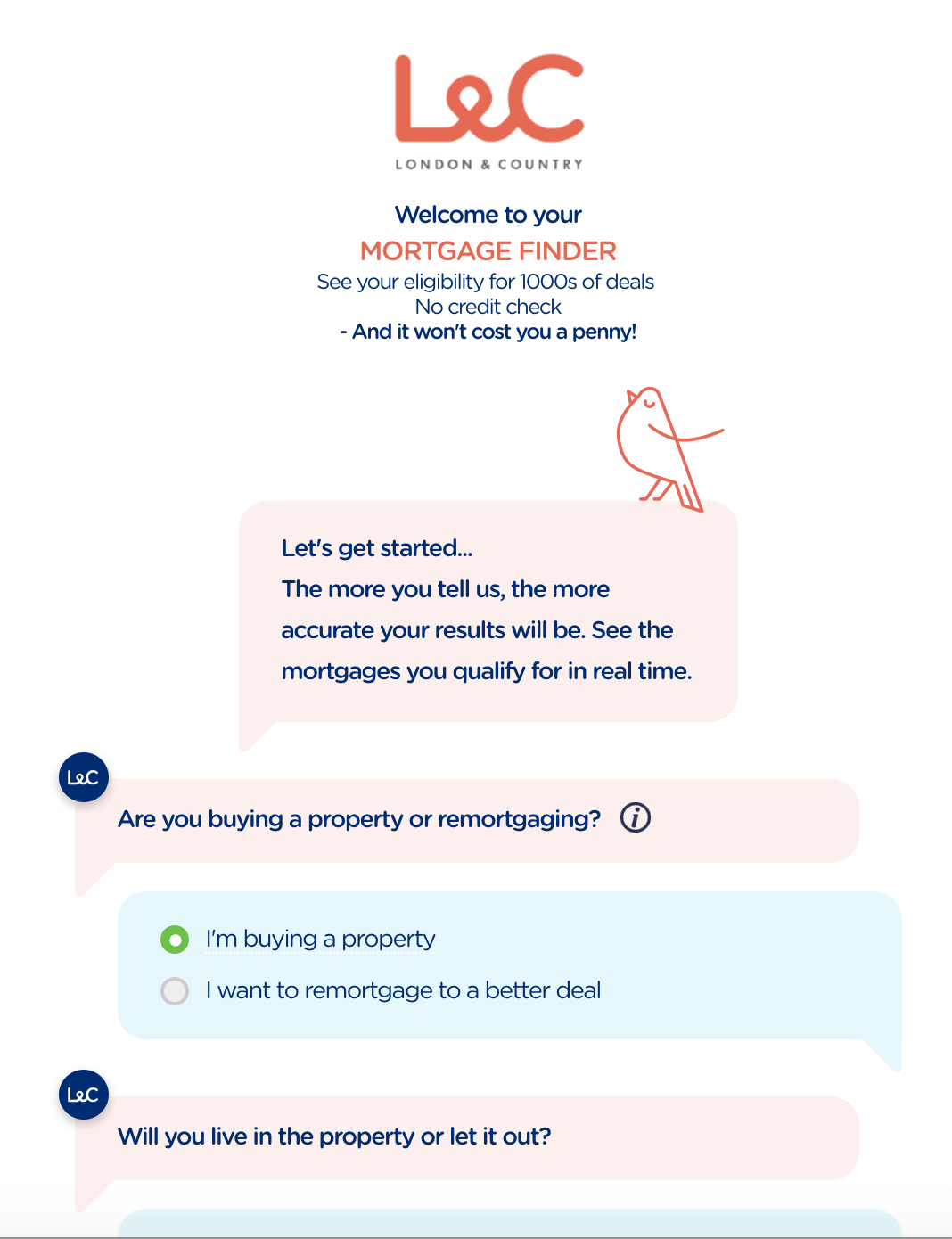 Key takeaways
Simplifies an otherwise intimidating and complex process
Also helps qualify ideal users
Conversational Marketing Can Help with Any Goal
The above are just a few of the potential uses available to those leveraging conversational marketing.
There are so many tools, services, and solutions out there today that you can turn a conversational approach to any business in any niche.
And, thanks to the modern user's lack of attention and need for more "authentic" experiences approaching them in a genuine manner through conversations is a great way to quickly increase the effectiveness of your marketing.
If you want to see what kind of conversational marketing you could employ, be sure to check out Jumper.ai