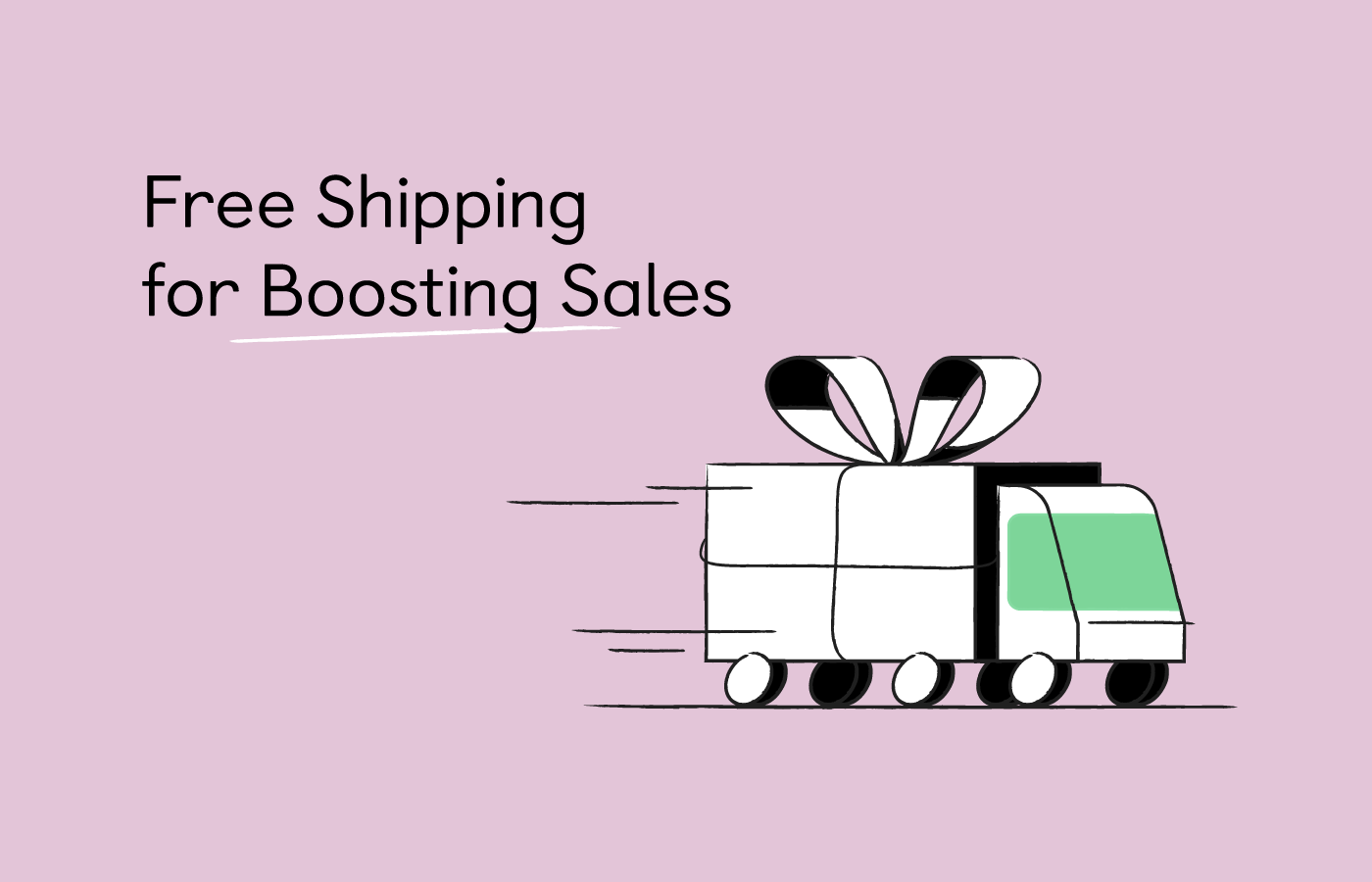 It's coming on for Christmas, your peak sale period, and I'm sure that you have been looking for ways to drive conversions and boost sales. I have two words for you. Free Shipping. Here's a bunch of facts I'm sure you'll find very interesting.
So, free shipping is great? Well, yes it is. But I'm sure you already knew that. Question is, is it the right model for your business?
Free shipping is pretty much guaranteed to drive traffic and sales, and turn round some of your cart abandonment woes.
As Multichannel Merchant has identified, shipping is the single biggest driver in Cart Abandonment (accounting for 58% of abandoned carts), so free shipping offers a great fix. But you must cover its cost by factoring this into the product price.
Free shipping: the drawbacks
It cuts into profits.

This is fairly self explanatory . With shipping costs rising and set to rise further still, it can be pretty costly to offer free shipping. You need to consider which products you want to offer it on carefully. We'll go into this in more detail later.

Making free shipping your main marketing message.

Don't fall into the trap of thinking that offering free shipping gives you marketing edge. It should be an essential (and profit driving) part of your service but it shouldn't be one of your store or brand values. As David Kravitz of Fairytale Brownies has said, "I don't want to be the company that people come to because of free shipping." If you make free shipping one of your core marketing points, you are taking your customer's attention away from other real key selling points like range, price and customer experience. After all, anyone can offer free shipping, but not everyone can offer a great customer experience.
Making free shipping work for you
Here are the 4 main things you should think about when planning your free shipping strategy:
Margins

This is the first thing you need to really consider when planning out free shipping options. It's probably not a good idea to offer free shipping across all your stock. This will really cut into your margins, especially if you are a smaller retailer. Look at the higher turnover items, or the more popular items, and think about which might convert more with free shipping. Once you have decided which items you are going to offer free shipping on, a good way of offsetting extra cost is by spreading the cost across your whole inventory. In this way, the price increase across the board will be smaller and more hidden from your customer.

You can also make free shipping seasonal, and think about placing it on items that are projected sellers for that season. And, of course, you could have a universal free shipping offer set for special occasions, like Christmas.

And don't rush into free shipping without doing some tests first: a/b test, like Red-door did for Nuface, some of your stock with and without free shipping. If there is no difference in sales, or only a small difference, then why bother taking the hit for free shipping.

Products

This should be an obvious point, but is worth mentioning. Take product weight and dimensions into consideration before deciding which items might qualify for free shipping. Most big online retailers have free shipping offers limited to lighter and smaller items for a reason: cost.

Going back to what we said above, you should also be aware of the kind of items you want to offer free shipping on. Think about seasonal big sellers, high turnaround lighter items, etc.

The thing with free shipping is that it doesn't have to be a one size fits all thing, you can experiment with offering it across different items in your stock. Be creative.

Orders

Another great strategy is to place an order size threshold qualification for free shipping. Now, this limit should be reasonable, think about setting it around your average order price or slightly above (and you shouldn't forget to factor in average product weight and dimensions too)- a good start point would be maybe $25 -$40.

There is some great evidence that proves that adding a free shipping threshold drives extra sales. A 2015 UPS/comScore study showed 52% of American shoppers have added extra items to their cart to qualify for free shipping

It is also a good idea to experiment with pop-ups or apps that let your customer know that they have almost reached the free postage threshold.

Customers Location

The first point to consider is where your customer is. If you are a US shipper and your customer is in the US, free shipping is a whole lot cheaper than it would be if your customer was in the the UK. That's why you should consider putting geographical limits on your free shipping policy.
Customer loyality
The next point is a real plus. In the same UPS study quoted above 54% of customers said that they would be likely to take action if they received an offer of free postage in an email. So, by including offers of free postage in any email newsletters or push notifications that you send to your subscribers, you can really boost conversions to sales.
Web push notifications offering free postage in particular can really drive immediate results. As they are sent directly to your customers wherever they are on the web, they are a guaranteed and targeted way of bringing in sales.
Free shipping is here to stay
The Wall street Journal recently ran a story on Free Shipping. In it, one avid online consumer makes a statement that pretty much sums up the state of play in online retailing as regards free shipping:
"I absolutely refuse to pay for shipping,"
Whatever way you spin it, free shipping will become, somewhere along the line, an inevitable necessity for your online business. The question is how you will deal with it. This blog has given you a few suggestions and raised a few issues. Why not let us know what you think.