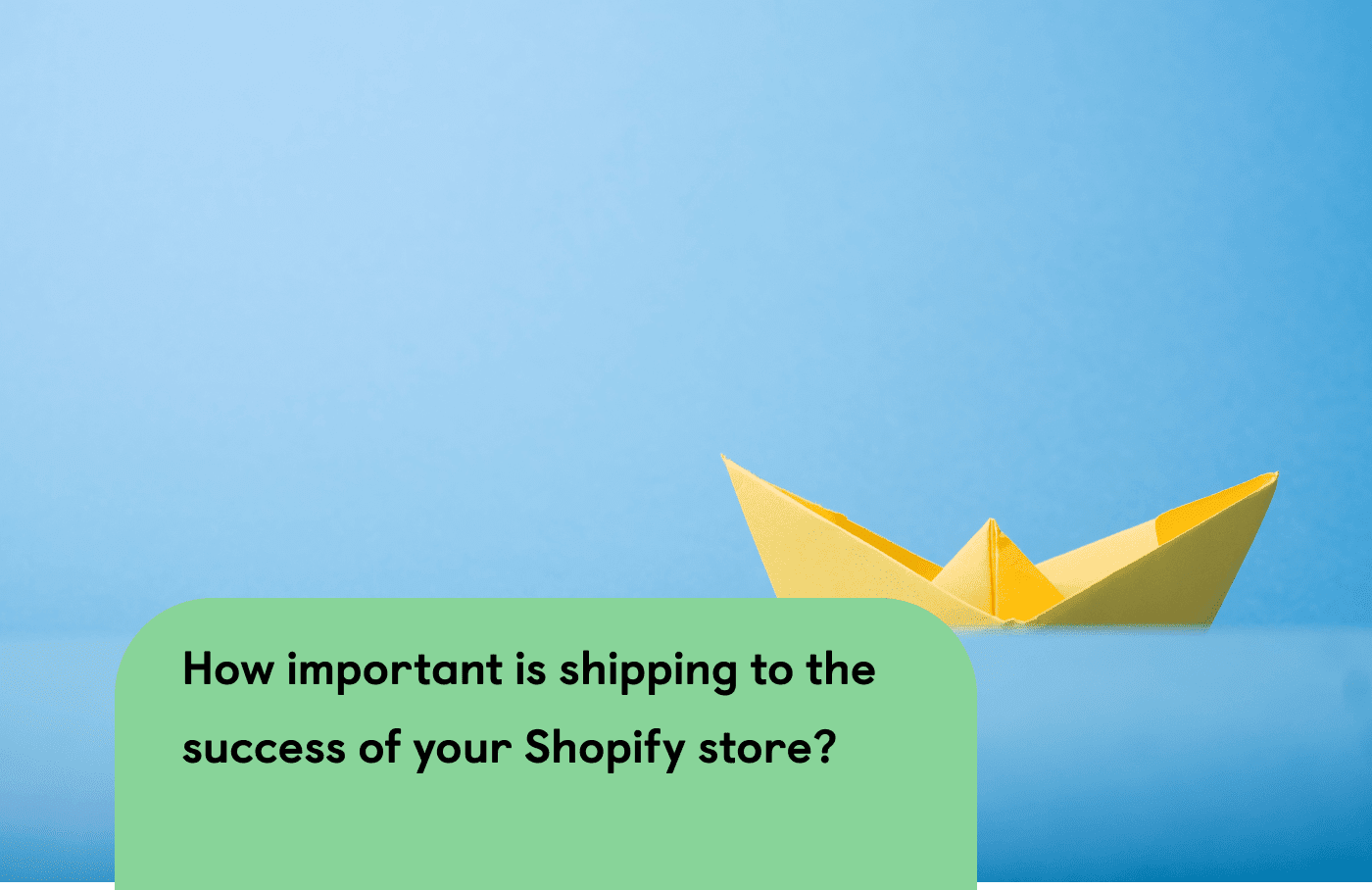 Here are some figures for you.
90% of customers said that free shipping was an important factor for them to consider buying
Orders with free shipping are up to 30% higher in value compared to orders with paid shipping
58% of customers add more products to shopping carts to qualify for free shipping.
But how do you actually use shipping to increase sales? Won't adding free shipping everywhere just cut into profits? We'll answer these questions below.
In this post:
Not what you expected? Check out these reads:
3 Benefits of Following the Best Practices of Ecommerce Shipping
1. Higher customer trust and loyalty
Work on getting your delivery costing right and think about how to make it as attractive as possible for your shoppers (free shipping is always a sales driver, but only if it make sense financially). Then promote the hell out of it. Put it on your landing page, and then market it through emails, banners, Web pushes. If your shipping practice is transparent and great value, shoppers are guaranteed to choose your over a competitors who isn't. Simple as that.
2. More Upsells
Here's an ecommerce shipping best practice for you. If you can offer free shipping on a threshold order price (make sure that it makes sense for your margins), you can really grow customer in store orders. Remember that many customers said that they increased an order to qualify for free shipping. For example, you can give free shipping for orders over $100.
3. More Return Customers
An incentive for returning customers like a dollar amount discount on shipping or even free shipping will really get people back to your store. This can be offered via a discount code at your checkout, or in your order confirmation or shipping emails/emails. You might like to even experiment a little with a loyalty program where you offer increasingly larger discounts on shipping for each subsequent purchase.
Types of Shipping for Ecommerce Stores
As is always the case when building any kind of strategy for your store, you need to make sure that the shipping you choose will deliver profit, not cut into it, you need to budget very carefully:
1. Free Shipping
Free shipping is the daddy of all shipping options. If you want proof of how much it can deliver for your store, look no further than the free shipping A/B test that Red Door did for Nuface, a cosmetics ecommerce site. Results showed that free shipping delivered a whopping 90% increase in orders, with an additional AOV increase of 7.32%!
But the thing with free shipping is it's free for the customer but not for you.
If you want to offer free shipping, you need to do your math first. Kissmetrics have helpfully developed a handy 4 step metric (quoted below) you can use to make sure that your free shipping doesn't end up as crazy expensive shipping for your store:
Establish a baseline: a/b test, like Red-door did for Nuface, some of your stock with and without free shipping. If there is no difference in sales, or only a small difference, then why bother taking the hit for free shipping. To be honest though, you'll probably see an uptick in conversion for items with free shipping, so you'll just need to decide if that uptick is sufficient for your margins.
Create Thresholds: You need to experiment with variables until you get the metrics exactly right. Try out different order amount thresholds for qualifying for free shipping, adjusting up and down until you hit that sweet number that is best both for your customers and your margins. Of course, I don't have to tell you that you need to be discrete and well planned when it comes to this kind of experimenting, otherwise you'll seriously cut into customer loyalty. After all, no-one wants to visit a store that is changing its policy every few days.
Set Restrictions: This is fairly straightforward. Have a look at your inventory and think about what items might best lend themselves to free shipping (light, high sales volume items for example). Then set restrictions across your store accordingly. It might also be a strategy that can be used to push slower selling items.
Enable Price Increases: A good way of offsetting any additional cost you might suffer by offering free postage is to spread that cost across your whole inventory. By making a slight increase to the rest of your stock (and make sure it's very slight), you'll be able to cover any extra cost.
2. Flat rate and table rate shipping
Flat rate shipping is fairly standard practice across a number of stores, and, just as it says on the tin, it offers a standard flat rate for items irrespective of their individual weight or size. This is the easiest rate to manage as all you need to do is work out a reasonable aggregate for shipping across all items. You don't want to set this too high or too low, but common sense should be a reasonable enough guide. If you are in doubt, just do a little research and check your competitors.
Table rate shipping is a far more complex beast. This relies on the preparation and presentation of tables that offer different rates according to destination. This might be post code or country based, with the prices increasing in relation to distance from where the products are to be shipped. Alternatively, you might choose to table ship according to order value. The drawback here is that it can quickly get over-complicated, and customers can be put-off by having to navigate through a number of varying price options. It's also worth noting that by seeing sizable differences in shipping from country to country, customers might feel they are being forced to pay extra simply because of their post code.
3. Live Courier Rates
Why not give your customers the option to choose which shipping service and cost they prefer? Most ecommerce platforms like Shopify are able to integrate real time with various major couriers, allowing your store to offer up to the minute delivery rates that your customer scan choose from. This is a very transparent way of dealing with your delivery, but at the same time, it does limit your opportunity to give your customers a special deal.
Once you've chosen what your shipping pricing strategy will be, you'll then have to think about finding the right partner to ship your goods.
Choosing The Right Courier
To help standardize your processes and optimise your productivity and sales, you'll need at some point to consider bringing in a third party to handle your shipping. If you have your own inventory, and manage your stock directly, there are lots of courier companies out there than can fit the bill.
You might want to go with a USPS or a Parcelforce, or a smaller provider. Whatever you choose, make sure that you have a solid SLA in place that makes it clear what the terms and expectations for the service are from the outset. A fast and reliable courier is the ecommerce shipping best practice that nobody can ignore.
Delivery for Dropshipping Stores
In a recent ecommerce delivery trends survey 83% said they expected to receive a guaranteed delivery date, and 80% said they wanted a time slot for delivery.
What's more, in the same survey, 82% said they expected the retailer to be proactive in the shipping process by sending notification of order fulfillment and tracking updates. 45% of customers said they actively tracked their orders via SMS, and 85% said they tracked their order via email.
The lesson here is simple. Customers expect to be updated, and it is a real value proposition for them if that is a service you provide.
Make Delivery Updates with Push Notifications
This is a fantastic solution for providing customers with the delivery updates they want.
As Web Push notifications are browser based, they can be guaranteed to find your customer wherever they are on the web - meaning that you can keep them updated on their order every step of the way. Delivery pushes can be set to give order fulfillment and tracking information, basically anything your customer might want to know about the shipping of their item.
Such Web Push Notification solution providers as Firepush will provide your store with a suite of ready to use pushes-including Delivery Pushes- that you'll be able to use straightaway to offer a convenient and up to the minute order updating service for your customers.
Ecommerce Shipping Best Practices: Final Thoughts
With so much consumer trust and potential sales riding on the kind of shipping service you offer, it really is essential that you take the time to avoid common shipping mistakes. Do the research and plan precisely. Because if you do offer the kind of delivery your market is after, the sky is potentially the limit for your store.