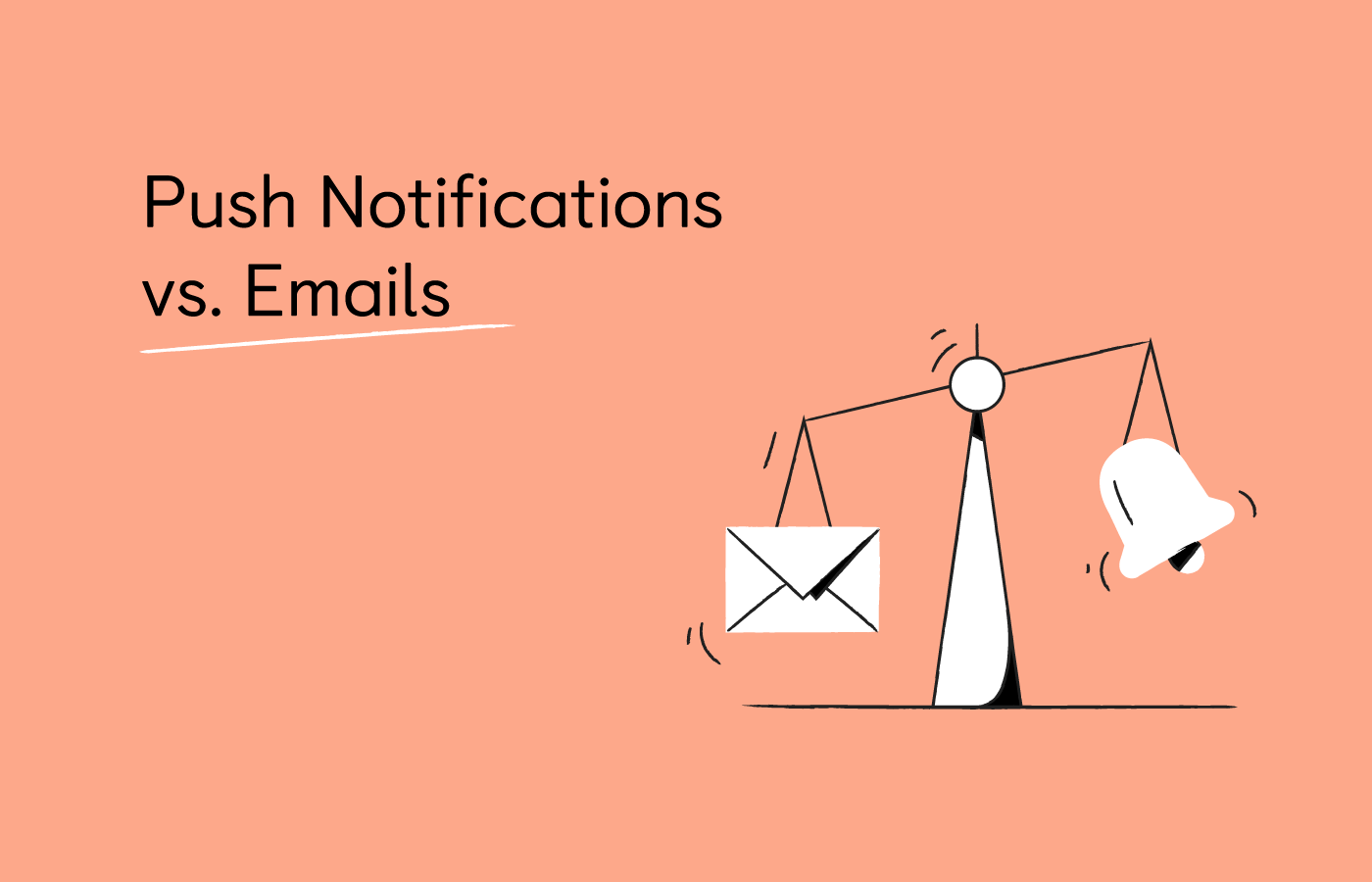 In the age of the internet, it feels like email has been around forever. And it kinda has. In fact, emails already existed even before the introduction of Internet, so it's not surprising that email marketing is probably the most popular digital marketing channel there is. However, it has a pretty significant rival and that is push notifications.
In this article, we're going to explain the advantages and disadvantages of both push notifications and emails, and suggest the best practices on how to drive business results with both marketing channels.
Jump to content sections:
Not what you're looking for? Check out other helpful guides:
Push notifications were only meant to help email
Email and push notifications are put in contrast nowadays, but the history of digital tells us that the push notification platform was initially created to help email.
In 2002, Blackberry phones were updated with a new communication interface meant to make checking emails much more efficient. Some brilliant minds came up with the first ever email notification system and called it Push Services.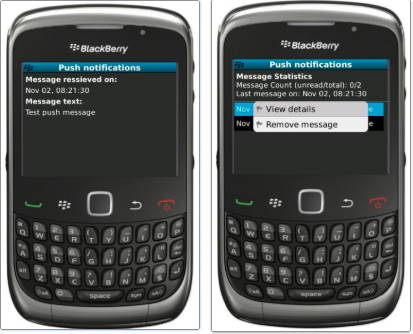 Pushes turned the experience of email around. Previously, people had to keep checking their inbox so they wouldn't miss an important email. Of course, no one was willing to do it every 5 minutes, so, naturally, communication was quite slow, which was a pain in urgent cases for business people. With Push Services, users started to be notified on emails instantly and it improved UX dramatically.
Difference between email marketing and push notifications
Length
Push notifications length are much shorter than emails, they're usually less than 50 characters long! Which means you REALLY have to deliver focused, well-targeted information.
Level of intimacy
While you should always do your best to provide value to users with your marketing efforts, mobile push notifications may reach users at their most vulnerable moments. Users may be busy with work, tired, feeling sad, so you have to make sure your push messages are actually providing value.
Tolerance
In contrary to emails, push notifications are much harder to ignore, which is both a good and a bad thing. While your sometimes not so interesting emails may simply stay in your users' inbox unopened, start sending badly-timed, irrelevant push notifications and annoyed users will unsubscribe from receiving your pushes in an instant.
Type of content
Because emails are longer in length, they can deliver more informative content, whereas push notifications basically work as alerts that seek to drive action.
Ease of optimization
It's much easier to carry out tests on push notifications than on emails because of the volume. There are only so many things you can change in your push notification to see what increases online sales.
Cost
If you want your email marketing campaign to work, you need to invest in designing and managing it. For instance, a medium-sized business can spend $150 - $1,100 per month, whereas the cost of push notifications is very low. Most of the providers can offer you 1M free pushes and charge $1 per additional million.
Advantages of email marketing
Helps to build trust. Quality emails like weekly newsletters that provide value to your subscribers help to build trust with them and consequently retain them.
Fairly small noise. Inboxes are a relatively distraction-free zone. Of course, you will still have to make your best to stand out from your competitors and other emails, but, as long as you have a catchy subject line and don't end up in a spam box, you're going to be alright. Check our guide how to push sales through transactional emails.
Very cost effective.
Some people call email outdated, but the truth is that email marketing drives the biggest ROI (Return On Investment) for most of businesses. On average, for every $1 USD spent on email marketing, a company will likely earn around $40!
Disadvantages of email marketing
Emails might not get delivered. While email is under IP warming - Spam filters scan emails for particular language and might block them if they don't comply with specified criteria.
Format issues. You might invest a lot of time in creating rich, informative emails, perfecting their design only to find out they are not displayed the way you intended on different devices and inboxes, and look messy.
Fairly low open rate. People are not so thrilled about getting emails as they were, say, 20 years ago. As of April 2018, average open rate of emails in all industries is around 18%. Emails are frequently associated with spammy content, so you really need to work on your subject lines to show that you're not just another ad.
Advantages of push notifications
Instant communication. Push notifications reach their destination instantly. Even if the users don't check their phones the very minute they receive pushes, they are able to find these push messages on their lock screens later.
Wide reach. Push notifications reach 7 out of 10 internet users (mobile and desktop users combined)!
Amazing CTRs. It may depend on the industry, but generally speaking web pushes have around 30% CTRs and mobile push notifications boast a whopping 40% CTR.
Ease of use. Both web and mobile push notifications are quick and easy to implement and manage.
Disadvantages of push notifications
They have a character limit. Push notifications are basically one-liners, so it can be quite a challenge to channel the right information that brings actual value to the customer.
They can feel invasive. If you don't do push notifications the right way, they can be spammy to users and they might opt-out. If you're not careful about your content delivered, you can even damage your brand's identity.
They might be confused with ads. Because of the pop-up nature of push notifications, some users might discard them as straightforward ads and turn a blind eye on them completely.
Optimizing your Marketing channels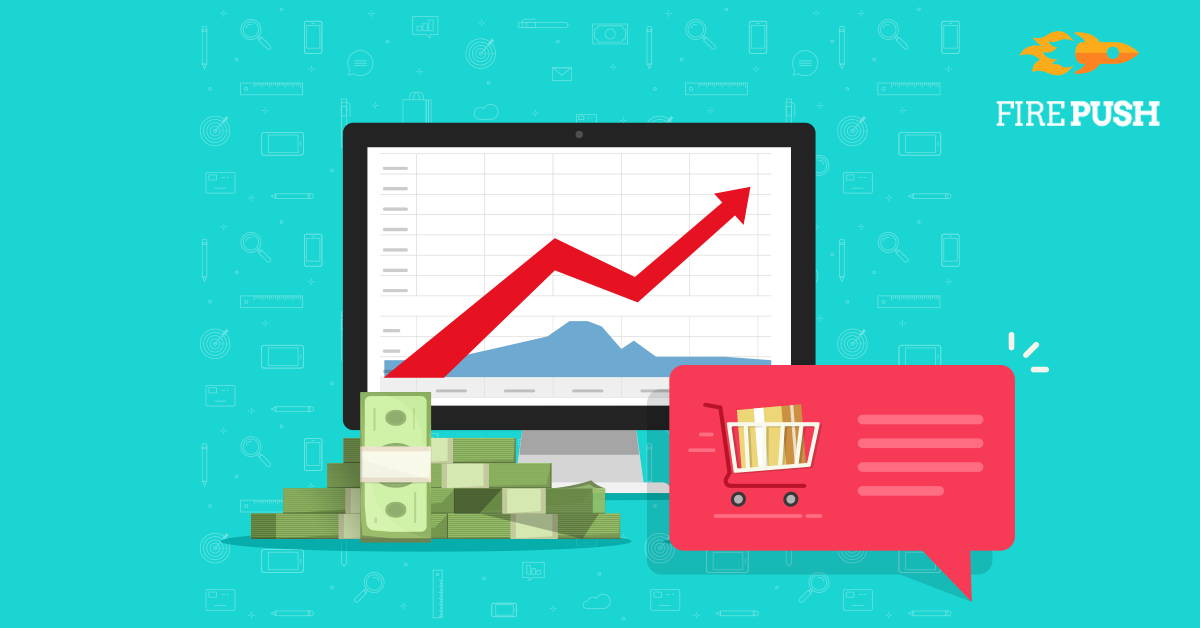 Your ideal marketing channel depends on your business type. Some time ago, push notifications were limited only to mobile, but now you don't even need to have an app to make use of pushes - you can send browser push messages! And, to be honest, it's not about choosing which marketing channel to use to promote your business, it's about knowing when it's the best to use email and when - push notifications to increase engagement and drive sales.
When you should focus on email marketing?
The strength of email mainly lies in its length. This does not mean that you should write lengthy letters, but this channel gives you much more freedom to express your USPs and provide your customers with valuable information. You can use email marketing for:
Nurturing leads;
Sending newsletters;
Onboarding new customers (think how-to guides);
Building brand awareness and more.
Helpful resources for Shopify email marketing:
When it's the best to use push notifications?
The most important thing to understand is that push notifications are not an alternative to email marketing, these two are not interchangeable. Push notifications are great for:
Informing users about a price drop;
Sending delivery updates;
Letting users know that the product they wanted is back in stock;
Recovering abandoned carts;
Offering special discounts;
Informing about urgent developments;
Retargeting customers and more.
What customers expect from email and push notifications
The worst thing you can do to your brand is to use email marketing where push notifications are needed and vice versa. Because of their different nature, consumers expect different things from emails and pushes.
When sending emails in Not a good idea
Email is widely used to increase online sales by informing users of sign-ups, sales, and newsletters and people are accustomed to it. Unless users are subscribed for email push notifications (oh the irony), emails may not reach users right away (sometimes ever), so marketers should keep this in mind and use this channel for communication that is not time-limited. For example, you shouldn't use email marketing to inform your customers about important delivery updates or traffic jams. On the contrary, sending a push notification about a traffic jam can not only make your customers day much better, but also increase their loyalty to you because you provide actual value.
Enter push notifications
In contrast to email marketing, push notifications provide instant engagement with the receiver. When pushes are sent to a mobile device, we simply can't fight the urge to check the reason why our phones just vibrated. And no one wants to check their phones for something irrelevant to them. People subscribe to pushes of certain brands because they're already familiar with the products offered and they expected tailored, personalized promotions, flash sales, or valuable information if the sender is related to financial services or utility apps.
We can help grow your Shopify business
Have you tried sending push notifications already? How would you feel if we said that you could increase your sales by up to 20-30% with minimal efforts? The only thing you need is a quality push notification service and that's where we step in. Firepush is used by more than 15,000 merchants worldwide and they've already increased their sales by up to 20-30%!
Try Firepush app for FREE now and start selling more! If you have any more questions, don't hesitate to contact us, we're here for you 24/7!
Firepush offers dedicated support and FREE consultations to find right strategy for you
Book my demo