4 Ways to Convert Your Shopify Store Visitors into Subscribers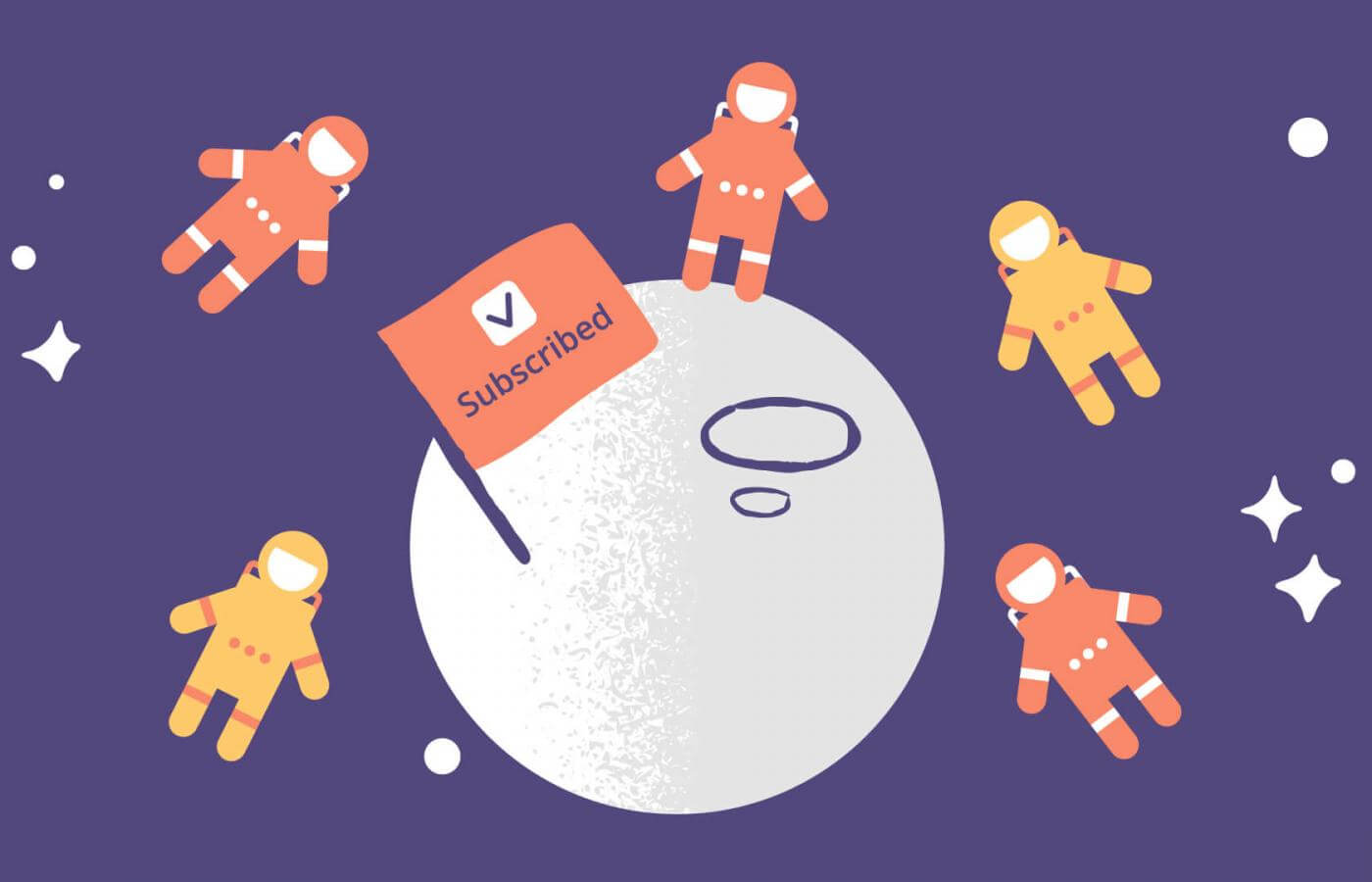 Looking for new ways to increase sales for your Shopify store? The first step is to focus on converting your online store traffic into subscribers (genuine leads).
Subscribers are crucial for any ecommerce store for this simple reason: it's much easier to sell your products to an audience that's already interested in what you have to offer and is actually waiting to hear from you, right?
As well as making sure your online store design is top-notch first and foremost, check out these suggestions below to help you increase your subscriber numbers.
Use strategically placed opt-in popup forms
Popup forms might seem intrusive to some visitors, but they are certainly useful for grabbing attention. Why not install a heatmap app that shows you how your online visitors are interacting with your store? You'll be able to see which areas are clicked on the most and position a popup form for subscriber signups in a placement that's likely to get a reaction.
Alternatively, you could consider a popup that appears when a visitor is intending to exit your website. Use this option as a way to get the visitor to subscribe to notifications before they leave. For this to be successful, you should offer the visitor something of value in return for their subscription. Take a look at this screenshot below as an example.
What's good about this particular exit popup is that it tempts the visitor to sign up by not just offering a discount incentive for purchases, but also providing a testimonial to help with validation. It portrays a sense of urgency, to encourage the visitor to sign up right there and then.
Offer incentives that add value
Using an incentive to turn a web visitor into a subscriber is a good strategy. Discounts can work nicely for some stores; after all, most people are open to a bargain. However, some web visitors won't think a 10% discount is worth subscribing for - that's a pretty small incentive. Bigger incentives will get better results, but you'll need to consider whether a hefty discount strategy is right for your store.
Free shipping on the other hand, is a different incentive altogether. Shipping costs are one of the leading causes of shopping cart abandonment according to the Baymard Institute. If free shipping is a feasible strategy for your store, offering this as an incentive could help to decrease your cart abandonment rate as well as encourage new signups.
A free gift with the subscriber's first purchase can not only incentivize a web visitor to sign up on the spot, but also help convert them from a subscriber into a customer quickly. For other ideas on the types of incentives you can provide your subscribers, check out this helpful Shopify blog.
Add a blog to your Shopify store
Content is king, as the saying goes. By adding a blog to your Shopify store, which is a simple process, you can help drive more traffic to your store and keep web visitors there for longer. Use your blog to inform readers about new products and turn on the commenting function to get a conversation going.
You could set up a separate RSS subscription feed so web visitors can subscribe only to new blog posts if you wanted. Read more reasons why you should be blogging on Shopify here.
Grow your social proof
A tried and tested way to increase your number of subscribers is to grow your social proof. A store visitor is more likely to convert into a subscriber if they can see that others trust and recommend your store and your products.
Prompt customers to leave a review and considering adding Shopify apps that display how many social media followers you have, or how many people are viewing your products in real time.
Tools to help you get subscribers for your online store
There are several email platforms that integrate with Shopify to help you start building an email marketing list. Klaviyo, Campaign Monitor and Emma are a few of them - check out these apps.
You may also want to consider encouraging your store visitors to sign for up web push or SMS notifications. These communication channels offer several benefits, the first one being that opting in is incredibly simple. The process involves just one click of a button, making it much faster and easier than inputting an email address (and possibly other data) for e-newsletter subscriptions.
A Shopify app like Firepush offers flexible web push signup forms, and once a visitor has opted-in to receive notifications, you can send them automated messages instantly through their web browser. The subscriber doesn't need to be navigating your online store to receive them, and unlike email, there's no chance of your message going to a spam folder.
Moreover Firepush, allows store visitors to sign up for SMS notifications. A couple of decades ago, email was a novelty and therefore the communication channel of choice, but these days, many people prefer to receive text messages. Firepush also comes with a free Messenger bot, in case you want to utilize this channel too.
Summary
A single subscriber is worth their weight in gold. It's a person who is interested in your store and who potentially wants to make a purchase. Imagine how valuable hundreds of subscribers will be! You can increase your subscriber numbers by making sure your online store is visually appealing, that you're offering good incentives and that you're growing your social proof.
What's more, by giving your potential subscribers a choice of how they'd like to be contacted, you're more likely to retain them. And once you've got those all important leads, you can work on further conversions - turning your subscribers into loyal customers.