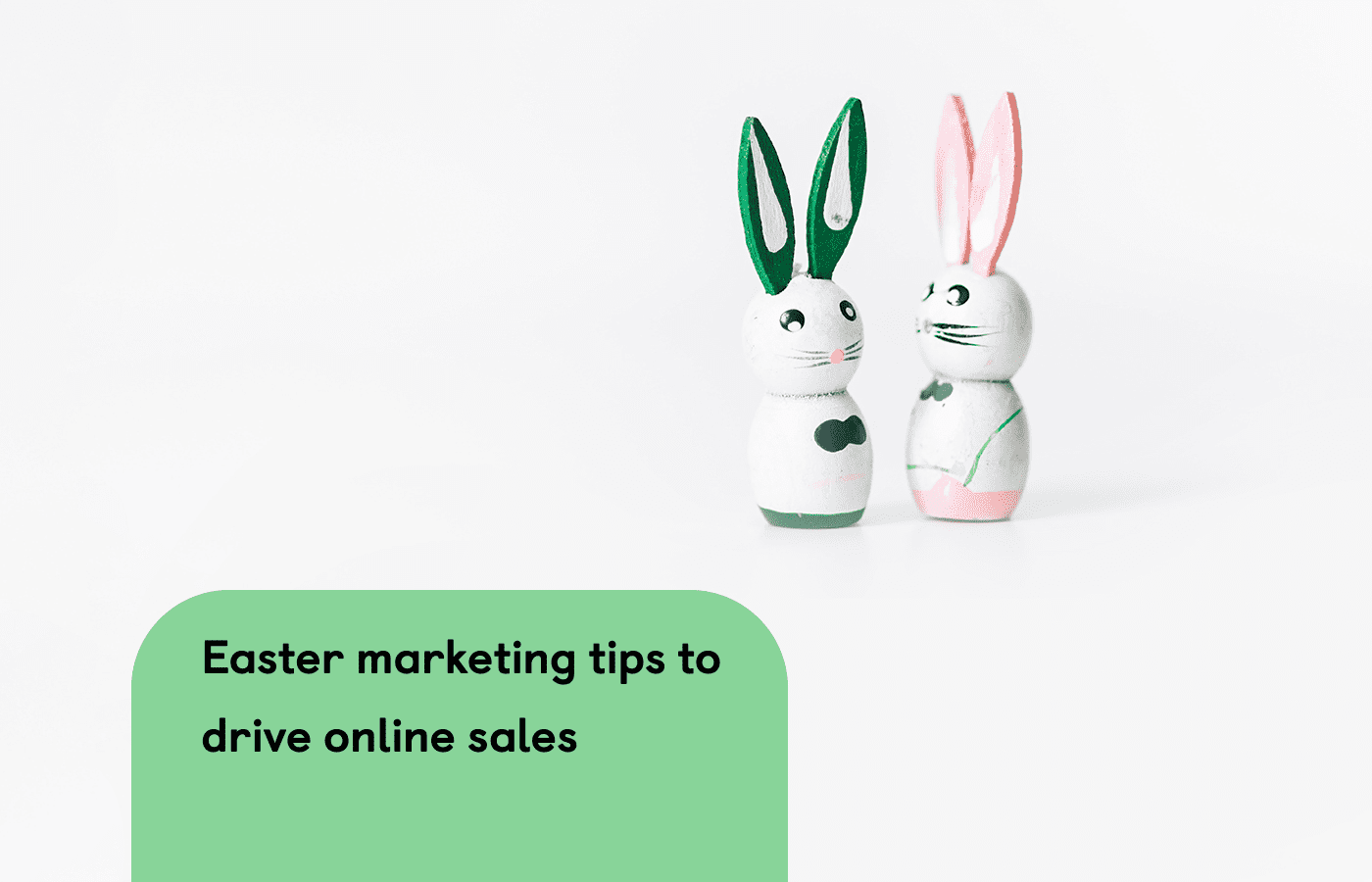 Easter weekend is typically one of the biggest shopping dates in retail. Last year, the average U.S. adult planned to spend $151 shopping for Easter-related items. But what do we know about spending trends for this Easter 2020?
Well, although we don't know exactly what to expect for Easter spending this year, given that the coronavirus pandemic is in full swing, we do know that many online stores have seen an uptick in sales, especially those selling 'essential' goods. This is due to more people shopping online amid stay-at-home lockdown rules.
We also know, thanks to National Retail Federation insights (linked above), that even during these unprecedented times, consumers are still planning to celebrate, by cooking a holiday meal, hosting virtual gatherings, attending virtual churches, and by opening gifts.
To give your Shopify store the best chance of maximum sales this upcoming weekend, now is the time to put your Firepush marketing campaigns in place. We have some useful insights and strategies to help you to do this.
Insights from Easter 2019 Shopify sales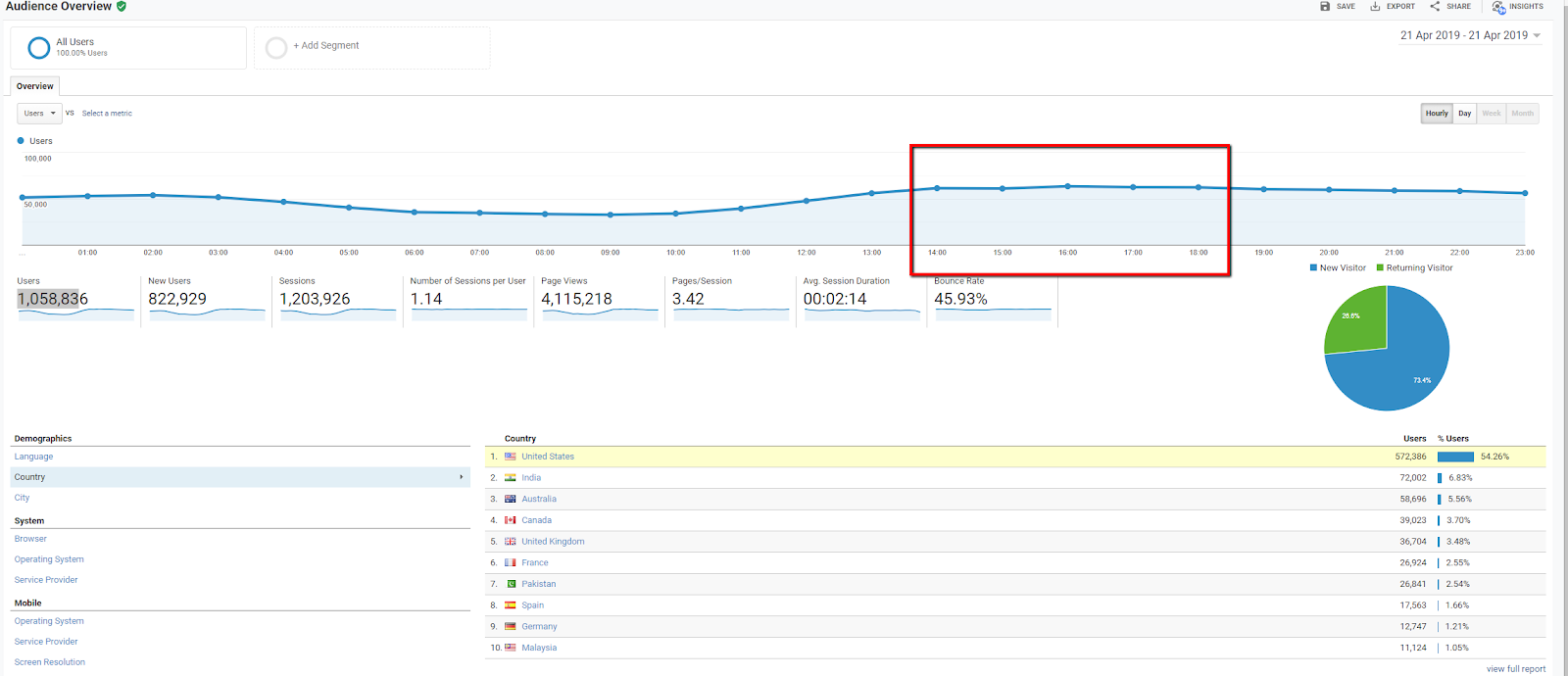 The screenshot above refers to Firepush traffic from Easter Sunday last year. It shows how many shoppers are visiting our clients' Shopify stores. This was the most successful shopping day throughout the Easter weekend.
As you can see, activity was slow first thing in the morning. This is probably due to shoppers enjoying a lazy Sunday morning and a leisurely breakfast, before browsing for products online.
Shoppers visited online stores the most between 2 pm and 6 pm on Easter Sunday in 2019. We can expect the same kind to pattern to occur this year. What you need to do now is prepare your marketing campaigns so that they tie in with these shopping behaviors.
What should your Easter marketing strategy look like?
1. Offer a discount on specific products
To tempt shoppers to buy from your store, it makes sense to offer some great deals on your Easter or seasonal product ranges.
So consider your best selling seasonal products and discount them if you can. Set up a dedicated landing page for your Easter sale items so shoppers can instantly browse these products.
2. Set up your promotional messages in Firepush
The next step is to set up your Firepush campaigns. For best results use all the marketing channels available to you, including email, web push notifications and SMS. Use one of our ready-made templates below for web push notifications or SMS to save time - just swap out any products mentioned for your own products.
Huge Easter Sale - 30% Off
Have a cracking Easter with 30% off tons of products with this discount code: EASTER20.
Easter Eggstravaganza!
Have fun at home with 20% off all craft and hobby items! Shop now with code: EASTER20.
Get 30% Off All Gifts!
Treat those you care about with our Easter sale. Fill up your basket with 30% off gifts. Grab code: EASTER20.
If you're using email, use an attractive design and make sure your discount code is prominent in the main heading and image. Use a personalized and catchy email subject line like:
Hey Becky, have a cracking Easter with 30% off everything in store!
3. Schedule and filter your campaigns
Set up your campaigns asap and then schedule them to go out during Easter Sunday. We recommend using the cheapest channels first - that's email and web push notifications - before using SMS.
So to start with, schedule an email or web push notification to go out to your subscribers at 12pm. Then schedule an SMS to go out an hour or two later, to those subscribers that haven't made a purchase. This way, you won't annoy anyone that's already ordered something.
You can do this by putting a filter on recipients who haven't placed an order in the last 24 hours (within your SMS campaign in Firepush). See screenshot below:

4. Set up and schedule abandoned cart alerts
With the influx of traffic that you'll hopefully get on Sunday, you'll want to retarget any visitors who add items to their cart and then abandon their purchase. So within the Push notifications or SMS sections in Firepush, make sure you've activated abandoned cart alerts and have set up your message content.
Our research shows that the best times to send abandoned cart recovery notifications are as follows:
1st alert - at either 30 mins or 50 minutes following cart abandonment.
2nd alert - at eight hours following cart abandonment.
3rd alert - finally send another one out at 23 hours following cart abandonment.
Top takeaways
People are still planning to celebrate Easter this year, and many will want to shop online. The best shopping day, based on insights from last year, is Easter Sunday. So prepare now and ramp up your marketing efforts to drive more sales for your store.
Do
Decide on special offers in advance.
Set up and schedule your campaigns sooner rather than later.
Send out your campaigns between 12 pm and 2 pm on Sunday.
Send via the cheapest channels first - web push or email.
Set up a series of three abandoned cart recovery notifications and schedule the times for sending as per the advice above.
Don't
Wait until the last minute to plan and activate your campaign (as there might be a delay in sending it out).
Send in the early hours of the morning on Sunday.
Start with SMS - it will cost you more.
Send more than three campaigns in total to your subscribers.
We hope you find these Easter marketing tips useful and that you can make the most of them this coming weekend to drive more sales for your store.