A Sneak Preview of Shopify Unite 2019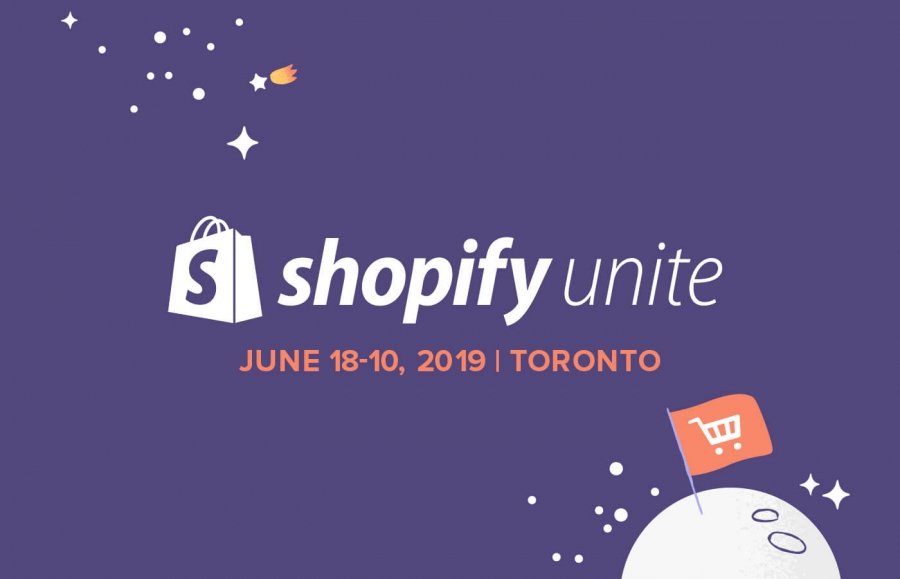 If, like us, you're eagerly awaiting the upcoming Shopify Unite conference, which is held in Toronto this year from June 18-20th, you might be wondering about what new features and developments are likely to be announced.
While attending the Commerce+ event in London earlier this week, we've managed to find out a little more information about what to expect during the event. Here's a snapshot below:
Machine Learning with Google
One of the workshops is all about how to scale up your business with Google and how to get started with Machine Learning, a functionality that helps software perform a task without explicit rules or programming.
The future of ecommerce design
Another workshop is set to cover the latest design tips for direct-to-consumer brands. There's a chance to join in discussions with leading digital agencies that have created some of the top Shopify sites.
Business growth with Facebook
For those who want to get more involved with Facebook, there's a session at their headquarters about how to achieve success with this platform.
Happy hour networking sessions
At the end of the first day (18th) there are several networking sessions held in various locations in the city between 6-8pm. This is an ideal time to work on creating future partnerships, as well as to get to know your fellow delegates.
Shopify Fulfillment Network
Shopify Fulfillment Network describes the initiative as, "a geographically dispersed network of fulfillment centers with smart inventory-allocation technology, powered by machine learning that predicts the closest fulfillment centers and optimal inventory quantities per location to ensure fast, low-cost delivery.
Ways to build with Polaris
Developers who already know and use Polaris should learn some useful new hacks in a dedicated Polaris open source session.
The future of the Shopify App Store
During one of the sessions on the 19th, developers will learn about upcoming growth opportunities available to them, plus the product principles behind Shopify's decisions.
How to build a powerful customer experience
This session promises to explore different developer tools and ways in which to build the right storefront for customers.
Integration testing for themes
There's a Lightning Talk on how Pixelcabin has implemented a test suite for theme development and how other developers can utilize it on their projects.
Brand new GraphQL developer APIs
All about improving the ordering process to build better buyer relationships, this talk redefines what's possible for merchant workflows and customer interaction.
Building international audiences
A chance to review the way you're currently building international audiences and learn from other delegates about what they're doing.
Shopify AR with videos
Shopify AR with videos update benefits developers, merchants, and of course customers, by helping to deliver a richer shopping experience that should lead to more conversions.
Shopify Unite: let's collaborate!
This conference, for Shopify partners and developers, is a great chance to learn more about the future of ecommerce and to make some valuable connections. We're attending, and would appreciate meeting up with developers who would like to explore a future partnership with us. Check our Unite event insights for Shopify Merchants