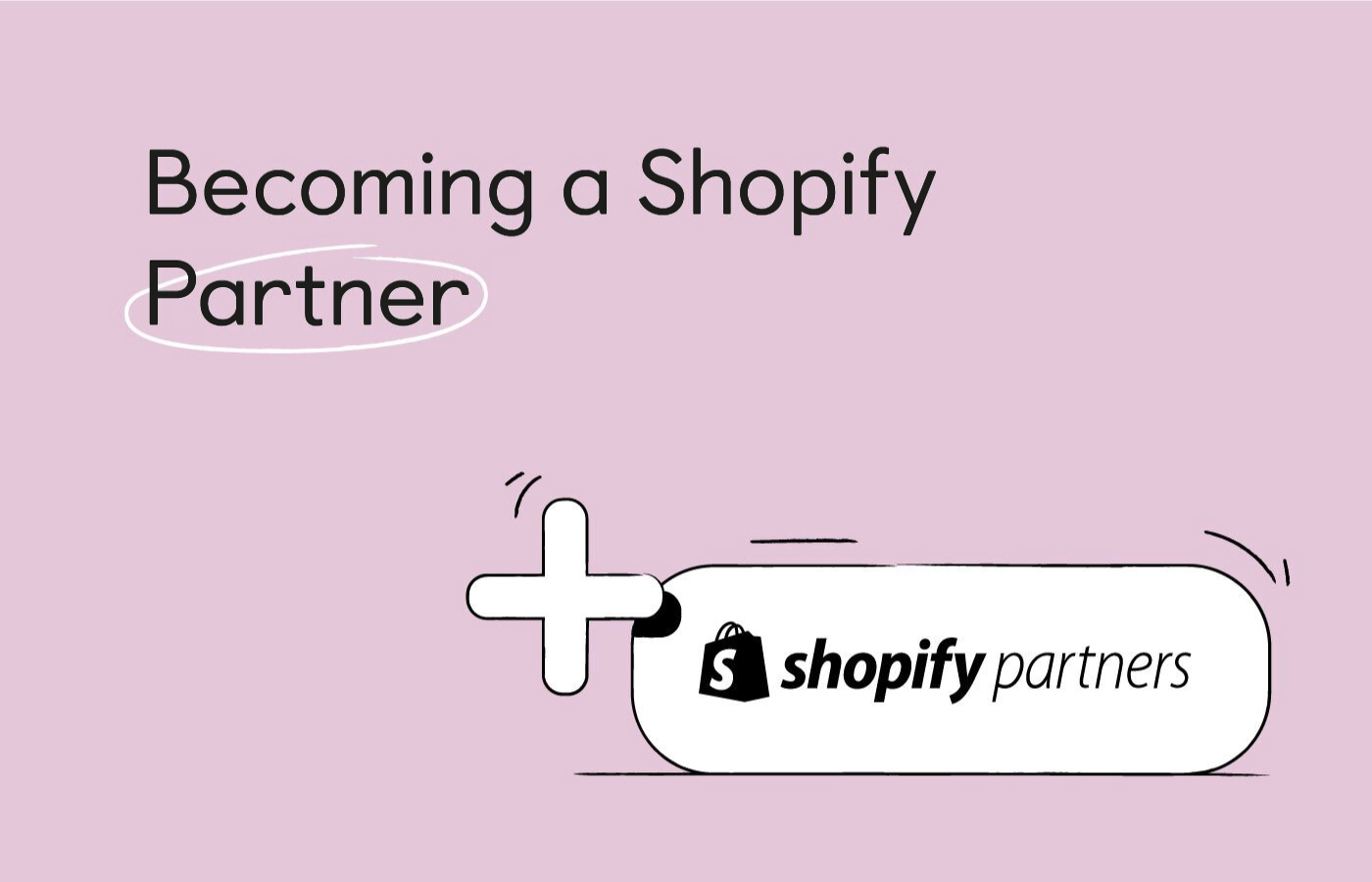 Shopify's eCommerce platform takes a different approach to supporting the success of their merchants. The Shopify Partners Program is an ecosystem of designers, marketers, developers, and affiliates that help boost the success of the 1,000,000 or more merchants.
These experts deliver a wide range of services to Shopify's merchants - from store themes to apps. Even tailored marketing advice and Shopify fulfilment partners are a part of the dedicated community. The unique approach simultaneously delivers support to their merchants while creating a community for continual learning designed to bring everyone success.
Read on to learn about Firepush's own partner experience, what kind of Shopify Partners are needed, what it takes to join (or level up to Shopify Partners Plus), and the benefits along with the pitfalls you'll need to avoid.
In this guide:
Firepush offers dedicated support and FREE marketing consultations
Book my demo
What do Shopify Partners do?
Shopify Partners are all about growing Shopify merchant's online businesses. If you're selling online and need help to reach more people, make your store easier to browse, or convert more visitors into customers, Shopify's partners can help.
There are four main categories for the Shopify Partner Program:
Shopify Developers - Specializing in Shopify store development, these experts understand the ins and outs of the Shopify platform and create great apps that help Shopify's merchants engage with customers and boost sales. If there's something your store is lacking, a Shopify developer can create an app like print on demand or adjust the functionality of your website to improve performance.
Shopify Designers - Everything from eye catching graphics to consistent branding is covered by the designers in Shopify's Partner Program. These professionals can advise on the most engaging colours for your shop or create a memorable adverts. This group often works in tandem with developers.
Shopify Marketing - Defining your audience, creating campaigns, or optimizing marketing channels, Shopify Marketers help you attract the right prospects and move them through your marketing funnel to convert more customers.
Affiliate Marketing on Shopify - Influencers, content creators, and almost anyone who can refer their entrepreneurial contacts can join the Shopify Partner Program as an affiliate marketer. Word of mouth is still the most trusted source of referrals - even for online sales. It accounts for 13% of consumer sales and $6trillion in consumer spending each year.
Levels of Shopify Partnerships
Along with the different types of Shopify Partners, there are different levels of partnerships individuals and agencies can apply for with Shopify.
Shopify Partners is the entry level to assisting merchants. As part of this program, you'll get access to unlimited test stores to play with and learn from, marketing materials, new features and be part of a worldwide collaborative community. For every client referred, theme designed, or app launched a monthly commission is earned.
Shopify Plus Partners is reserved for developers, designers and marketers who deliver an excellent level of quality, performance, service and support to Shopify merchants. This level of partnership often includes agencies, system integrators, and enterprise consultants. However, if you are a lone developer or designer able to offer end to end solutions for merchants, there is nothing to stop you from qualifying for this level of Shopify partnership too.
Shopify Fulfillment Partners Unlike those in the Shopify Partner Program, fulfilment partners are part of the shopify fulfillment network and may be part of the Partner Program or separate from it.
Features of the Shopify Partners Program
A review of the Shopify Partners Program shows it comes with loads of valuable support and opportunities for experts. It covers development, design, eCommerce marketing, and even affiliate marketing. The features are designed to support your success. Features include…
Unlimited free development stores so you can endlessly experiments with themes, storefronts and functions
A smooth interface for your partnership account. Expect self-explanatory buttons, intuitive pages, links, and forms along with strong customer support designed to help you each step of the way.
On-site resources that include How to articles, live chat, phone and email support, access to the Shopify Academy, Polaris design tools, and perks for discounts on helpful software.
Shopify Partner earnings
Joining the Partner Program is free but there's something in it for Shopify too.
Earnings are scaled on the type of partner you choose to be. A commission goes to Shopify for each of the apps, store themes or other digital commodities provided through the program.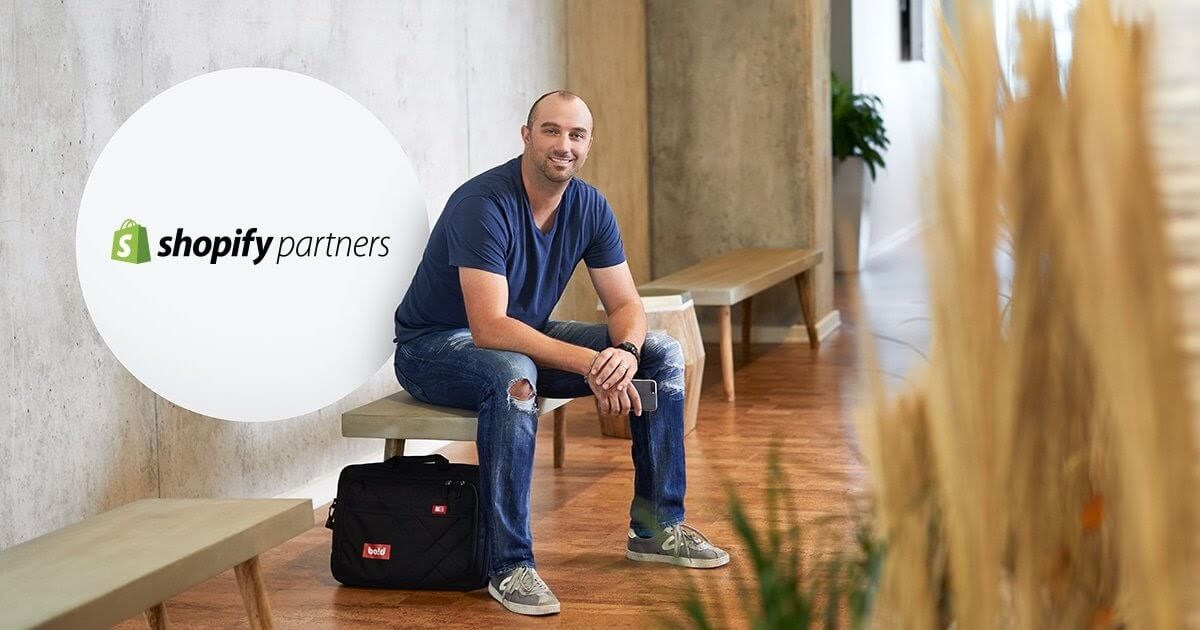 Shopify partner type: Developer Partner
Shopify product or service: Shopify App
Commission/Price: 20% Shopify Commission
Shopify partner type: Developer Partner
Shopify product or service: Shopify theme
Commission/Price: 30% commission and all support and bug fixes managed by the developer or 50% commission bug fixes managed by developer, Shopify delivers support and theme is not available elsewhere
Shopify partner type: Marketing Partner (Experts Marketplace)
Shopify product or service: All digital marketing services (campaign management - mapping strategy-audience engagement - etc.)
Commission/Price: 10% commission deducted from partner payments paid twice monthly
Shopify partner type: Design Partner (Experts)
Shopify product or service: Graphic Design services (Logo creation - optimizing colour schemes
Commission/Price: 10% commission deducted from partner payments paid
The amount of support provided, access to an extensive set of tools, tutorials and the library of 'How to…' articles, means there is clear value in becoming a Shopify Partner.
Benefits you can expect from the Shopify Partners Program
It's not just free access to the Shopify Partner Program that makes it so attractive. The extensive support systems are set up in such a way as to get you up and running - and making money - as soon as possible. Below are some of what we consider to be the biggest benefits of the Shopify Partners Program…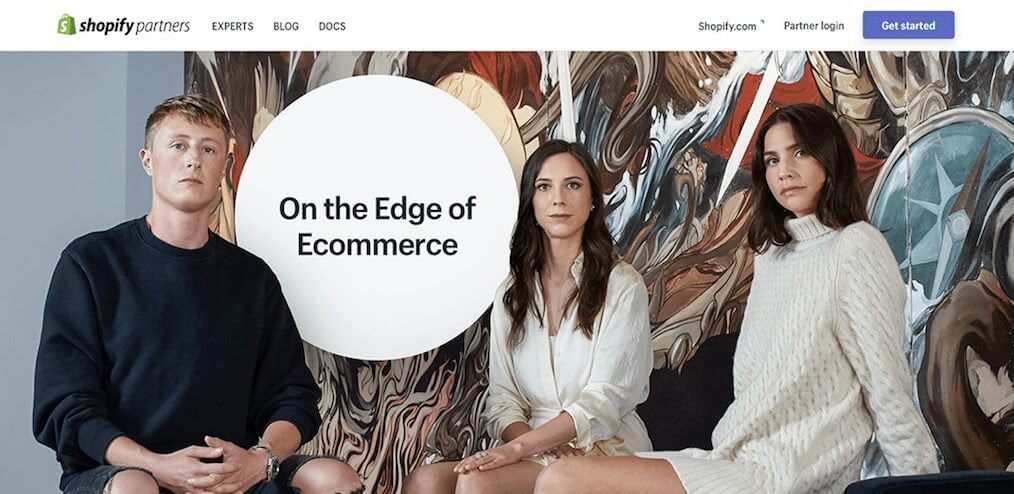 Strong pricing and commission structure (free account set up, competitive commission rates)
Access to the Shopify Academy - online courses and certified training to learn more about Shopify and growing a business
Exclusive access to deals on helpful software for growing a business. Claiming partner perks is straightforward too - simply go to your account dashboard and click 'claim perk' next to any of the deals listed! Follow the instructions and you'll soon be downloading software at the discounted rate.
Steps to becoming a Shopify Partner
Step 1 - Learn about Shopify Partners
Check Shopify's partner page and take some time to browse the blog, review their guides and check for meet ups in your area. Many events are held virtually. Events provide a great opportunity for networking and learning more about the details of the partner program.
Step 2 - Join the Shopify Partner Program
This is fairly straightforward - enter your email address and click the join button.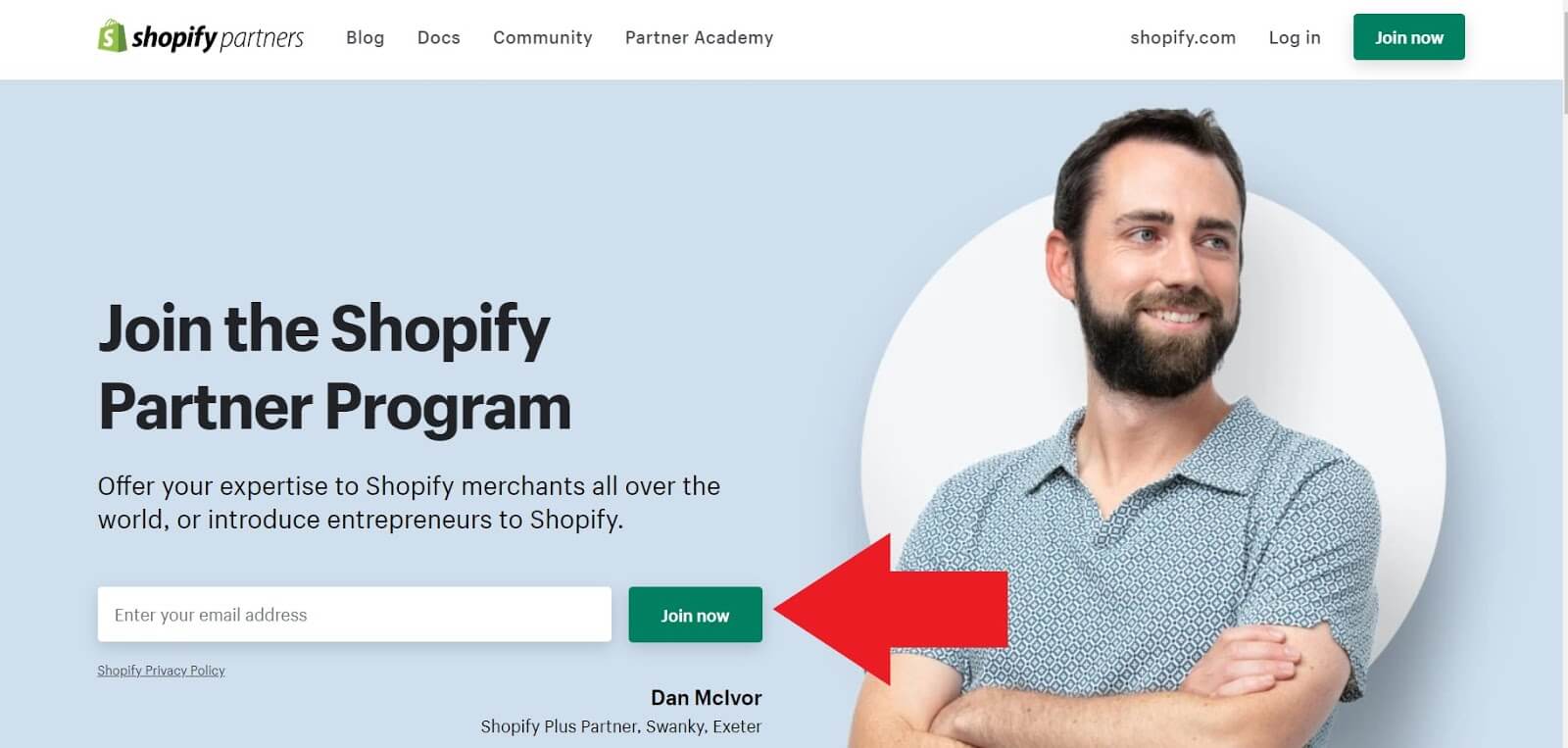 Enter your first and last name, email address and a password. Choose a strong password that includes letters, numbers and symbols to increase your security. Also consider enabling multi-factor authentication. Then hit 'Create account' and wait for the verification email.
Step 3 - Verify your email address with Shopify
The link Shopify sends to verify an email address has an expiry time with it. Click the link before the 24 hour period is up.
The link takes you to a page with a blue button 'Confirm email'. After clicking this, you'll be redirected to another page asking you what you want to do next. Choose the 'Shopify Partners' option, followed by 'Create and Account'.
Step 4 - Complete the form
The create account form requests business details - all fields should be completed unless noted as 'optional'. After filling out your details, scroll down to select your 'business goals'. This is where you choose the type of partner you want to be.
Further down you're presented with a list of eCommerce platforms. By selecting the ones you use, you let Shopify know the kinds of tools and resources that suit your business.
Finally, read the Partner Program Agreement via the link at the bottom of the screen and click the box to the left of these to show you agree to the terms. Finish by hitting the blue 'View your dashboard' button.
Step 5 - Your Shopify dashboard
When you get to your shopify dashboard, you'll be able to select the Shopify Partner Programs you'd like to be involved in. Find the ones that suit you best and hit 'Apply now'.
Another short form will appear and you'll need to detail why you want to be accepted into the program.
Be aware that you may need to earn some credentials before being accepted onto the programs. You can do this with the free Shopify Partner Academy courses, so browse and choose ones that suit you.
Making money with Shopify
Once you have been accepted to one of the Shopify Programs, you can start earning. On reaching the minimum target of $25.00, payments are made to you via PayPal on a bi-monthly basis. Balances below $25.00 are held until the next payment period or until they reach $25.00 or above.
Shopify Experts and Shopify Plus Explained
Shopify Experts covers the professionals in Shopify's Partner Program who don't create digital products directly for the Shopify App and Theme store. This can cover anyone with skills in Digital Marketing, creating email campaigns, content creators, graphic designers and more. As long as your skills are useful for bringing Shopify merchants closer to their online sales goals, there's a good chance you'll be able to join the Shopify Partner Program and bring your expertise to their global community.
The experts marketplace is the platform that puts shopify merchants in touch with both agencies and freelancers. The commission taken by Shopify from experts for these services is at a very competitive rate.
Shopify Plus is just as smooth as the Shopify platform you already know, the only differences are that there's more - hence the 'plus'. Designed for enterprise businesses, Shopify plus gives merchants unlimited staff accounts, personalized support, and the ability to process 10,000 transactions per minute.
Upgrades to 'plus' have the same editor, dashboard and help centre access - no need to relearn where things are. Shopify Plus is special because of what it can do - configure multiple shipping rates and options, fully integrate with your website, and tailor your shop's appearance for each customer based on their browsing data and purchases with Shopify Flow.
How Firepush became Shopify experts
Firepush joined Shopify's partner program in 2014, shortly after becoming Shopify Experts with the launch of their first app. Since then, Firepush has built on their strengths in supporting merchants generate millions in eCommerce sales. They do this with their apps and an all-in-one marketing automation solution that enables to implement remarketing strategies.
Firepush app for Shopify merchants focus on marketing automation via SMS notifications, email, push notifications and omnichannel campaigns. Firepush will support Shopify Plus merchants with tailored strategies and integration with Shopify Flow for automating workflows and increasing store productivity in the nearly future.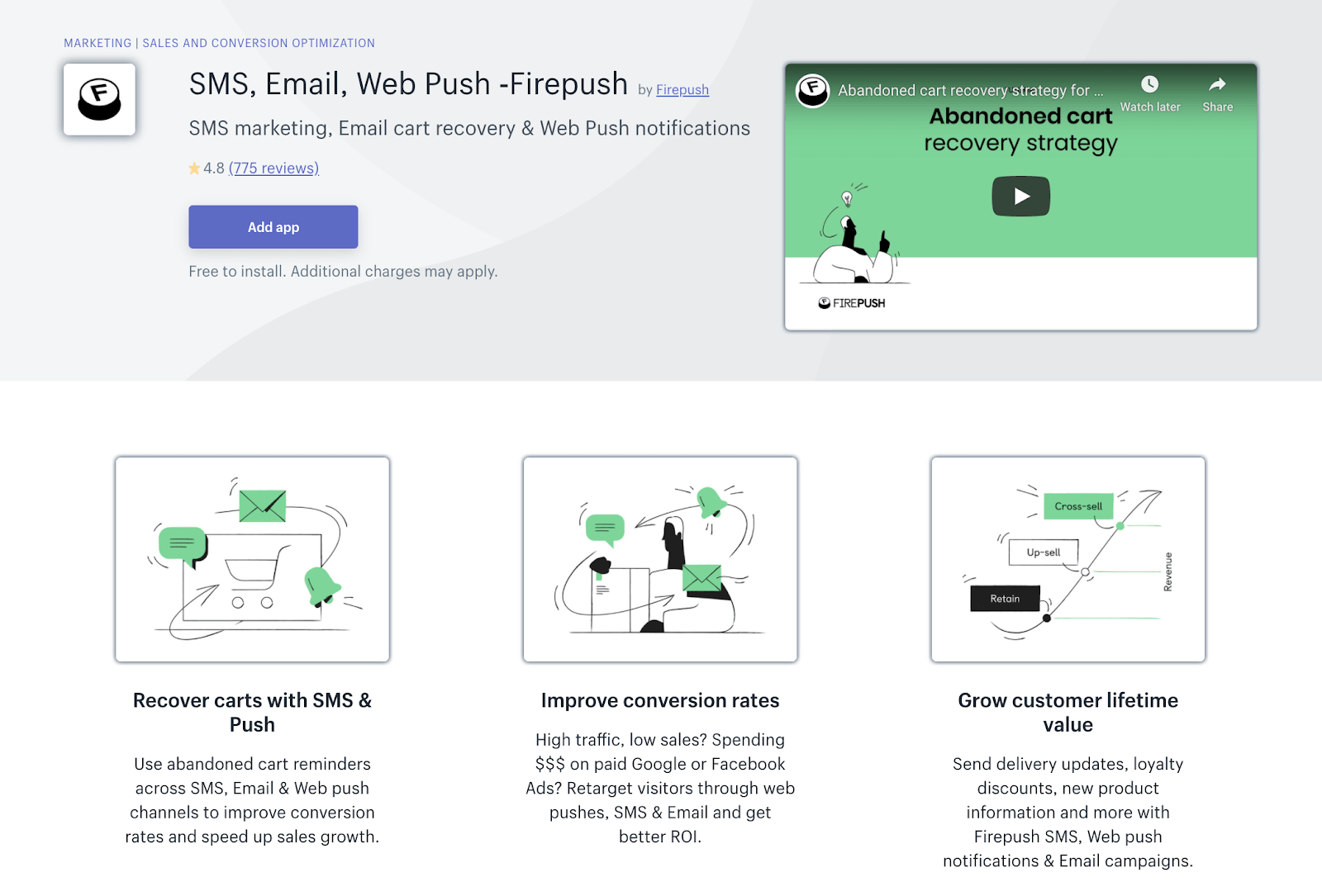 Recently, Firepush also created an exclusive platform for Shopify app developers which enables free app advertising to merchants. The platform includes real-time tracking of app ad performance, A/B testing to refine your campaigns and it really is free - forever, no need to hand over credit card details.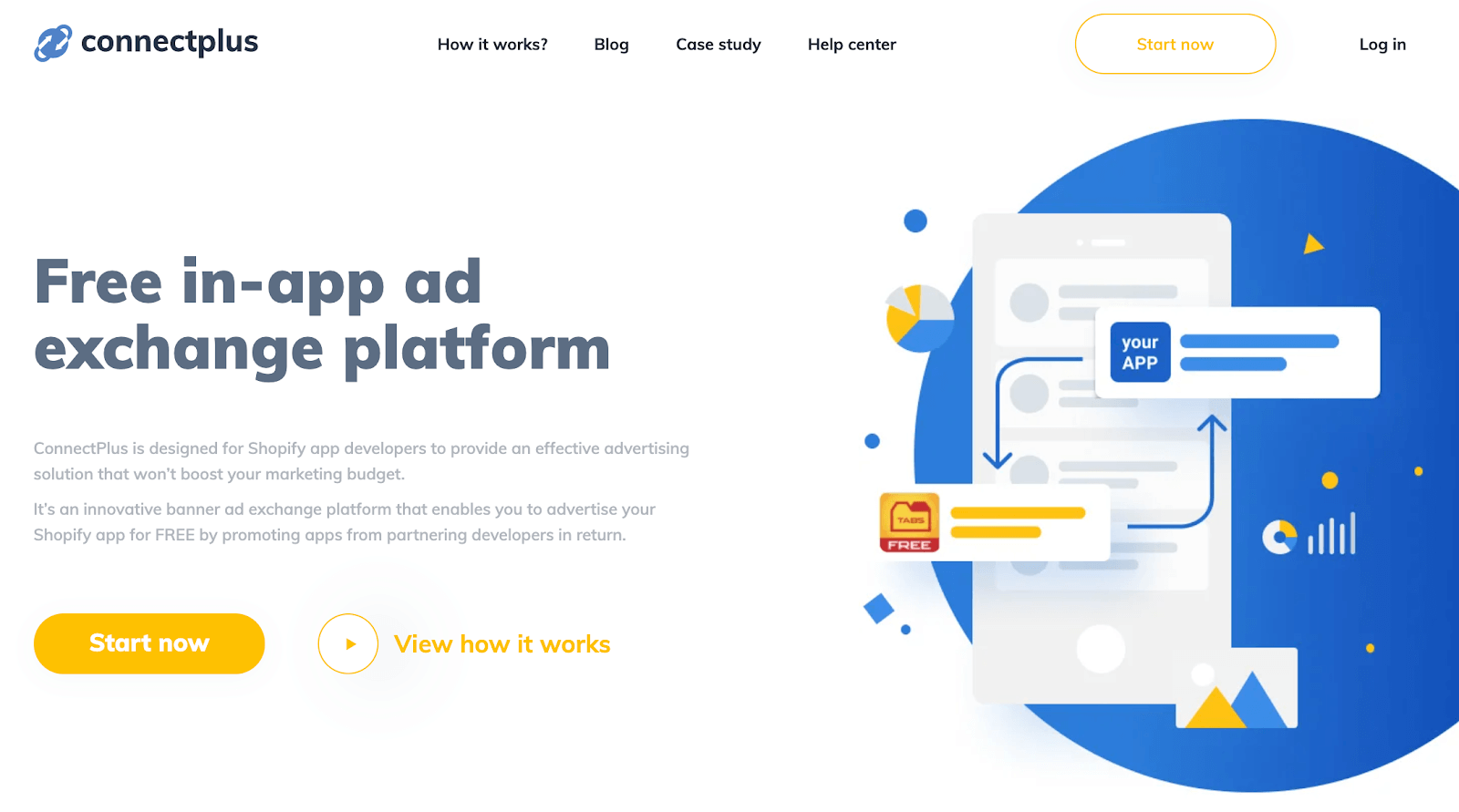 Try advertising your Shopify apps for free today!
Pros and Cons for Shopify Partners
The nature of the Shopify Partners Program and the ecosystem that has been developed creates more pros than cons for its members.
Pros:
Strong pricing and earnings structure
Generous access to a wide range of tools
Great user experience and self-explanatory functions
Strong Customer service support
Shopify Academy - online courses and certified training for business development
Large library of documents explaining everything you need to know
Great support for promoting the platform to clients - marketing materials and how to's
Shopify partner perks to help your business grow
Simple to learn and use
App and theme store access
Cons:
Some tools are fairly basic and require upgrades
Liquid programming language for templates can be difficult to learn
Is it Worth Becoming a Shopify Expert?
Shopify is one of the world's leading eCommerce platforms. The number of merchants continues to grow, thanks to the easy to use and simple to understand features and functions. The adaptability and scalability of the software only helps to enhance its attractiveness for merchants of all kinds.
It's the growing popularity, combined with the ease of use that will ensure people with Shopify skills will be in demand for some time to come. Becoming an expert on Shopify is one way to grow your business - whether you're a lone freelancer or an established agency. The breadth for developing your own business and skills while attracting new customers, namely Shopify's merchants, is unrivalled.
If you are looking to add new services or skills to your already valuable experience in Digital Marketing, Graphics, Web Development, Design or Affiliate Marketing, becoming a Shopify expert is a smart path to tread.