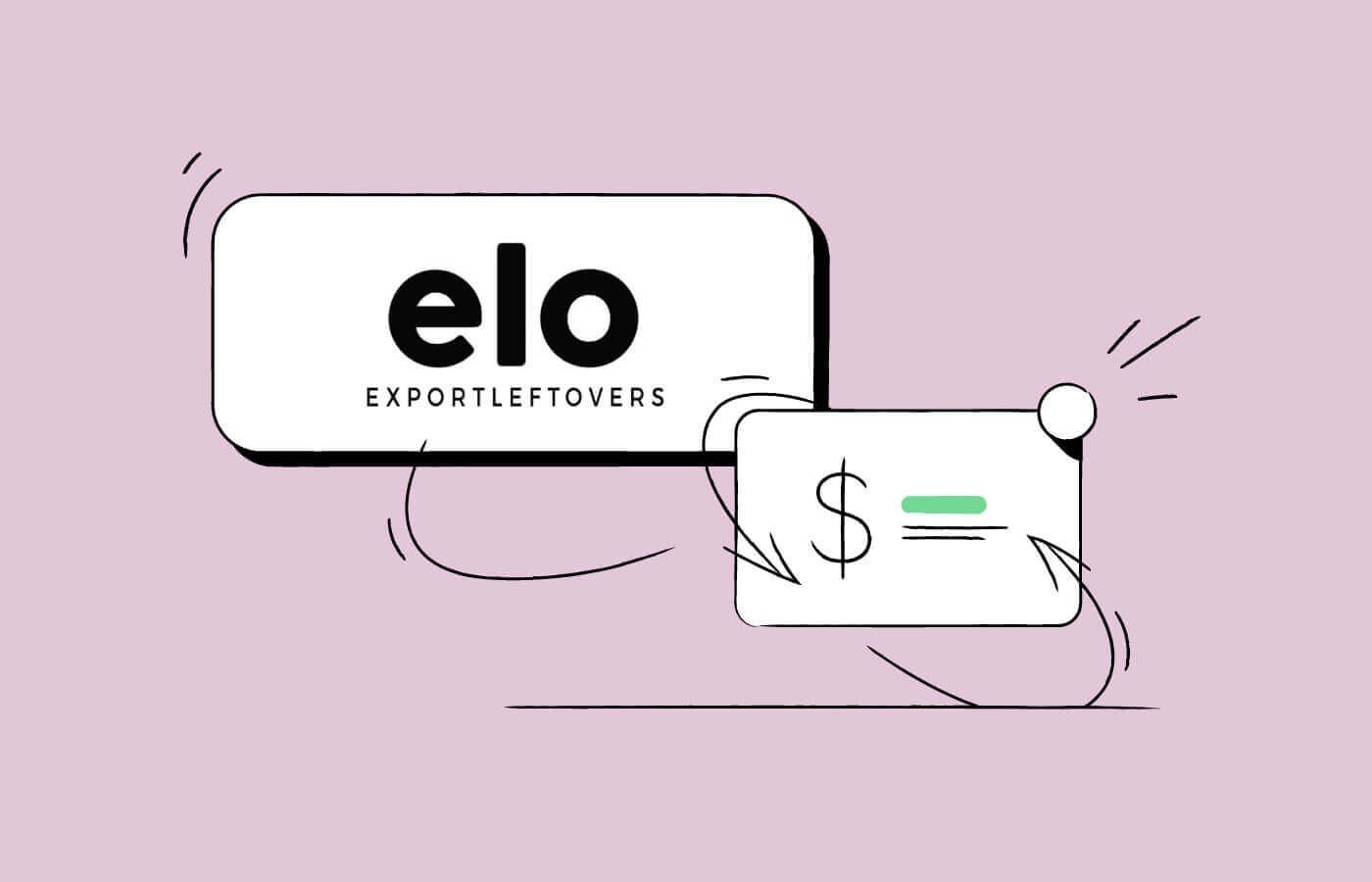 ELO, a Shopify e-commerce store that specialises in branded merchandise produced in Pakistan, needed a smart way to:
Improve customer loyalty and increase its return customer rate.
Build confidence and trust in the ELO brand.
And all this had to be done while achieving a strong return on investment (ROI).
So ELO turned to push notifications as a high-impact, low-cost marketing tool. Using Firepush, it set up a mix of promotional campaigns and automations designed to increase customer lifetime value and engage its growing audience of customers.
And the results over the last 3 years have been impressive. Here's a quick summary of what they have achieved:
Total number of push subscribers: 126,434
Total number of orders through push notifications: 33,227
Total revenue from orders through push notifications: 64,617,892 Pakistani Rupees ($394,593)
Most used push notification type: Power Push
Average revenue from $100 spend: $700-$800
This Shopify marketing success story is a great example to follow for any Shopify store in the fashion & accessories niche looking to improve loyalty, brand confidence and profitability. In this case study we'll take a detailed look at ELO's push notification strategy and the results it has achieved.
Or, if you prefer watching to reading, check out the video below from 06:22 minutes, where Umar Qamar, ELO's founder, talks about how he has used Firepush push notifications and the results he has achieved.
Book a free demo to discover what push notifications can do for your Shopify store.
Book my demo
ELO - A business built on entrepreneurial spirit
Umar Qamar, founder of the ecommerce site ELO, is the kind of entrepreneur who thrives on the opportunities e-commerce creates.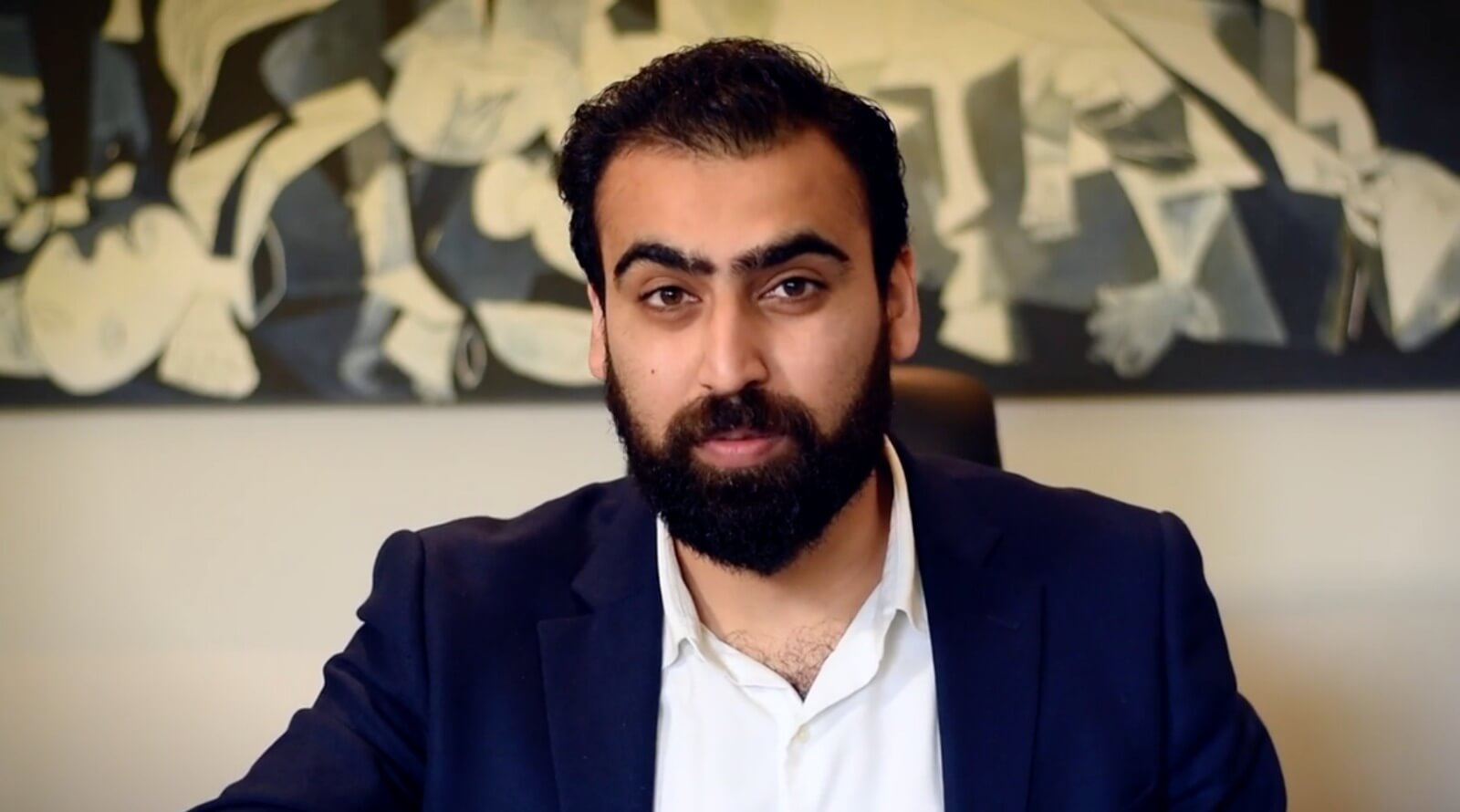 Umar Qamar
After graduating from the University of Edinburgh, he returned to Pakistan, where his entire family is in the textile industry.
Umar's father runs a factory that does production runs of hundreds of thousands of items for major retailers in Europe and North America.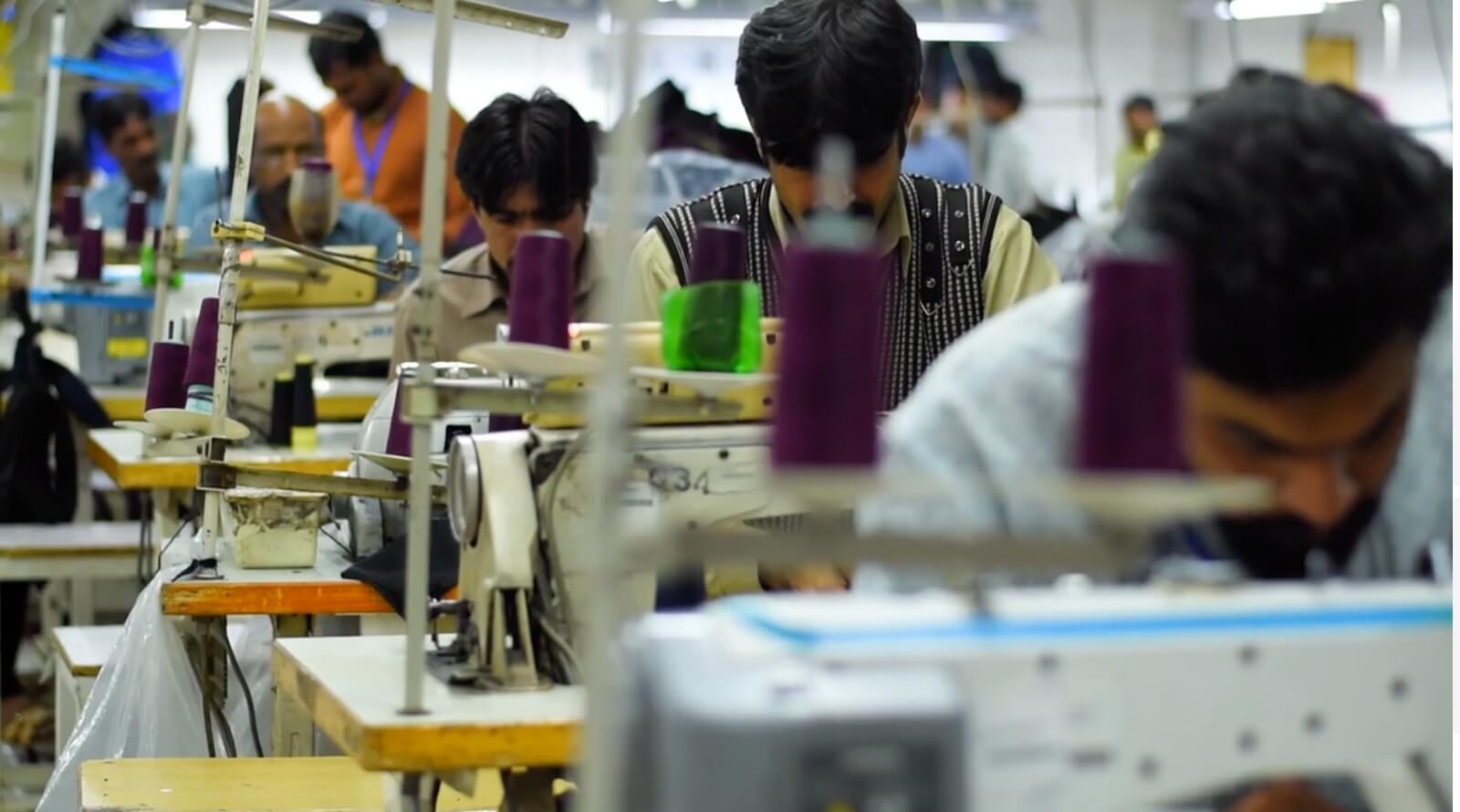 The factory where Export Leftovers products are manufactured
And Umar came up with a smart solution for using the brand-name leftovers from production runs in Pakistan that don't make it to the market they were produced for. These items can't be sold to the original market without a license to sell the brand.
So Umar set up ELO, an ecommerce business run through a Shopify Plus store that sells the leftover goods from approximately 40 factories. As he puts it, "We specialize in something you have but you can't sell, and you want to get rid of it. We'll buy it off you and sell it."
Umar's business reduces fabric waste by finding a market for garments that would otherwise not be sold
The challenges - building trust and increasing the number of return customers
Pakistan is a market full of ecommerce potential. According to Google, the "Next Billion Users" of smartphones in the world will come from four developing countries, one of which is Pakistan. So, finding the customers is not necessarily a problem.
And by early 2017, ELO had grown successfully and was bringing in strong sales from new customers.
However, it faced two challenges:
How to increase the return customer rate;
How to build confidence in the brand in a country where there is a big trust deficit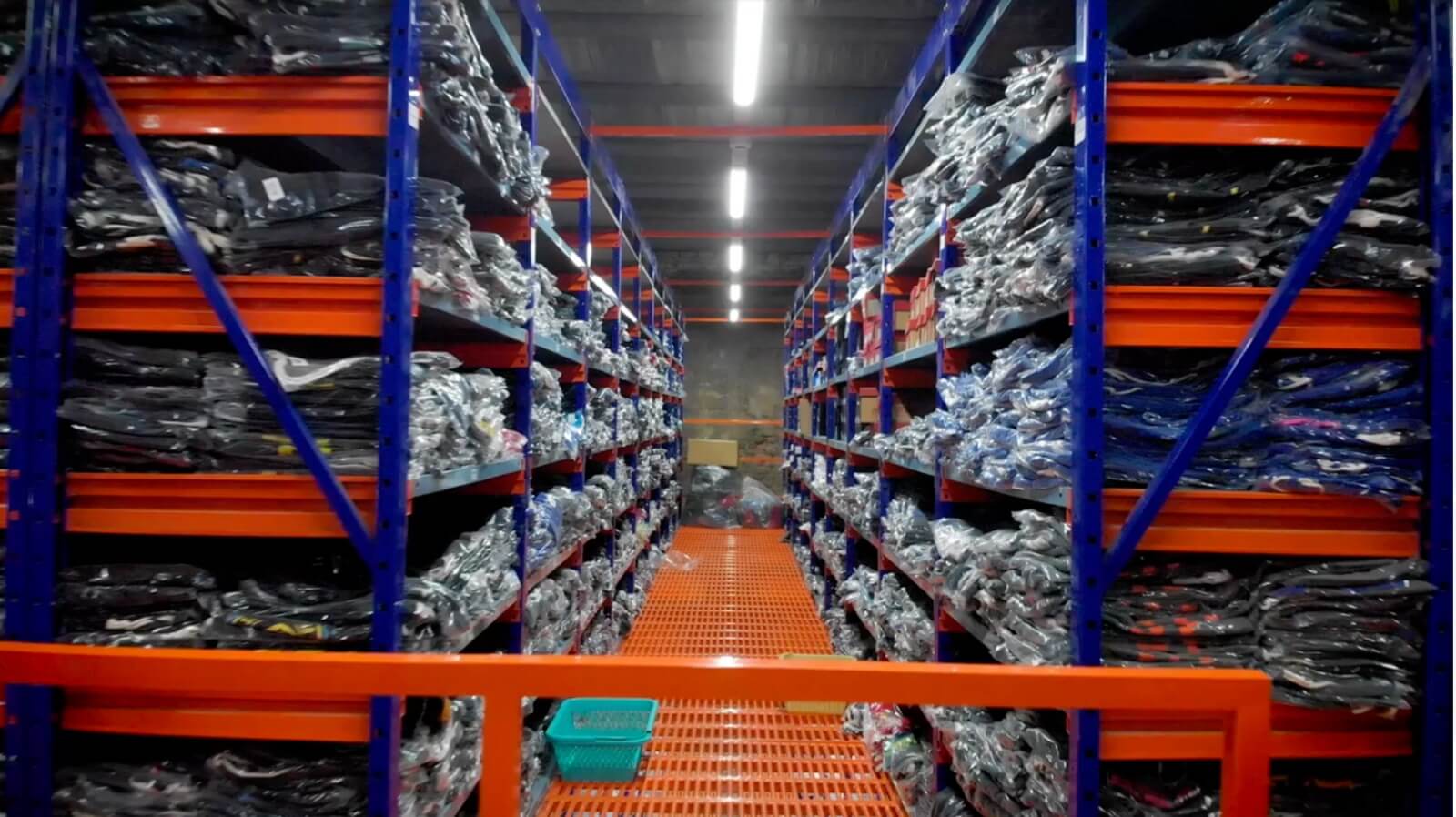 ELO found plenty of customers for its garments, but building confidence and loyalty remained a challenge
The company's return customer rate had fluctuated wildly since its inception in 2013 - anywhere from 5% to 50%. This was proving a real headache for Umar. Bringing back return customers is more profitable than finding new ones, plus it helps to make sales flows more even and predictable.
So Umar was looking for a better way to retarget his existing customers, with the ultimate aim of getting his return customer percentage up to 60%. As he puts it, his focus at that time was all about "getting the repeat customers in." Increasing customer lifetime value was a key business goal.
Then there was the trust issue.
"There is such a big trust deficit in the country. Even on a day-to-day basis people just don't trust others to contract for goods or services. Only 2% of the population have credit cards, and I believe this is a symptom of that lack of trust."
This lack of confidence extends to online purchasing.
Push notifications provide the solution
In February 2017, Umar installed Firepush to this Shopify Plus store. Why? Because web push notifications offered a handy solution to both the problems his e-commerce business was facing:
They are an affordable and effective retargeting tool that work for both mobile and desktop;
They enable ELO to build trust by adding professionalism to the brand.
Umar had recently discovered push notifications and was quick to grasp their potential. "At this time I was noticing all the push notifications coming in to me from news and other sites, and I realized that it was something my company needed."
After shopping around for Shopify apps, Umar settled on Firepush.
"It was easy to begin using the product. I started with a free trial and talked to Tom, who got it up and running on my Shopify Plus store. Then whenever I had any questions, I always got an answer fast."

Umar Qamar, Founder at Export Leftovers
Along with the strategic objectives of boosting loyalty and trust, Umar also had specific KPIs in mind for this new retargeting tool. "The number one KPI in the company is return on marketing spending," he explains. So ROI was a key marketing metric he would be monitoring.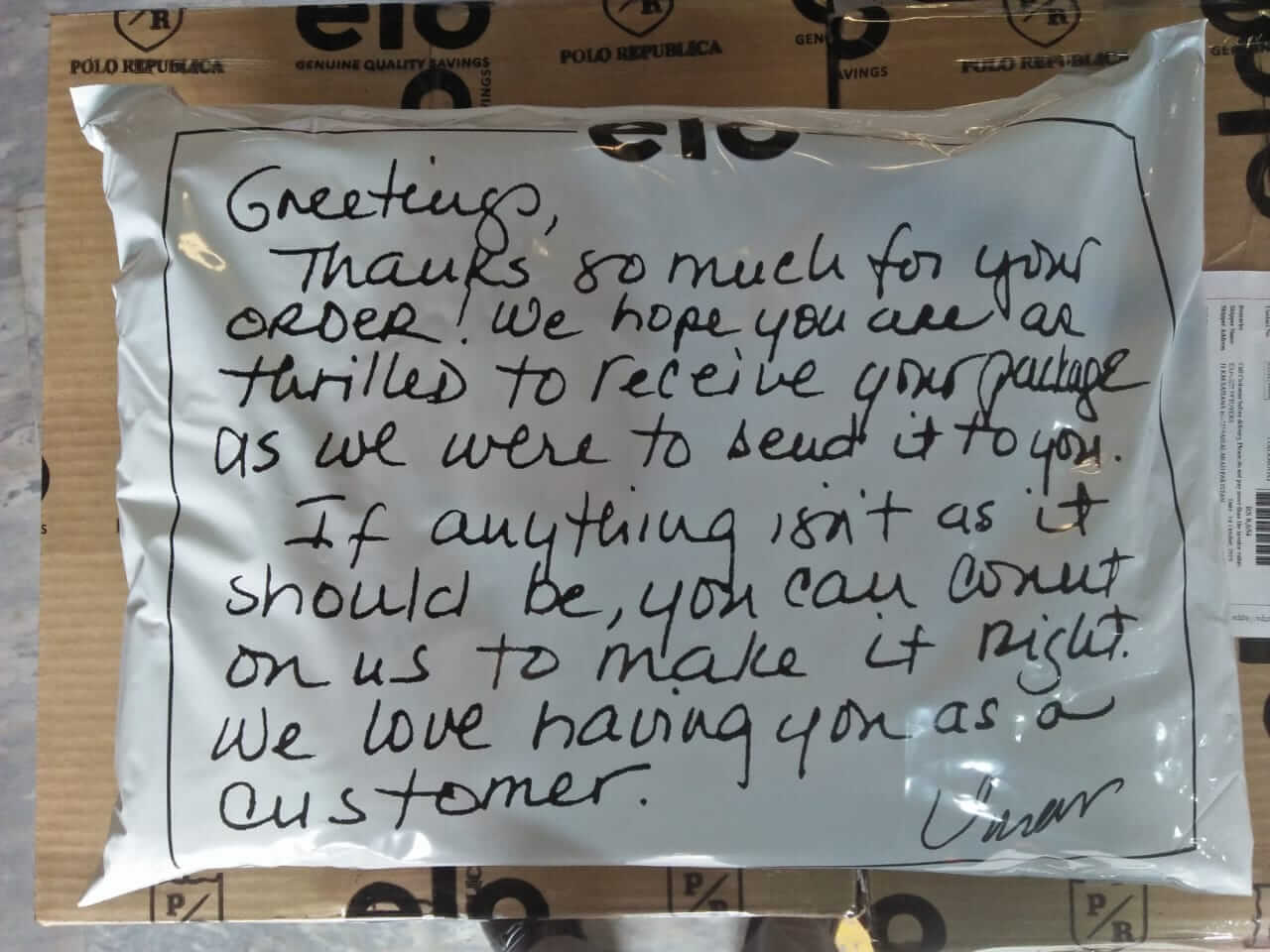 To build trust and loyalty, each ELO delivery comes with a personal message from Umar. Push notifications would become another important component of ELO's brand building efforts.
ELO's push notification strategy
ELO uses Firepush for web browser push notification campaigns and automations. Here's the mix this Shopify Plus store is using:
Campaigns: The main use of Push Notifications is to inform customers of discounts on individual products or across product lines, and seasonal sales. Umar also uses pushes when releasing new products. ELO's customers value being kept informed of the latest products available, rather than having to regularly visit his shop to search around for what's new.
Abandoned cart automations: To improve conversions on ELO's e-commerce store, Umar has added abandoned cart push notifications. When customers add an item to their cart but do not complete the purchase, a flow of 3 push notification messages is automatically sent, encouraging them to complete the purchase. These messages are highly effective at boosting sales, and this detailed analysis of how Shopify stores are successfully using abandoned cart messages can help you with strategy and implementation.
Welcome new customer automations: ELO also has automated welcome messages set up. These are triggered when a shopper subscribes to their push notifications. ELO sometimes adds a discount code to these welcome messages, an effective way to drive first purchases.
Examples of successful push notifications
The most common message type Umar uses is Power Pushes. These are pushes used for campaigns that include rich images or GIFs. Because Umar is often showcasing individual products, these pushes are ideal as he can offer customers a high quality visual of the product before they have even clicked through.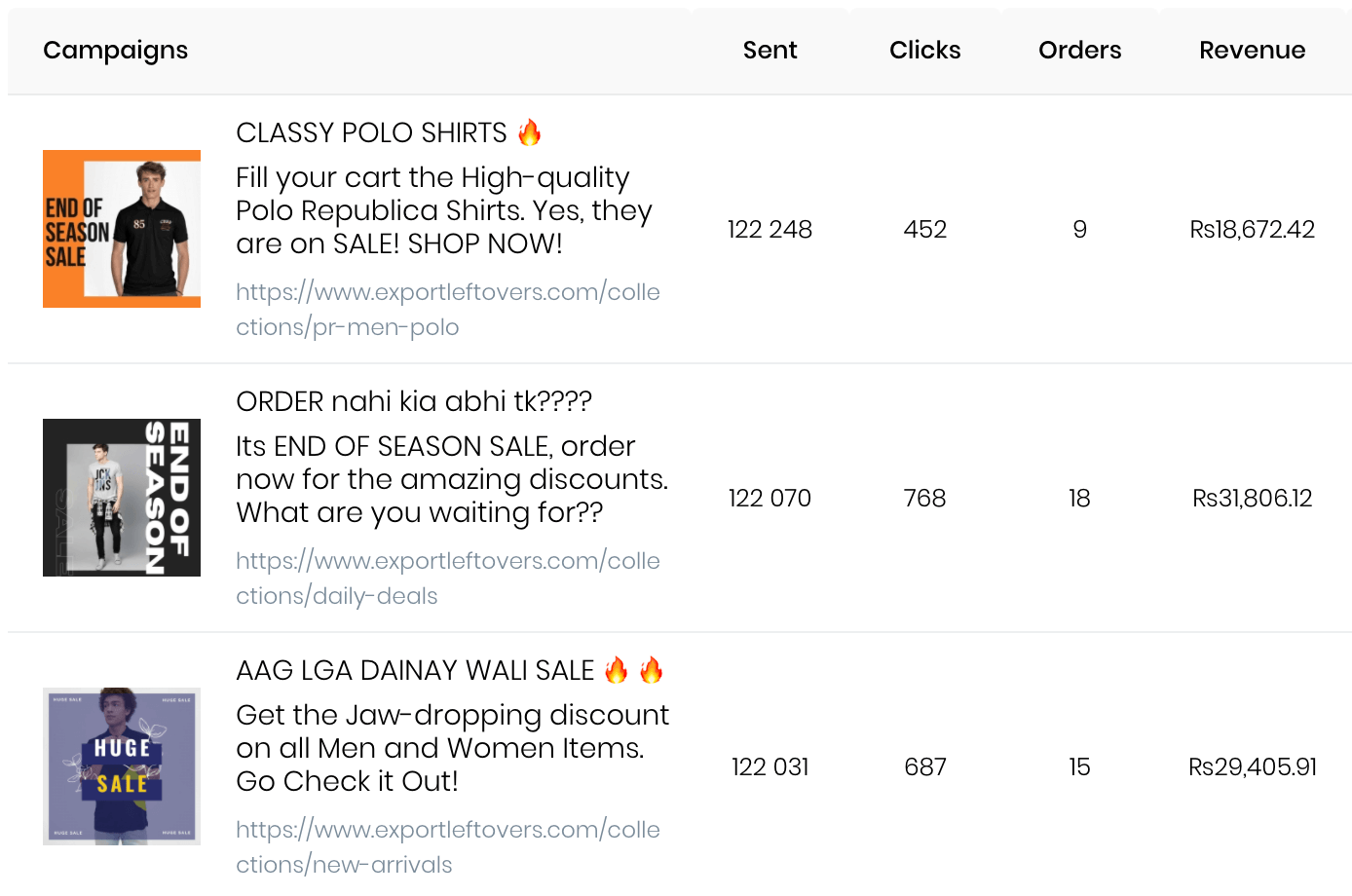 Power Pushes enable ELO to showcase the products featured in their sales and promotions
Add web push notifications and other channels to your marketing mix with Firepush
Get FREE pushes
ELO's push notification success: the results
Push notifications have had an impressive impact on ELO's marketing performance. The company has been able to grow a substantial subscriber base that now amounts to almost 130,000 subscribers.
So far, Firepush campaigns and automations have brought in revenue of almost 65 million Pakistani Ruppees for ELO - this is equivalent to $394,000 in additional revenue. In 3 years, ELO has sent nearly 77 million pushes, and these pushes have generated 33,328 orders. This means that, on average, there is 1 order placed for every 4 notification push subscribers ELO has.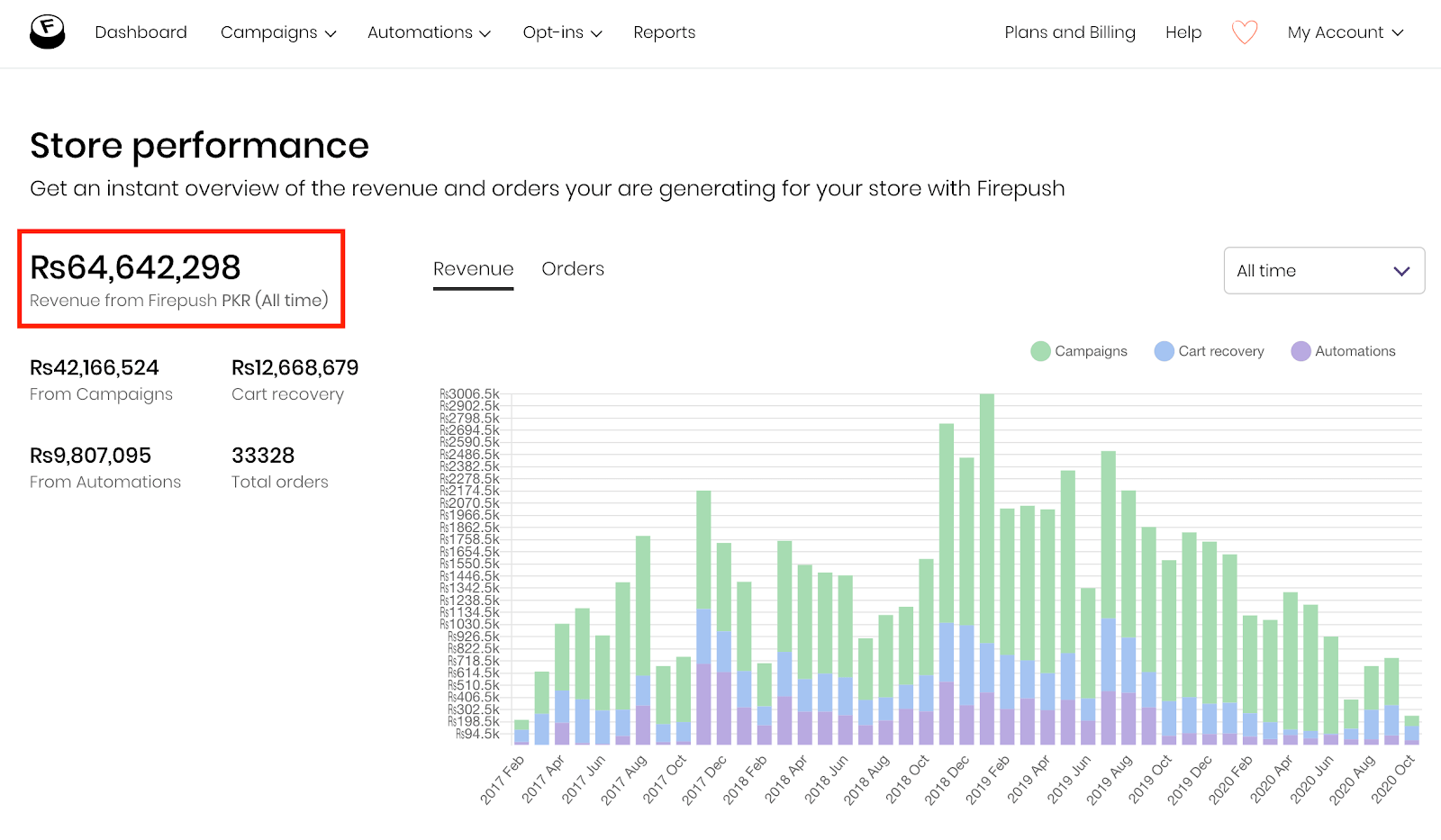 Push notifications have driven substantial revenue for ELO, especially promotional campaigns
Revenue driving campaigns
Campaigns, using Power Pushes and Promo Pushes, have made up the majority of ELO's pushes. They account for the majority of the revenue ELO has generated from this channel. So far, the company has brought in $318,265 in additional revenue from its push notification campaigns.

Push notification campaigns are big revenue drivers for ELO
Because these campaigns are sent to the whole subscriber base, engagement levels are lower than with automations. On the other, they have the potential to generate much larger over sales volume because of their universal reach.
Automations convert leads on autopilot
Supplementing ELO's push campaigns are automations, which provide a steady stream of additional income on autopilot. ELO has two forms of automation set up, abandoned cart and welcome, and both are performing impressively.

Here are the key stats on the performance of abandoned cart pushes:
8.5% of all abandoned cart messages are opened (a flow of 3 messages is sent to each customer who abandons a cart).
Over 20% of those who click go on to place an order, a very impressive conversion rate given the low cost of these messages.
In total, abandoned cart push notifications have generated $77,940 for ELO. This is income that the store might otherwise have missed out on.
And what about welcome automations? Most of ELO's welcome push notifications are not aimed at driving sales. Instead, they build loyalty and brand awareness, helping ELO's campaigns to perform better.
As a result, these messages generate fewer orders. Nevertheless, they are engaging for ELO's audience and do bring in some sales for the company.
ELO's welcome messages are opened by 6.5% of recipients.
So far, these messages have earned ELO $11,447 in revenue from over 1,000 orders.
New subscriber discount codes earn 28% click rate
ELO also runs specific automations offering discount codes for new subscribers. These messages provide huge revenue boosts, generating close to $1 in revenue for every single push notification.

Let's take a detailed look at the performance of these messages:
28% of messages are opened, with new subscribers keen to learn more about their discount code.
Of those customers who open the messages, more than 21% go on to make a purchase.
In total, messages to new subscribers with discount codes have earned ELO almost $63,000.
These numbers are impressive. And they are also important for ELO's long term strategy of improving customer retention and loyalty. Once a customer has made their first purchase, research on customer retention shows there is a 27% chance they will return to make another.
This means if you can close that first sale with a customer, there is a stronger chance they will go on to make further purchases. So, in terms of meeting ELO's overall goal of improvise return customer rates, these new subscriber messages are important
A Shopify marketing tool delivering strong ROI
What about Umar's number one KPI, return on investment? As he says, "The number one KPI in the company is return on marketing spending."
Well, Firepush push notifications are over-performing for this metric as well.
Advertising on Google or Facebook typically nets an ROI ratio of 3:1. This means for every $1 you spend, you generate $3 in revenue. For Shopify marketing experts, an ROI ratio of 5:1 is considered a good level for other forms of campaign like email marketing.
So what has ELO been able to achieve with Facebook? Their ROI per month is between 6:1 and 8:1.
"Each month, Firepush notifications bring in $6,000 or $7,000 for every $850 we spend. This is a really good ROI."

Umar Qamar, Founder at Export Leftovers
As ELO's example shows, push notifications are an effective tool if ROI is a key priority. And the good news is that as your audience becomes more loyal, you can increase your messaging frequency and further improve ROI. For example, the Shopify plus store Inkedshop has a very loyal following thanks to its association with the popular lifestyle magazine Inked. As a result of this loyalty, it messages its audience every single work day and is able to achieve an ROI of 10:1. If you want to learn how they do it, check out this blog about Shopify store Inkedshop's push notification strategy.
Getting more bang for your marketing buck is one of the keys to being a Shopify success story. It improves your long term profitability, enabling you to invest money into your business. For example, in ELO's case the additional income they earn can be put into customer loyalty programs, or enhancing the brand to build trust.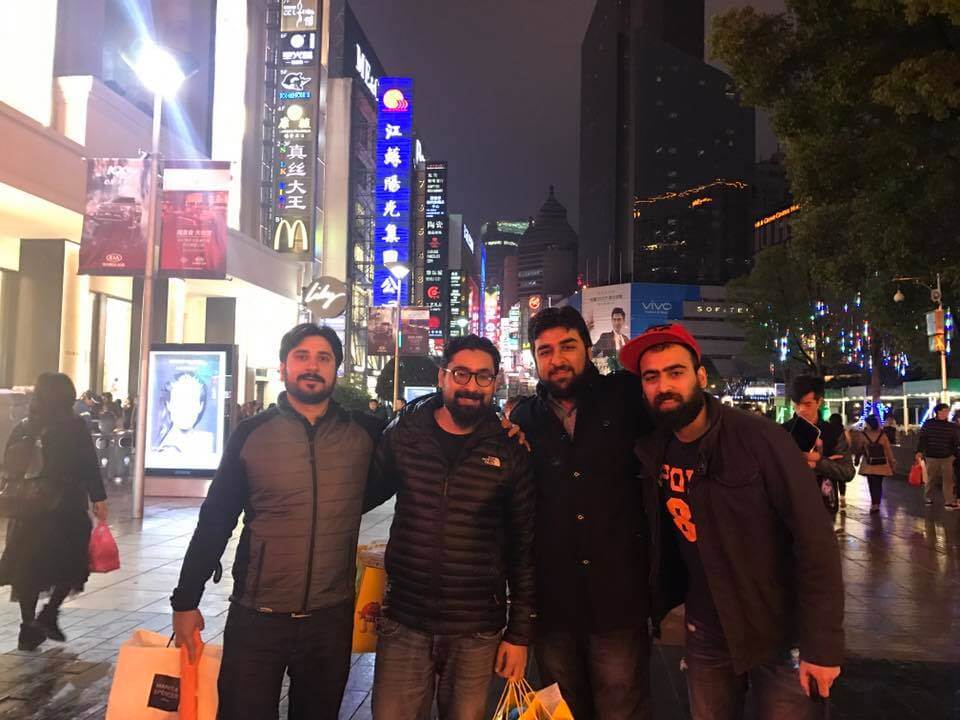 Umar celebrating another successful year with some of the ELO team
ELO's push notification success story: the takeaways
Push notifications have brought in significant income for ELO, and proved to be an effective tool for increasing lifetime customer value. Let's take a quick look back at the key elements of ELO's push notification marketing strategy, and the main results it has achieved.
The strategy
Over 90% of the push notifications ELO sends are promotional pushes (either Power Push or Promo Push).
It uses these pushes to keep its subscriber base up to date on the latest products on offer and any deals the store is running.
It supplements these campaigns with two push notification automations: abandoned cart messages and welcome new customer messages.
ELO also has automations set up for offering discount codes to its new subscribers.
The results
ELO has generated $394,000 in revenue from push notifications to its subscriber base of almost 130,000.
Campaigns using Power Pushes and Promo Pushes account for most of this income, bringing in $318,265.
Abandoned Cart automations have generated $77,940 and Welcome New customer automations have brought in an additional ELO $11,447.
ROI exceeds other channels ELO uses. As Umar explains: "Our number 1 marketing KPI is return on spend. With Firepush notifications we get between 6:1 and 8:1 return on our spend each month. That is a really good ROI."
These impressive results are helping ELO grow year on year, and improve key metrics like customer lifetime value and return customer rate.
Want to copy ELO's push notification success? Get started for free with Firepush.
Install now