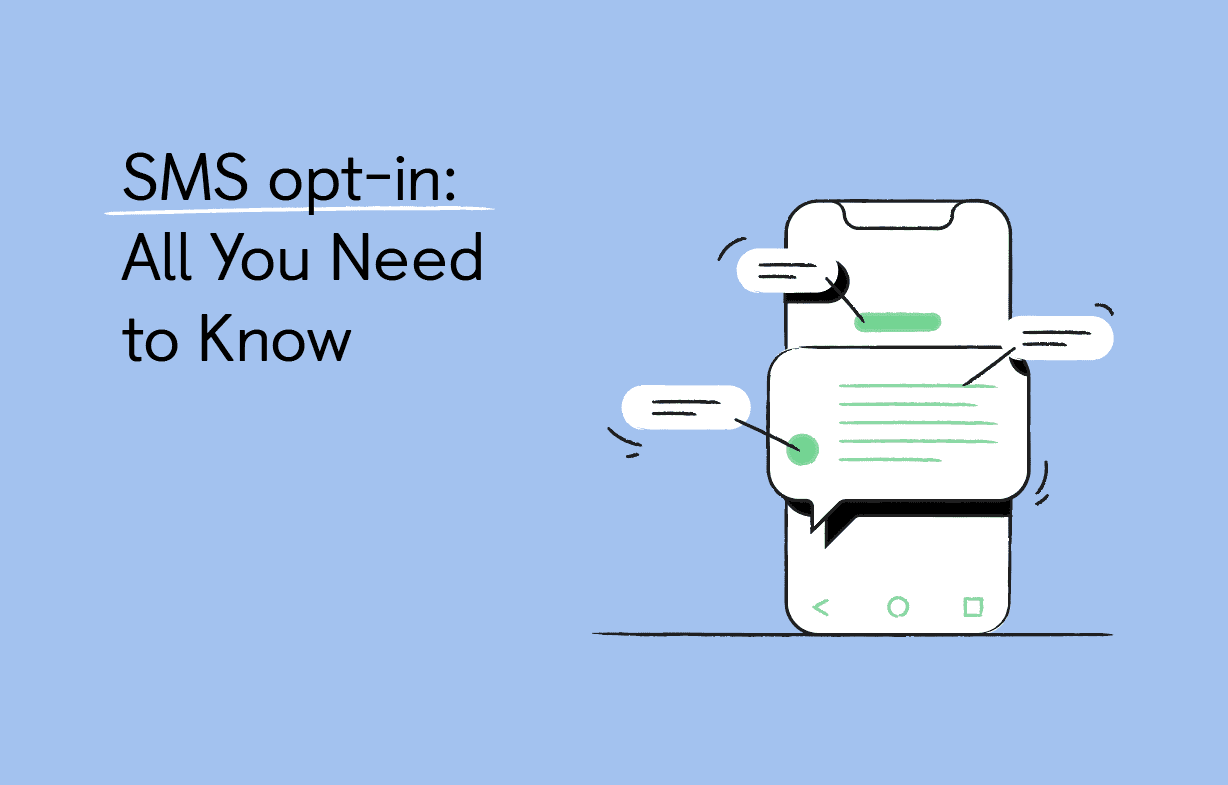 Handling consumer data ethically is a challenge that both businesses and marketers have to face. That's where SMS opt-ins come in.
SMS opt-in is a choice that users get to make whether a certain company can contact them. The word "opt" literally means to "make a choice." In practice, that would usually translate to a user's consent on receiving the company's text messages or emails. As of recently, double opt-in was mandatory in Canada alone. However, in 2020, the USA started requiring it from one of its main carriers T-Mobile.
In this article, we'll go into more detail about SMS opt-ins, and we'll look at the current legislation on the topic in both the USA and Canada markets.
Go to content sections:
Also, consider these SMS marketing guides when you're done:
What is an SMS Opt-In?
We are sure you have heard one or another variation of this saying: "People buy from businesses they trust."The same applies when we talk about the consent on receiving company's text messages, for that matter. As customers expect that businesses and marketers care, SMS opt-in is crucial.
What SMS opt-in means is that you as a marketer must provide clear descriptions for your subscription plans so that the users would know what they are consenting (or not) to receive. Another thing is that the number of websites accessed from smartphones increases annually. According to the latest data, 97% of Americans now own a smartphone they use to access the internet.
For marketers, these numbers mean opportunities to reach more customers. On top of that, the need to make websites completely mobile-friendly is as strong as never before. And, of course, to get the potential customers, marketers need to use SMS marketing.
There are two types of sms opt-ins: a single opt-in and a double opt-in.
Single opt-in encompasses two basic steps:
A user provides their phone number via a subscription form.
A user is now a subscriber to your SMS marketing list.
The key thing to remember here - no further confirmation is needed.
Double opt-in encompasses the following steps:
A user enters their phone number into a subscription form.
A user receives an SMS message from the company, asking to confirm the subscription by replying to the text.
A user is considered a subscriber if they text back Yes, OK, Go, or any similar answer the company provides.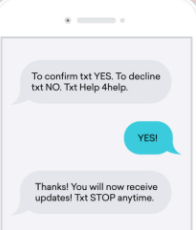 So, a user is not considered a subscriber if they don't text back Yes, OK, Go, or any similar answer the company provides.
Find the summarized version of the SMS and double opt-in processes in the image below: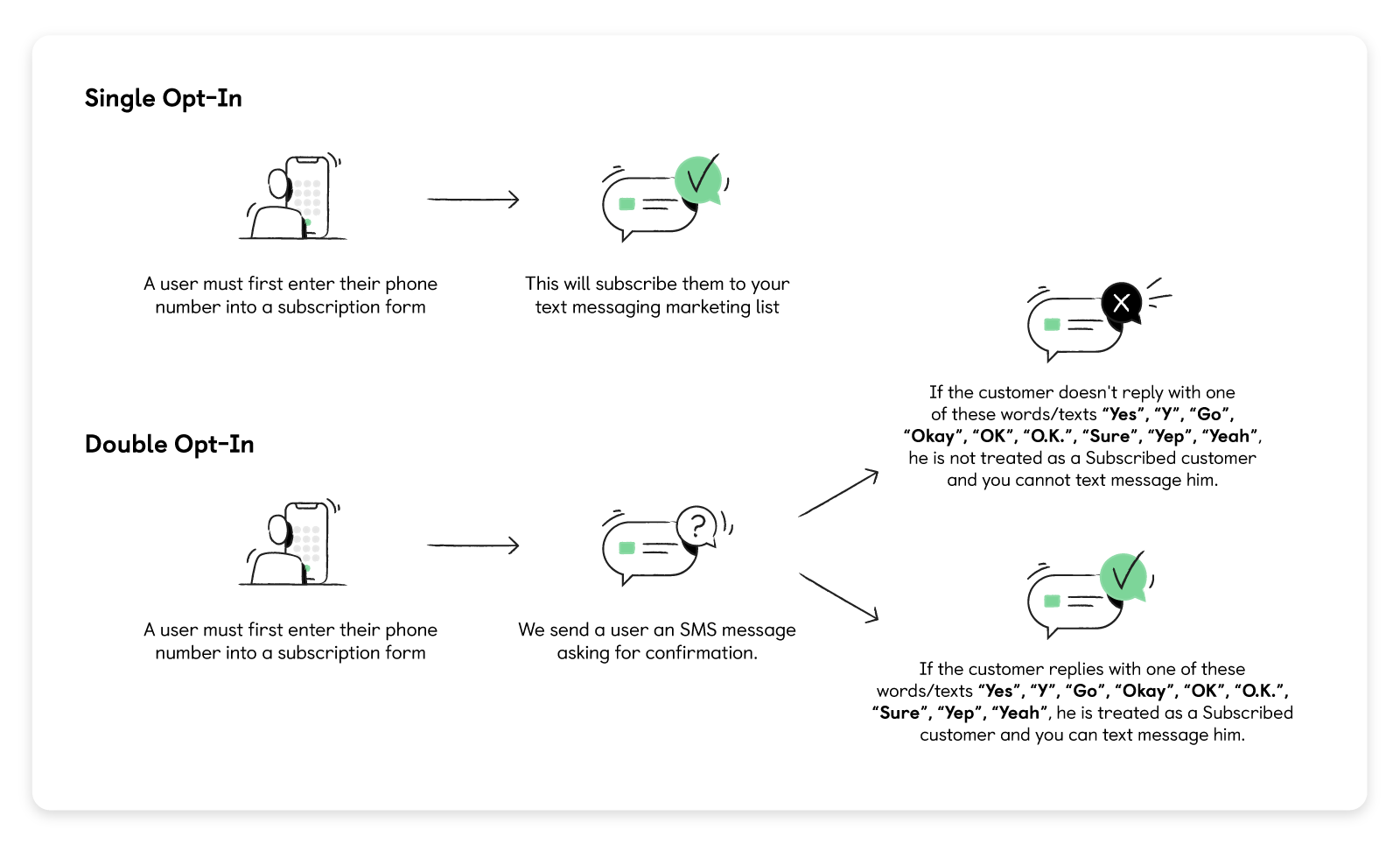 Let's now see how companies could use it as an advantage.
The pros and cons of using double SMS opt-in
When it comes to the pros of using double SMS opt-in, the following are the most striking:
As the user has to consent twice, it means only those who are genuinely interested in what you have to offer will stick to you. Loyal subscribers usually mean more engagement and sales.
That means you are not likely to have someone who accidentally clicked on the subscription button to your SMS list.
Arguments against uninterested subscribers
Double SMS opt-in allows you to provide proof (when needed) in case a subscriber claims he or she didn't subscribe to your content.
When we talk about the cons, we have to mention the following:
Preparing the necessary forms requires more time and effort.
To implement SMS-opt, you'll need the resources of your marketing and development teams. Sometimes that could mean sacrificing or delaying other projects.
You are likely to lose some of your audience.
Implementing an opt-in would surely cost you some of your clients - that's the reality you have to face.
Law Upon SMS Opt-In Requirements in Canada and The US
As SMS marketing is so powerful today, it is important to learn the rules of the game in certain countries. If your business aims to communicate with clients via text messages, it's vital to comply with the legislation of the country you are targeting.
Canada
When we talk about SMS marketing in Canada, we have to discuss Canada's Anti-Spam Legislation (CASL). CASL was introduced back in 2014 with a goal to protect Canada's citizens from harmful spam.
At the same time, CASL aimed to include an opportunity for businesses to reach their potential clients. And that's where SMS opt-in comes in.
Put it simply, under CASL, commercial electronic messages (CEMs) are only allowed with a recipient's valid and written opt-in.
As of CEMs, they usually are:
text messages that encourage donations
messages that inform customers about promotions or sales.
The important thing to mention here is that SMS messages that include general information on a company's branding and user engagement are not considered CEMs. Therefore, in this case, a written opt-in is not needed.
The US
In the US, there are several laws and regulations that impact SMS marketing. Most of them focus on protecting Americans against harmful spam and personal data collection.
Here's what any business aiming to reach potential customers via SMS should know about US legislation:
CAN-SPAM Act aims to protect American citizens from receiving SMS from companies that they have no history with. In practice, CAN-SPAM would forbid a SPA company to reach you via text message if you have never subscribed to their services.
Telephone Consumer Protection Act (The TCPA) protects against no-consent phone calls and text messages. To reach their potential clients via SMS, businesses would need to get written consent.
It's important to remember that even if you had a previous relationship with a company, they'd still need your consent to send you text messages.
So if you had an appointment at a SPA, they'll still need your consent on whether or not you'd like to receive their SMS messages on promotions, sales, etc.
Speaking about the US, quite recently, one of its main carriers T-mobile, started requesting double opt-in for SMS. T-mobile was the last major carrier in the country to do so.
How to Use SMS Opt-In?
When it comes to using SMS opt-in, here are some steps you should follow:
1. Be transparent with your customers that you have an SMS campaign you want them to join. The same goes again - people buy from businesses they trust.
2. Provide clear information. Let your customers know how often they can expect to hear from you and what type of content will you send via messages. Moreover, include a link to the Terms and Conditions so that your user could read everything on the subscription.
3. Everyone loves gifts and discounts! Make sure you offer something of value for users to want to subscribe to your SMS campaign.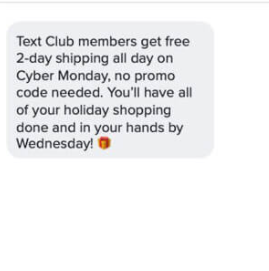 4. Make sure it's easy for the user to leave if he chooses to. Inform your customers how they could cancel the SMS subscription. That's another way of building trust and authority.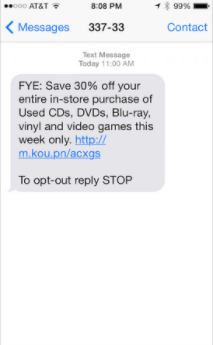 SMS opt-in Example: Firepush
Firepush - the all-in-one marketing automation platform for Shopify stores - is an excellent SMS double opt-in example. By implementing the double opt-in practice, users achieve excellent business results.
Proozy
For example, a Shopify store Proozy used Firepush for SMS marketing. The company earned $1.46 million by only spending $48K on SMS marketing.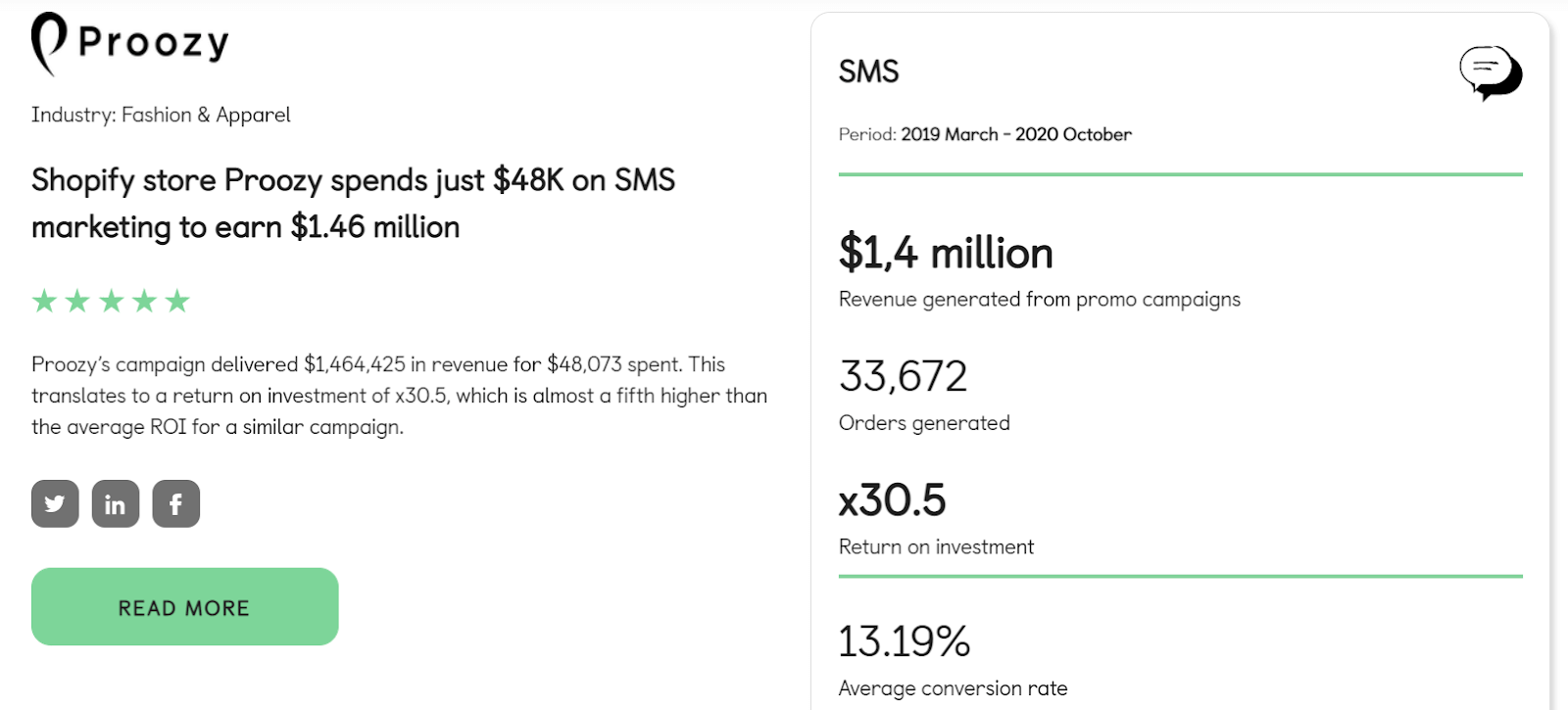 The numbers speak for themselves. As you can see, by using Firepush, Proozy generated over 33 000 orders. On top of that, for every dollar invested in SMS marketing, Proozy generated over $30 of revenue, and the company's SMS messages achieved an outstanding click through rate of 11%.
Phaser
Consumer electronics company Phaser FPV grew their Black Friday sales by 81% by using SMS and pushes.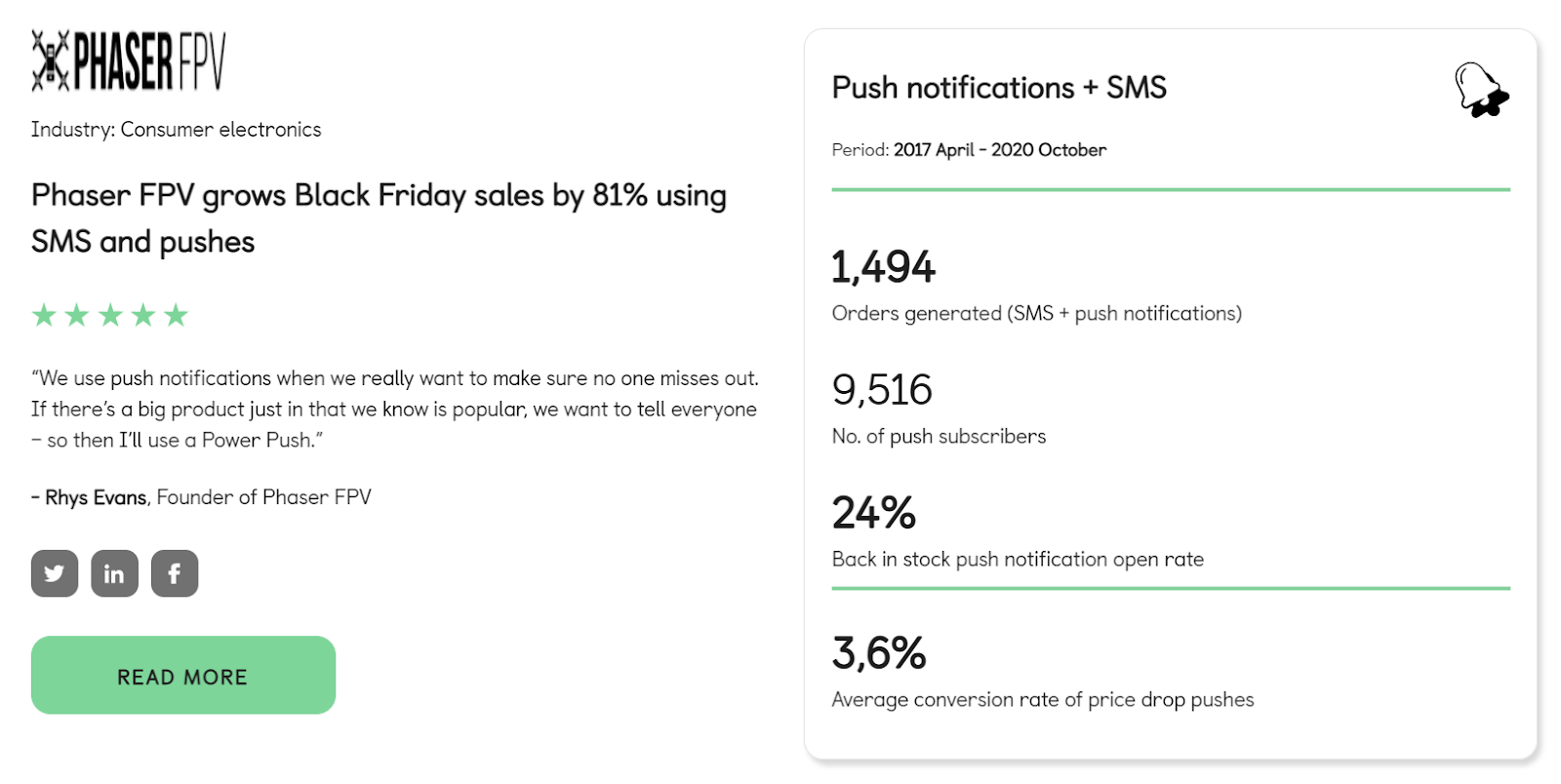 Phaser got 1494 orders from push notifications and SMS. On top of that, the company got over 9500 of push subscribers.
Best SMS Opt-In Practices
To ensure that your SMS marketing is both successful and in compliance with the law, make sure you follow these practices:
1. Get user's consent. Ensure that you only include those who expressed their consent by double SMS opt-in in your SMS marketing.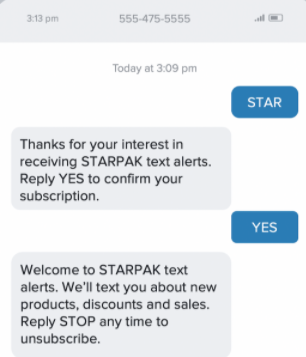 2. Be consistent with your SMS marketing. In this case, the keyword is balance. Make sure you are not spamming your consumers daily, but at the same time, decide how often you'd like to send the messages to your subscribers
3. Get a unique and easy-to-remember shortcode.
4. Send relevant and valuable messages. Delivering value to your customers is key. Therefore, put extra effort into creating high-value text messages.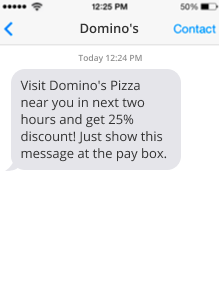 5. Use your company's keywords. Doing so will help you to deliver your message both faster and more effectively.
6. Make opt-out easy for your customers. Nobody likes feeling trapped; therefore, make sure that the users who want to cancel their SMS subscription can do so quickly and easily.
SMS Opt-In: The Bottom line
As we mentioned at the beginning, few things are as important today as data. Hence, you as a business and a team of marketers must handle it properly. To do so, make sure you are following the guidelines and legislation related to opt-ins. If you communicate with clients via SMS in Canada, and the US, learn the nuances in their laws.
The recent shift in T-mobile's approach towards SMS marketing only proves that both businesses and marketers are working on implementing stronger opt-in policies. While such change may sound as a sure way of losing clients, you don't have to see it that way. Instead, think about what you are gaining - more often than not, it's a loyal, engaged and overall more valuable audience.
To handle your Shopify store's SMS marketing, get a Firepush app. With it, the team of professionals will take care of your text messaging communication, and it will help you reach your business goals.
FAQ
Which apps help with SMS opt-in?
For successful SMS marketing, we highly recommend you use Firepush. It's an automated web push, email, and SMS marketing app that will help you achieve your business goals faster.
What is the law on "do not text"?
The laws on SMS marketing differ depending on the region. In this article, you can find basic information on Canada's and US legislation.
We have included Canada's Anti-Spam Legislation (CASL), CAN-SPAM Act, and Telephone Consumer Protection Act (The TCPA).
How do you opt-in a text message?
You would opt-in in a text message by replying to the company's text. The answer may differ depending on the company. However, more often than not, it's a variation of Yes, OK, Go, Yeah, etc.