Insights from Shopify Unite - Shopify POS investments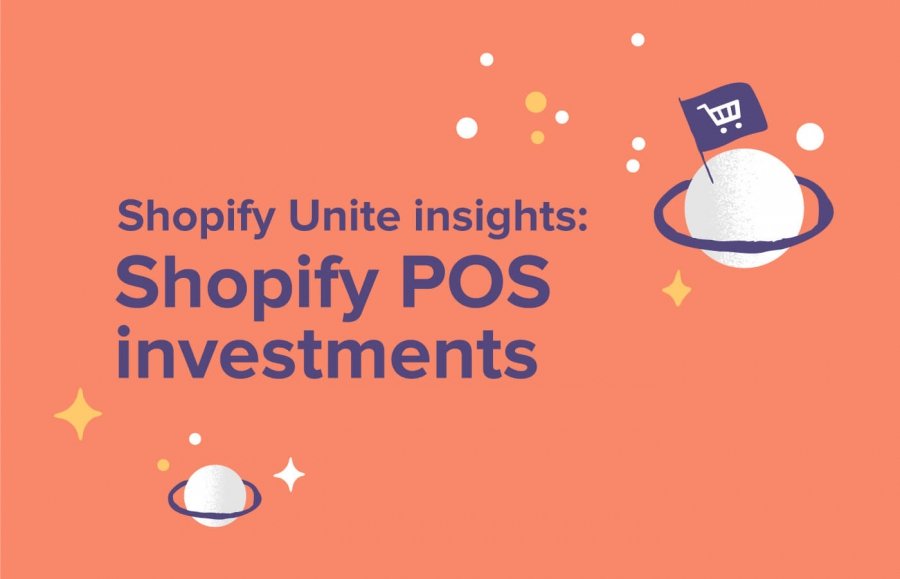 We attended the Shopify Unite conference (held in Toronto, June 18-20th) and have been busy posting some of the most exciting developments to come out of the event ever since we got back!
This next insight is all about the improvements being made to Shopify POS, a mobile-friendly application that allows merchants to sell products direct-to-consumer in store, at pop-ups, and at markets.
More than 100,000 merchants are using Shopify POS to power their stores in the last year alone. Shopify wants to better support these growing direct-to-consumer brands to help them improve the customer experience. This is how they'll do that:
Loyalty and promotions app extensions
As of now, merchants can benefit from POS cart app extensions that allow them to see loyalty and promotion information directly in the customer cart area. Both staff and customers can expect a faster, easier and generally more seamless checkout experience, due to the following:
Fewer clicks are needed to apply a discount, which in turn, reduces the time it will take from approx. 15 seconds down to around 5 seconds.
Loyalty/promo information will be immediately visible, so the need to navigate to another area of POS is eliminated.
From a customer's point of view, the seamless process should make them feel valued.
More opportunities for developers
The new Shopify POS cart app extensions opens up a world of opportunities for developers who are interested in building loyalty and promotion apps for use both in-store and online. And those existing developers with embedded POS apps will be given new functionality to help improve the user experience.
Shopify POS redesign
Another related development is that the Shopify POS has had a redesign from the ground up. The new POS features a cleaner design, compatibility with all current apps and provides developers with better accessibility.
Retail merchants will benefit from:
Seamless workflows
A faster checkout process
Faster refunds and exchanges
A simple interface for store staff with large tap areas
A combined back office that syncs customer data, orders and inventory
An app that scales to the size of the merchant's business.
All in all, these new developments to Shopify POS will go a long way in helping merchants to offer standout customer experiences, as well as providing many new possibilities for developers.
If you haven't already, do check out the other posts on our blog which detail the latest news from Shopify Unite. Let us know what you think about these insights - post your thoughts via our facebook page.