Shopify AR with video - Shopify Unite insights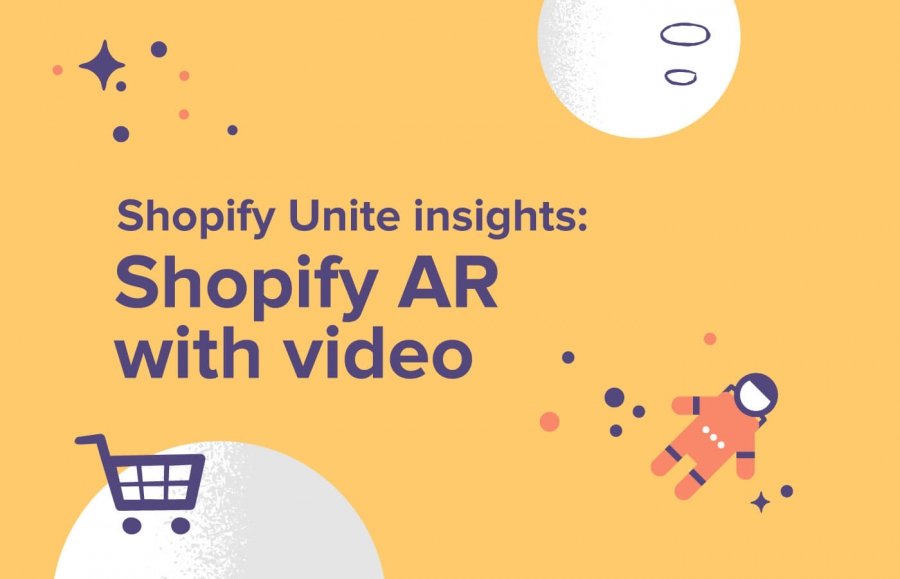 Following on from our last post which announced the Shopify Fulfillment Network as an exciting development to come out of Shopify Unite, here's another interesting insight for you! Later this year, Shopify will add a video and 3D update to the product section of the Shopify Admin, to complement their augmented reality (AR) tool.
What is Shopify AR?
Shopify AR allows potential buyers to view products interactively, giving them a better idea of size, scale and how they will look in the flesh.
Being able to interact with products in this way can dramatically improve conversation rates, hence why Shopify has decided to invest in more powerful product browsing experiences. Read more about how Shopify AR works.
The details of the update
Although the date hasn't yet been confirmed for this update, it's expected to be sometime later this year. The update will support video and 3D model assets for products. Merchants will be able to manage media through both the Shopify Admin API and storefront API.
Those merchants that use one of Shopify's basic themes will be able to display their media on their storefront using the Shopify video player and Shopify AR.
In addition to this update, there will be a new Shopify player for video and a new viewer for Shopify AR. This development also means additions to Liquid, the template language used in Shopify themes.
A new opportunity for developers
As well as the video and 3D update, Shopify will be introducing a new app extension for "editor applications" so that merchants can get more hands-on with their media assets. When this is launched, developers will have the opportunity to build image and video editing apps, or AR apps, to allow merchants to create and edit their media via Shopify Admin.
Shopify AR with video
This soon-to-be-launched update benefits developers, merchants, and of course customers, by helping to deliver a richer shopping experience that should lead to more conversions.
Watch this space for another post from us about the latest developments from Shopify Unite. Subscribe to our newsletter to make sure you don't miss it! You can also read more about: what was announced at Shopify Unite!