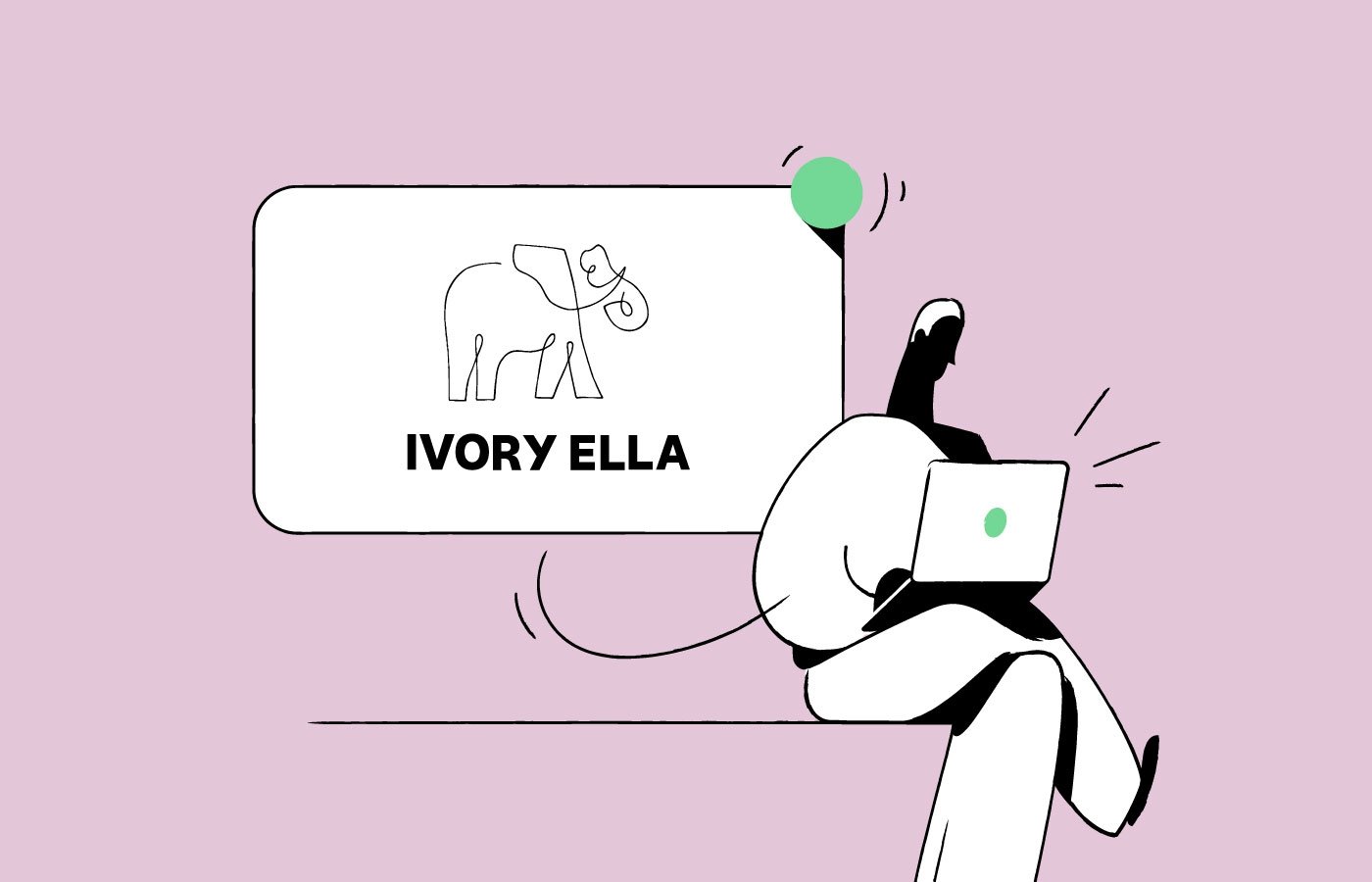 Ivory Ella's growth was built on social media. But when it wanted to boost revenue generation per customer by funneling them into lists, it ran into a big problem. Its young target audience were reluctant to subscribe to email marketing, and unresponsive when they did. So Ivory Ella turned to Firepush to see how push notifications could solve this problem. The result is a real Shopify success story - almost 170,000 subscribers and over $1 million in revenue. In this case study, we'll take a detailed look at Ivory Ella's push notification strategy and why it has been so successful
Ivory Ella's success story in numbers
Total revenue generated from Firepush push notifications: $1,152481
Total number of push subscribers: 196,402
Average total revenue generated per push subscriber: $6.1
Most popular push notification type used: Promo Push
Most successful push notification type by revenue generated per push: Abandoned cart
Conversion rate on abandoned cart pushes: 19%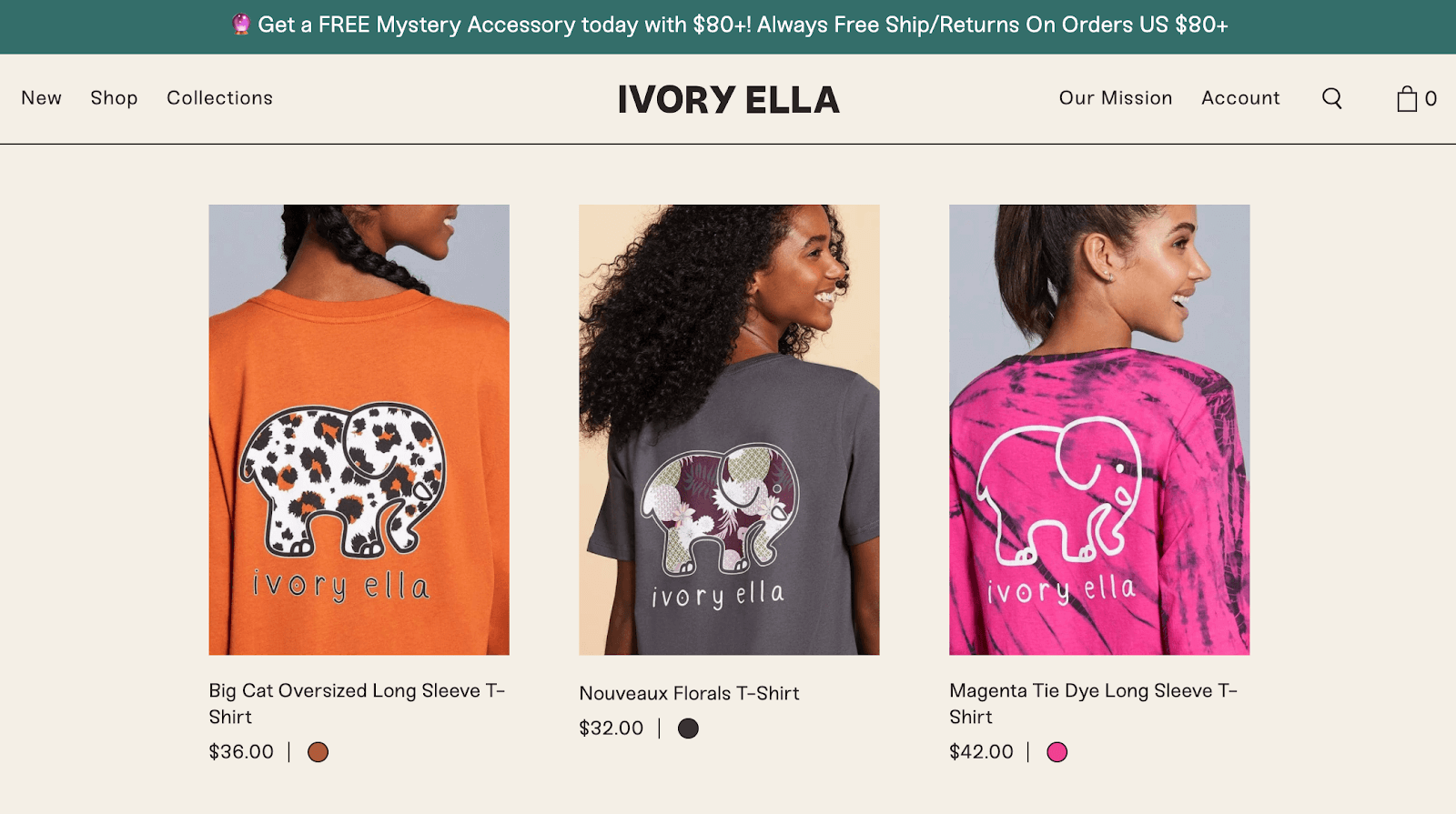 Firepush push notifications have brought in over $1 million in revenue for ethical fashion brand Ivory Ella
Introducing Ivory Ella: making a difference to the planet, one sale at a time
Ivory Ella was founded in 2015 by six young US entrepreneurs with a mission to build a sustainable and hip clothing brand that had a strong environmental message. With a minimum of 10% of all their profits going to Save the Elephants and other charities, the brand has so far managed to donate an incredible $1.7 millions dollars.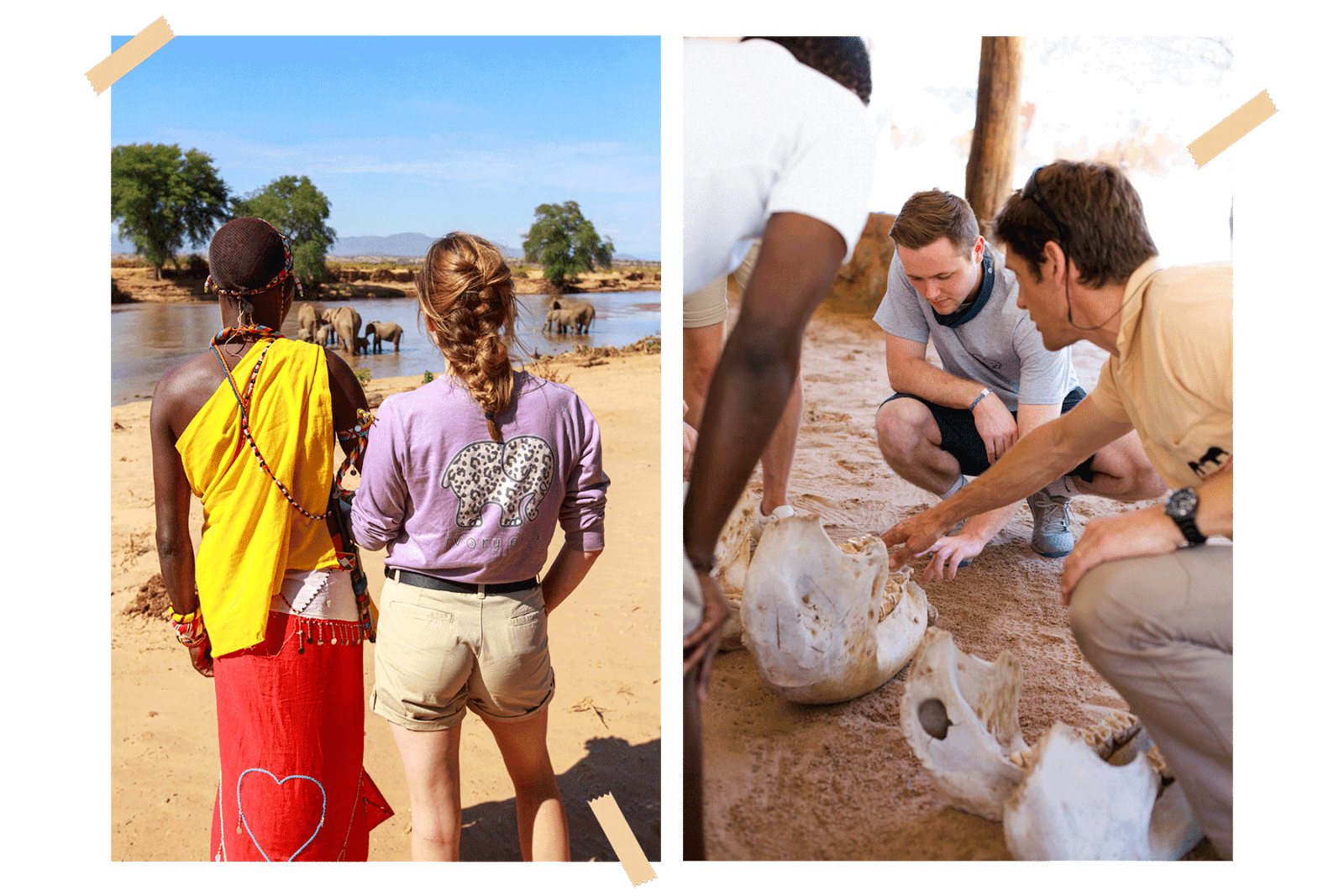 Ivory Ella believe in "Good clothes for a good cause," with much of the $1.7 million they have donated going to elephant conservation projects
Their mix of strong social message and stylish range of loungewear that includes t-shirts, hoodies, bags, accessories, and hats, has been a hit with their predominantly female Gen Z audience.
Before we take a detailed look at Ivory Ella's push notification strategy, let's take a brief step back to think about the main marketing challenge Ivory Ella faced - customer lifetime value - and why it's so important for fashion stores.
Why customer lifetime value is difficult for fashion Shopify stores and how push notifications can help
Once Shopify stores have passed the initial stage of their development, they are faced with a difficult decision. Do they continue growing by finding new customers, or by getting more value from the customers they already have?
Many chose the first option because this is what they are used to. They have ads set up and they know how to run awareness campaigns. But this approach has a number of drawbacks:
It gets more and more expensive to keep finding new customers;
Profitability can be hit by high ad spend;
The market for your products may be close to saturation, so finding new customers can be very difficult.
Why customer lifetime value is so important
Increasing lifetime value is a smart way to grow because it can be super affordable. And for some types of ecommerce stores, such as coffee subscription clubs, getting customers to return and make another purchase is pretty straightforward.
But for fashion and apparel stores, increasing lifetime value is not so easy. While customers definitely build affinity with certain brands, the reality is that purchases from fashion retailers are often one-offs. Fashion and apparel trends come and go, and what might be a must-have item one season can be an afterthought the following season or year.
But, however challenging, improving customer loyalty is a must. That's because the cost of attracting new customers vs retaining old ones can differ more than 5 times higher.
Using push notifications and other retargeting tools to increase loyalty
The solution for fashion Shopify stores is to build lasting relationships with customers. In terms of marketing, this means a switch from top-of-funnel messaging to consideration and conversion stage content. It also means an omnichannel approach is necessary – the channel that you first engaged a customer on may not be the most suitable for developing a further relationship with them. Adding more channels to your mix, such as push notifications and SMS, gives you a better chance of engaging with customers on a platform that suits them.
This is exactly the approach that Ivory Ella is following. And the results are just huge. In this case study we'll take a detailed look at Ivory Ella's strategy, and hear some expert tips from marketer Rachel Bulla.
Before we do that, let's have a quick look at the push notification strategy Ivory Ella is using so successfully.
A push notification strategy for fashion and apparel brands like Ivory Ella
If you're not familiar with push notifications, have a quick read through this guide to the basics of push notifications. Then here's a quick breakdown of the push notification strategy Ivory Ella has used to generate these impressive figures.
A welcome push notification to all new push subscribers
Power Pushes to raise awareness of limited edition products
Promo Pushes with countdown timers for deals and offers
Abandoned Cart push notifications to convert leads into sales
Push notifications fit into a broad remarketing mix that Ivory Ella use, which includes:
Dynamic product ads on Snapchat, Facebook, Instagram and other platforms
SMS marketing
Email newsletters
So, now we've got an overview of the strategy, it's time for an in depth look at Ivory Ella and how they successfully use push notifications.
Ivory Ella's big shift to remarketing and problems with email
Ivory Ella's use of Firepush all started when it became clear the brand needed to switch from engagement on social media to more structured remarketing based on its own subscriber lists.
Its early (and rapid) growth had come predominantly thanks to a high profile on social media. However, as Ivory Ella grew and remarketing became a bigger priority, the need to create customer lists increased, as Co-Founder Ryan Duranso explains. "My partners and I were very focused on social media but we knew it was extremely important to funnel customers into lists that we had control over."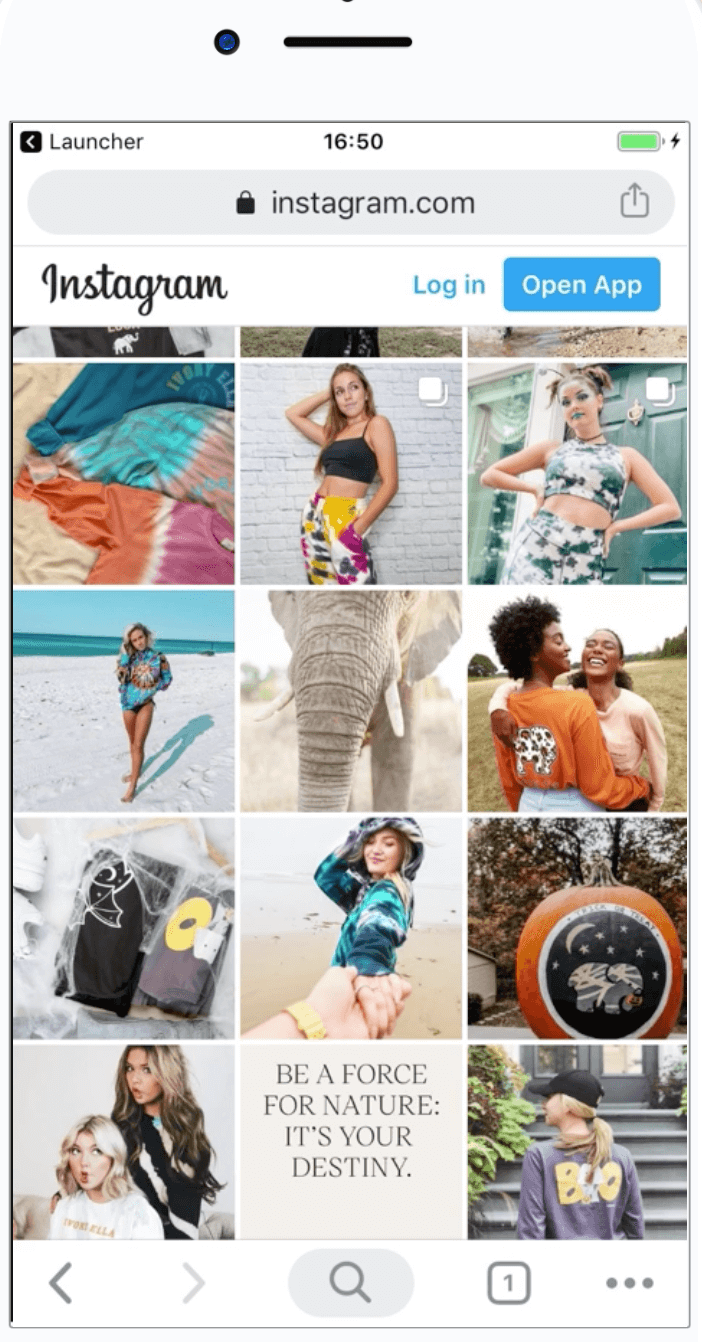 Ivory Ella has a very active audience on social media, but needed to build a more structured approach to audience engagement based on list building.
Doing this was not straightforward because of Ivory Ella's predominantly Gen Z customer base. "We were seeing that our young customers didn't respond as well to email as they did to push notifications and SMS," says Ryan.
Worse still, some of the channels Ivory Ella had built its success on in the early years were becoming less relevant for its audience. Rachel Bulla from Buckland Co., a growth strategy agency that partners with Ivory Ella, explains this problem succinctly: "Twitter was really important for Ivory Ella for the first few years. But Twitter is not so popular with this audience as it was even 2 years ago. And so they couldn't rely on some of the organic social awareness and upper funnel tactics as they had used in the past."
So Ivory Ella started looking for a solution.
Ivory Ella adds Firepush to its Shopify store
"While searching through the app store on Shopify I found Firepush, and we've been working with them ever since. Installing the app was breeze and the UI is very intuitive," Ryan explains.
Crucially, the Firepush team, and CEO Tom in particular, we on hand to offer advice and help Ivory Ella build their push notification strategy, as Ryan explains:
"I spoke with Tom, the CEO at Firepush, and his understanding and willingness to help us succeed was clear from the beginning. It was the biggest reason we've continued to remain loyal all this time."

Ivory Ella Co-Founder, Ryan Duranso
This was back in 2016. Since then, Ivory Ella's use of push notifications has helped it solve marketing challenges and generate some huge results in terms of revenue.
2 typical Shopify challenges Ivory Ella uses Firepush to fix - loyalty and demographics
Using push notifications has helped Ivory Ella to solve 2 critical issues with its marketing.
Speaking to two audiences at once
Firstly, there is the fact that it has to communicate to two different audiences at the same time. "We have multiple parallel audiences," says Rachel. "There's one that you're trying to keep excited about the brand, then there's one that you're actually trying to get to pull their credit card out. And often they are not aligned."

Ivory Ella has to engage the Gen Z females who wear their apparel, and the parents who make the purchases
Push notifications became a key part of Ivory Ella's retargeting strategy for engaging its mobile-oriented Gen Z audience, while email remained more effective with the moms and pops. This is a classic example of an omnichannel marketing approach, where being on multiple channels enables you to engage your audience more effectively (if you want to learn more about omnichannel marketing, take a look at this in depth omnichannel strategy for ecommerce stores).
Boosting customer loyalty through retargeting
Firepush has also helped to boost return sales and customer loyalty, an ongoing focus for Ivory Ella. "We are looking to increase lifetime value and awareness about the cause," points out Rachel. "Ultimately, the more profitable Ivory Ella is, the more they are able to donate, and so it's really important for Ivory Ella to have strong lifetime value for each customer because it makes them more profitable and they get to donate more."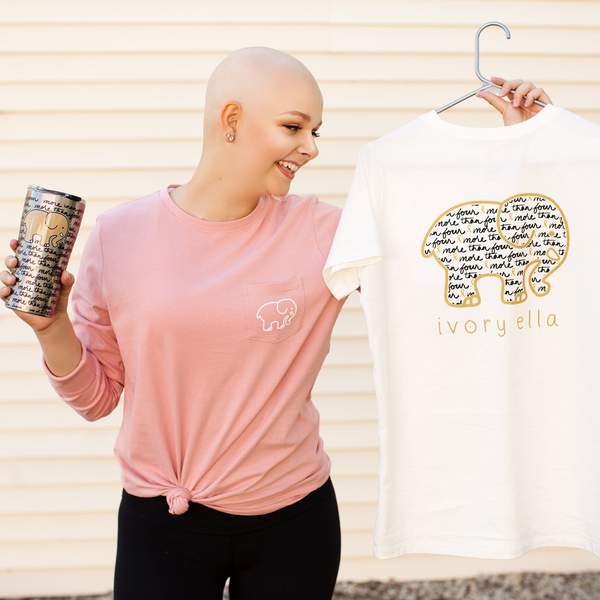 Better profitability means more money to donate to good causes like teenage cancer awareness
With its automations and campaigns that can be set up in 5 minutes, Firepush is perfect for turning one off shoppers into returning customers. And this is just what has happened with Ivory Ella.
Firepush helping to drive customer lifetime value
As this detailed guide to push notification marketing in 2020 explains, push notifications are great for engagement because they are effective on both mobile and desktop, a benefit that Ivory Ella has utilising to the full. "Firepush helps with lifetime value and also conversion rate. We use it for push notifications on desktop or Android," says Rachel.
"It's a nice way to remind people of a brand later on that they are aware of, and whose site they have visited. So I kind of look at Firepush as incremental revenue for each day."
The extra revenue that push notifications deliver can also help to improve return on ad spend, as Rachel demonstrates:
"If we have a day when I'm concerned that our budget is not going to be quite enough on the advertising side to make the number, I always do a Firepush notification. I look at it as incremental revenue that we might not have gotten otherwise."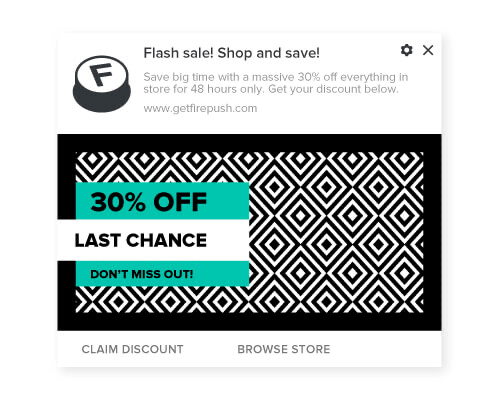 Ivory Ella use bulk push notifications like this one to re-engage customers and add incremental revenue
Firepush helps Ivory Ella to ensure it has a steady stream of sales, which is so important for consistent growth. If one channel is underperforming, push notifications are an instant solution that can quickly boost order volume.
Most importantly, these sales are coming from existing leads and customers, so Ivory Ella are saving on ad spend. This is why improving customer lifetime value is so important.
Ivory Ella's push notification strategy with Firepush
Ivory Ella use 4 different types of push notification in their strategY:
A welcome push notification to all new push subscribers
Power Pushes to raise awareness of limited edition products
Promo Pushes with countdown timers for deals and offers
Abandoned Cart push notifications to convert leads into sales
As this data shows, all of these message types are making an important contribution to Ivory Ella's +$1 million revenue from push notifications.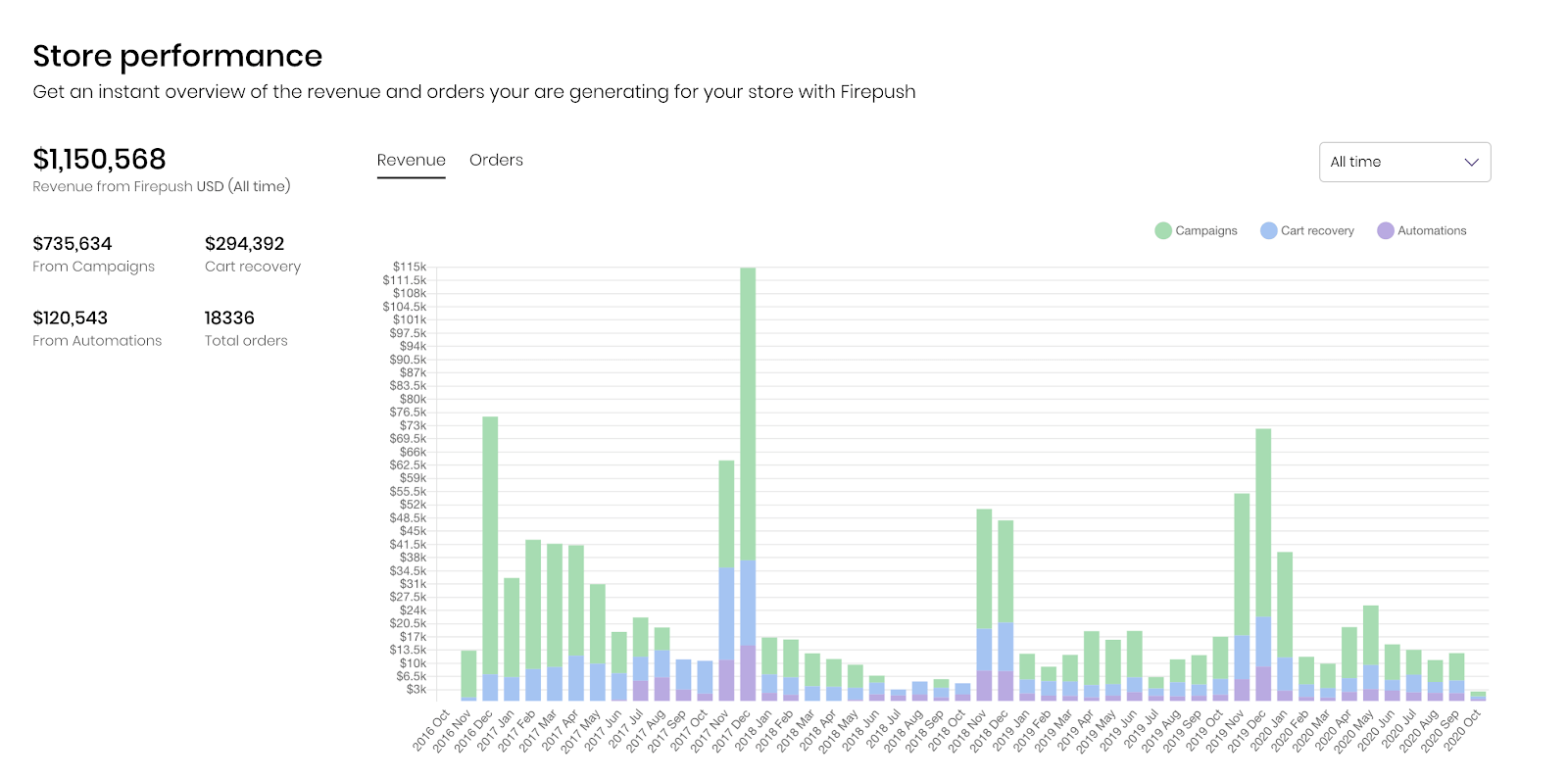 Abandoned Cart push notifications (shown in blue) are consistently effective at converting sales
Welcome messages (shown in purple) also provide a healthy regular flow of revenue, helping to close those first sales.
Campaigns using either promo pushes with countdowns or power pushes (shown in green) account for the highest amount of revenue.
As Rachel explains, it's a mix that is proving highly effective. "We do a lot of welcome pushes for subscribers. We do Power Pushes and promotion pushes. We started going exclusively to Power Pushes though because they were giving us better returns," explains Rachel.
Indeed, power pushes account for the largest proportion of the revenue generated from push notifications. "Ivory Ella release a lot of limited edition items, like a Valentine's Day T-shirt for example," explains Rachel. "They're great gifts to give to a daughter, granddaughter, or even a boyfriend to his girlfriend. So we will use a Power Push to let people know about those."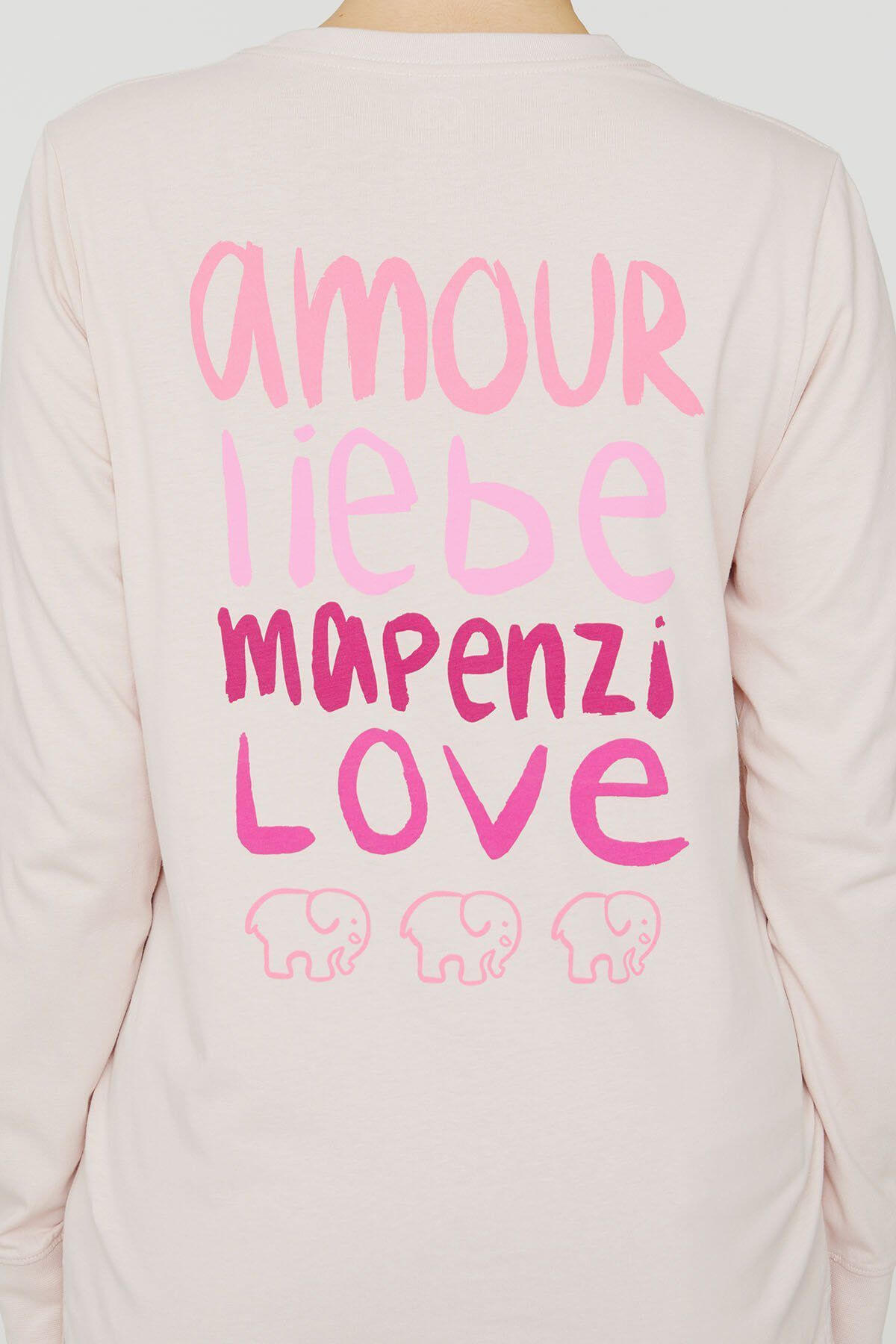 Ivory Ella use push notifications to boost awareness of limited edition items, like this Valentine's Day T.
"We also have abandoned cart push notifications set up. We have also tried the countdown setting with promo before and it's worked well."
The headline result - over $1 million in revenue from push notifications
The headline figures of Ivory Ella's use of push notifications are impressive. In fact, co-founder Ryan Duranso would go so far as to say Firepush has played an important role in Ivory Ella's overall sales growth.
"Having generated over $1m in sales through Firepush, it has made an important contribution to our growth and most importantly, to customer retention over the years."

Ivory Ella Co-Founder, Ryan Duranso
Ivory Ella's push notification results in detail and how their strategy delivered it
$1,152,481 in revenue has been generated for Ivory Ella by Firepush push notifications. This has come from 196,402 subscribers. This means Ivory Ella have generated over $6 in revenue for every push subscriber they have, with roughly one order placed for every 10 subscribers.
In terms of their goal of increasing customer lifetime value, these figures are very encouraging. Let's take a look at the specific push notification types and how each one has performed.
Welcome pushes achieve high engagement
Welcome messages are sent to new push notification subscribers. These pushes are aimed at building a relationship with the new subscriber, and potentially driving a sale as well. The key metric for a successful welcome message is engagement – you want users to open these messages and discover more about your store and your values.

Ivory Ella successfully engages its new subscribers, with 6.5% clicking through on Welcome Pushes. What's more, these messages have driven first sales, resulting in nearly 2,000 orders and generating over $120,000 in revenue.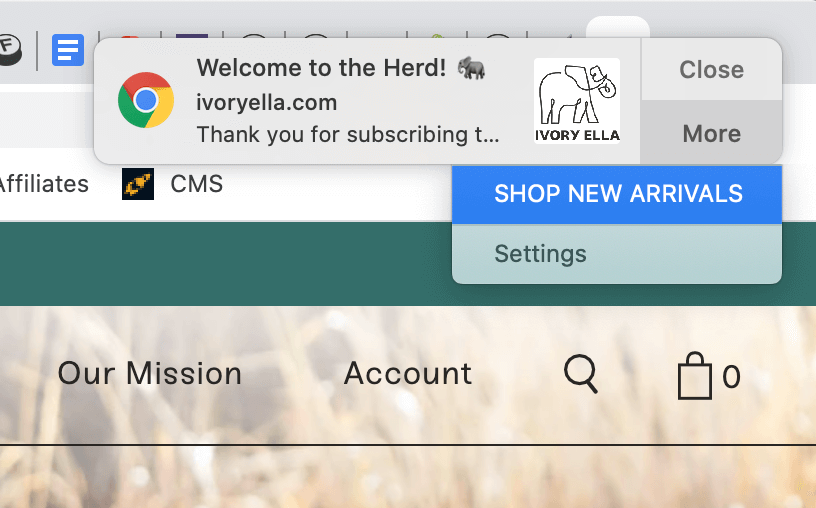 Ivory Ella's welcome messages include a friendly and on brand message - "Welcome to the herd!" - along with an invitation to explore their latest products.
Power Pushes and Promo Pushes driving huge order volume
As Rachel explained, Ivory Ella mainly uses Power Pushes and Promo Pushes to raise awareness of deals and limited edition inventory. On the advice of Firepush's CEO Tom, they have switched more to Power Pushes in recent months. These pushes include a high quality image of a specific product, so they are ideally suited to the limited edition campaigns Ivory Ella run.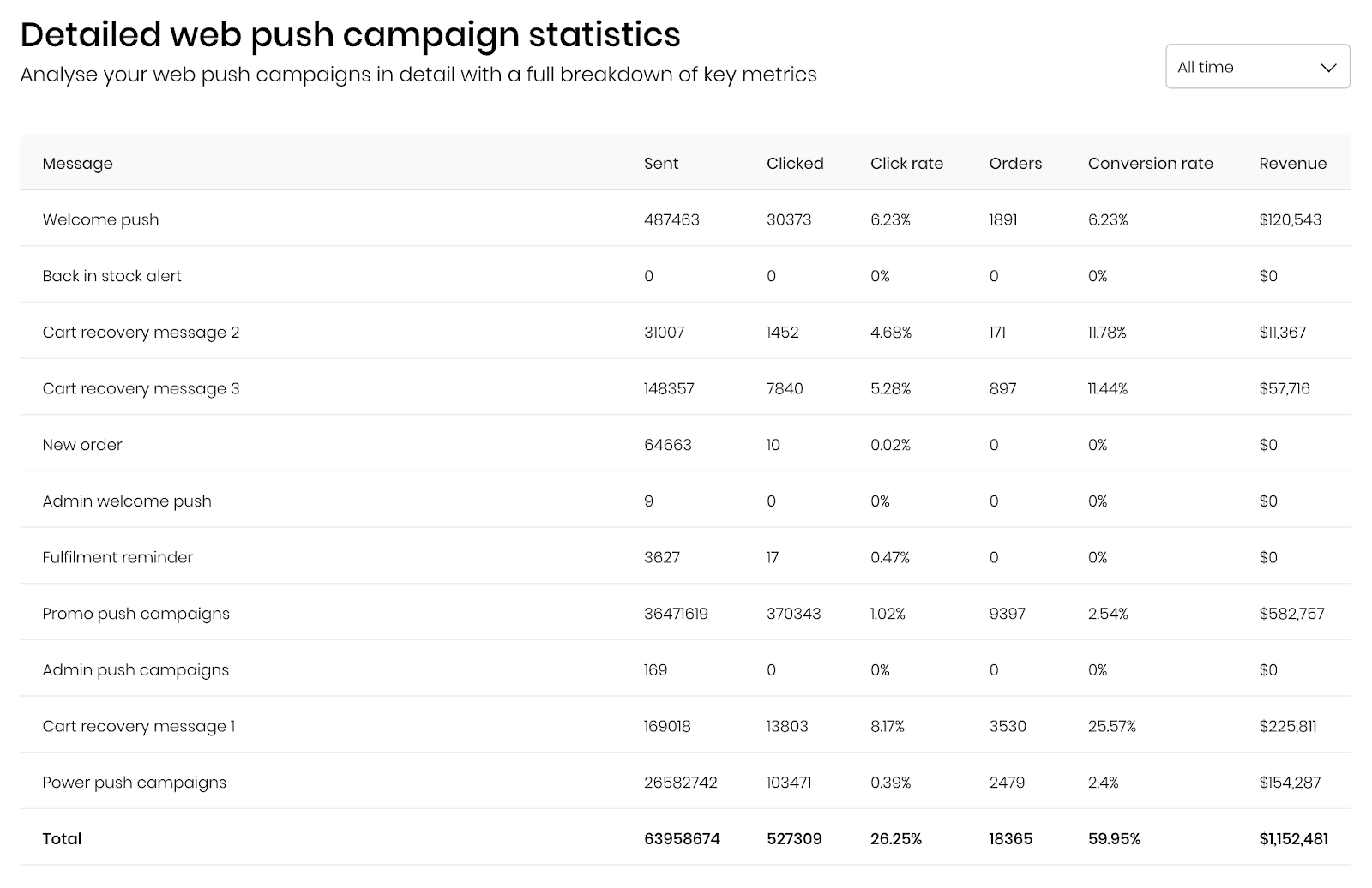 So far, Power and Promo Pushes have secured 11,876 orders, bringing in revenue of $734,044. This means they account for 63.6% of all the revenue Ivory Ella generates using push notifications.
These are huge figures, especially given Rachel's comments these pushes are often used to bring in sales they "might not have gotten otherwise." In other words, Ivory Ella might have left almost three quarters of a million dollars in revenue on the table without these push notifications.
If you're running sales, offering discount codes in your Power and Promo pushes can be highly effective. This step-by-step guide to creating and sharing Shopify discount codes shows how it is done.
Abandoned cart pushes offer very strong ROI
While Power and Promo Pushes are doing the heavy lifting for Ivory Ella in terms of driving orders, Abandoned Cart pushes are offering very strong ROI and capturing sales that might otherwise have been lost.
If a push subscriber adds an item to their cart but then does not complete the sale, they receive a push notification nudging them to purchase the item.

Abandoned cart messages offer the highest conversion rate of any push notification type sent by Ivory Ella
In total, abandoned cart pushes have brought in $294,894 in additional revenue. This revenue has come from just 348,382 pushes sent, which means these are highly cost effective pushes to use. On average, Ivory Ella generates 84 cents on every abandoned cart push notification it sends.
The click through rate on the first abandoned cart push notification sent is over 8%, while the conversion rate of those who click on these messages is a massive 25.5%. This shows that customers are happy to engage with these pushes, and they are an effective way to convert customers.
Accounting for over 25% of all revenue from push notifications, abandoned cart messages are a key element of Ivory Ella's strategy. You can learn more about abandoned cart strategy with this detailed analysis of how Shopify Plus stores use abandoned cart messages to drive revenue.
Over $28,000 in additional revenue over Black Friday 2019
We've taken a look at the individual message types Ivory Ella uses. One final element of its strategy that is worth exploring is how it uses push notifications over the all important Black Friday weekend. In total, push notifications contributed $28,169 to Ivory Ella's Black Friday income.
The store ran a wide variety of campaigns throughout the BFCM weekend: "There were flash sales, new items, gift bundles, gifts with purchases, site wide sales," Rachel explains. And Ivory Ella used a mix of push notifications to promote these deals:
Promo Pushes for each new deal
Power Pushes for new items
An abandoned cart flow with 2 messages
A welcome flow for new subscribers
The Promo and Power Pushes brought in the bulk of the revenue, accounting for over $20,000 in sales over the weekend, while abandoned cart pushes drove more than $5,000 in revenue over the course of the weekend.
Push notifications should be part of any effective Black Friday marketing strategy. To get all the info you need on timing and content for your Black Friday abandoned cart pushes, check out this detailed guide to abandoned cart marketing during Black Friday.
Bonus: Top push notification tips from experienced marketer Rachel Bulla
We've seen Ivory Ella's super strategy, and how effective it has been for them. To finish up, we wanted to share a few of Rachel's top tips on using push notifications. You can use these tips to maximise the impact and effectiveness of your push notification messages.
Rachel Bulla from Buckland Co. has been a key figure in implementing and executing Ivory Ella's push notification strategy. She has extensive experience in ecommerce marketing, having helped Burton Snowboards migrate to a full ecommerce platform and worked in digital marketing for the automotive industry for several years.
And Rachel shared some of her top tips on push notification marketing with us:
Push notification tip 1
Don't overthink your pushes: "We see pushes as driving incremental value that we wouldn't have got otherwise. You can set them up in 5 minutes. So our approach is not to over think them – use visuals from an email campaign combined with short, clear copy."
Push notification tip 2
Use Canva for quick resizing: "Using Canva, we can make last minute assets for a Power Push in under 5 minutes. We take the creative we used for an email campaign and can very quickly resize it
Push notification tip 3
Pushes with a cause or message work best: "This is somewhat specific to Ivory Ella, but pushes related to a cause people care about perform really well. Recently we had messages related to a campaign with all proceeds going to help the wildlife in Australia during the bush fires, and the engagement was huge."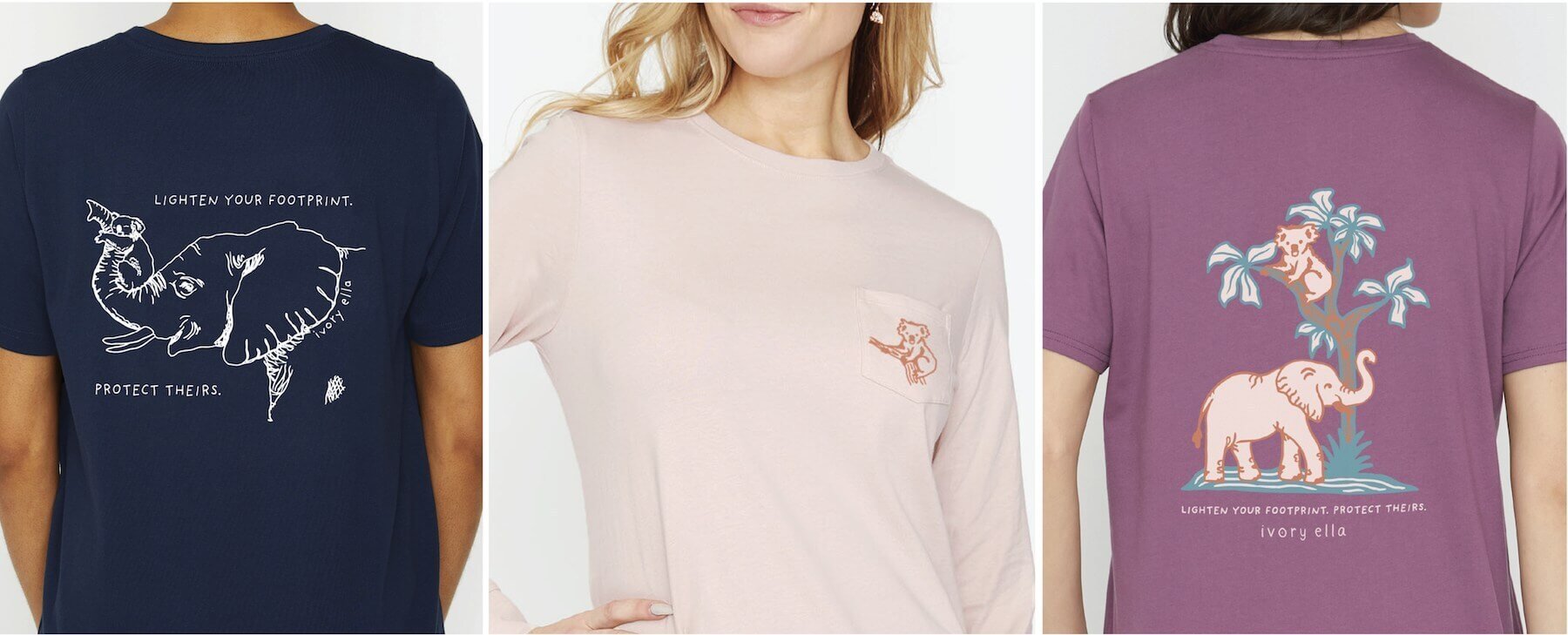 According to Rachel, pushes related to a specific cause like Australian wildlife rescue perform the best
Book your free consultation with Tom from Firepush for insights and tips on using push notifications
Book my demo