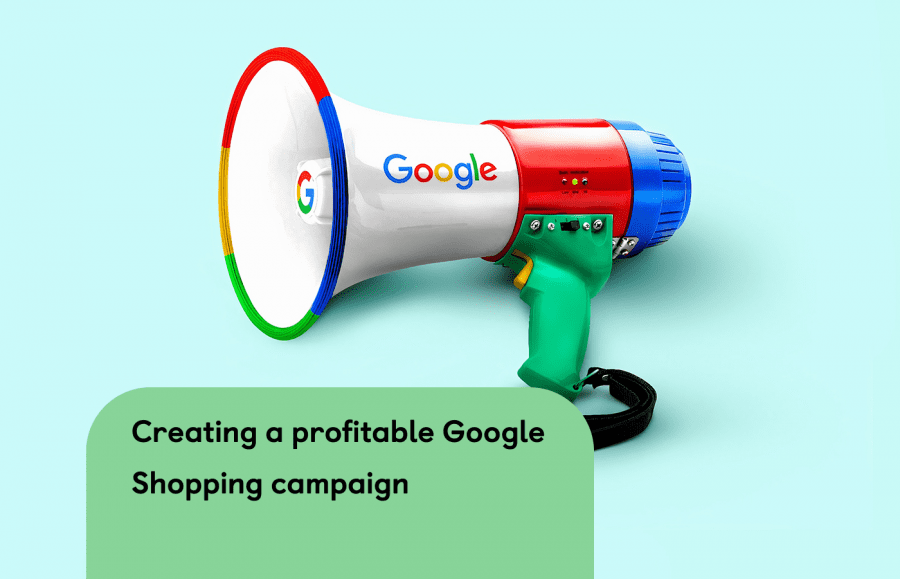 The COVID-19 situation is rapidly changing. Movie theatres, shops, and restaurants are shutting down everywhere, while office workers face newer challenges of working from their homes. But because of the store closures and lockdown regimes, people are now turning to mobile and online shopping for their daily necessities, groceries, and others.
A recent survey showed that a double-digit share of online shoppers was purchasing more online because of the pandemic and many of them were doing it for the first time. So, during the pandemic, it is best to take your business online! If you are someone looking to set up a shopify store with local delivery, we have some good guides here.
Google Shopping ads are the best platform for expanding your business and it is now free in many countries including the US! Read on to find out more about Google Shopping, and how it can save your business during this pandemic!
What are Google Shopping Ads?
These are product-based ads that come up during searches for products across Google. It is a very efficient marketing channel because it matches specific searches with clickable ads at the top of the search results.
Advantages of Google Shopping Ads
Here are a few benefits that may persuade you to take your business online:
1. Management and Optimization is easier
Usually, choosing the right keywords for a campaign is really tough but this is not important in Google Shopping Ads. It uses the data from the product feed to choose which ads to display without depending on keywords. Product attributes are used in order to match the product to the user queries and because of this, optimization and management of ads are very easy.
2. Higher Return On Ad Spend (ROAS)
Shopping ads is one of the best forms of Google Marketing because these have a better performance when compared to the normal plain search ads. When optimizing shopping ads, it can result in lower CPCs and when this is combined with better conversion and a broader reach, your ROAS becomes optimal.
3. Better Reporting and Data
The various reporting tools and competitive data offered by Google can help you know the performance of each of your product's ads. It lets you see how many clicks a product has gotten so far, filter product views, and also allows you to share your data to look for better expansion opportunities and assess the competitive environment.
4. Helps Attract Highly-Targeted Traffic
The main purpose of shopping ads is to target users that are looking for the products your company sells online and delivers to that location. Shoppers will mostly look for the product online if they really intend to buy it. When this intention is combined with ads containing high-quality images and the necessary information, it can help the customer make a better-informed decision.
5. Wider Reach of Potential Customers
When a user looks for a product you sell, they will see many of your ads. When Google does this in every single search, your online presence becomes automatically broader.
Google Shopping Ads Types
It is important to know all the types of Shopping Ads on Google- their costs, placement, and specifications:
1. Product Shopping Ads
Product Shopping Ads uses the product data already present in the Merchant Centre account. These ads can be enhanced with the following ideas:
Use product ratings in ads to enhance the trust in your products and brand. A 5-star rating system is usually used in product reviews along with the number of people that gave the review. Also, note that you can show ratings only when the product has gotten at least three customer ratings.
You could make use of the Customer Reviews service offered by Google in order to get feedback from shoppers. This can be in the form of a post-checkout page survey. This feedback can be used towards the rating eligibility.
You can use Merchant Promotions if you live in France, Australia, India, Germany, the US, and the UK.
Just like all the other PPC options on Google, this type of shopping ads is charged using the cost-per-click model.
If you wish to use Shopping campaigns, you will need to create a Google Ads and Merchant Centre account, and finally, link them. Moreover, you will have to make sure all the ads meet the requirements given in the Shopping Policies.
2. Local Catalog Ads (LCAs)
Local Catalog Ads (LCAs) are perfect for selling online and offline. This is because; LCA uses the product feed data to highlight products that are store-specific, along with prices and information to increase foot traffic to your stores.
LCA is kept in the Google Display Network and is made to be very visual. LCAs are present in almost all countries that have active local inventory ads. These ads are charged using the Cost-per-engagement and are counted according to the browser scrolling and clicking on the ads.
3. Showcase Shopping Ads
This type of Google ads presents groups of relevant products that people can go through before finding the right product to click on.
For example, when a user searches for "swim shorts", Showcase Shopping ads will present a collection of relevant products. Users can then expand the ad to see the listings.
Unlike other types of shopping ads, these are charged on a cost-per-engagement (CPE) basis, which means that the user has to expand and stay on the ad for more than 10 seconds. However, Google Shopping Showcase ads are present only in specific countries.
4. Smart Shopping Campaigns
Smart Shopping campaign is a type of shopping ad that combines display remarketing and Product Shopping campaigns. With this type, you can expand your reach and maximize conversions. This will help you show different ads on the Google network and after testing images and test variations to see which ad performs the best, Google selects the ad.
5. TrueView for Shopping (YouTube)
TrueView makes use of the product data to create Shopping cards that usually appear on the video ads. In Google Ads, these are made by going to the 'Product & brand consideration'.
How to come up with a Google Shopping Campaign that is Profitable?
1. Make sure you upload high-quality Product Listing and Photos
Create a strong Shopping campaign by uploading good google product feeds, since Google uses this data. When picking a photo, make sure it follows the guidelines given by Google. For example, the photo of the product should not have logos, watermarks, or borders and should not contain more than one picture of the product. There should not be any patterned, multicolored, or dark backgrounds either.
When uploading a photo, make sure it only features the product you are selling and it should take only around 80% of the total space of the picture. The picture must be clear with a white, grey, or a light background.
2. Check if your company meets all the Policies and requirements for Shopping ads on Google
The company must meet the policies and requirements that are found in Google Shopping Ads. You can find these regulations and rules in the Policies section and read them thoroughly before the campaign goes live.
3. Create a Google Merchant Centre Account
You must next create the Google Merchant Centre Account since this can help make feeds that are well-optimized. How successful your campaign becomes will depend on this and, with this, the campaigns can be managed online.
4. Optimize your Product Feeds
It is important to optimize the Product Feeds because Google may reject them. There are various parameters in the Shopping Feed that you may not be using already. In such cases, using the feed, you can skip a few products that do not have most of those parameters. By optimizing the product feed, you can get the result you were looking for./>
In the Google Shopping guide, there is a section that could help you with this if you are planning on optimizing the feed on your own.
5. Link the Google Ads and Merchant Centre Account
Linking the Merchant Centre and Google Ads accounts is required to access the feeds for the campaigns. Select the Merchant Toolbox and look for the "Linked Accounts" to do this. In the "Google Ads" tab, you can link the Ads account.
6. Google Shopping Campaign Settings
1. Country of Sale
The first step is to include the countries in which you are planning on selling and shipping the products. However, note that once the Shopping Campaign on Google is created, you cannot edit this campaign setting.
2. Inventory Filter
To create a successful campaign, segmentation is an important element. Creating a shopping campaign that has all the information of products would not be enough if you want the product to get the most sales in a set budget.
Google usually finds relevant products for searches using the data from the Merchant Centre Feed, and the inventory filter should be made to work around this. Using the inventory filter, you can filter how many products should be used in the campaigns. The inventory filter can be edited after making the campaign.
3. Daily Budget
Google allows you to set a limit on the amount you are willing to spend each day for a campaign. Once this threshold is crossed, Google will not show that ad for the rest of the day. You can set a small daily budget in the beginning and then optimize the campaign later based on the performance.
4. Bidding
At the campaign level, you can choose the bidding type you want to use. You can either go for the CPC Bidding strategy that lets you set your own maximum CPC or the Automatic Smart bidding strategy that includes target CPA, maximize clicks, and many more.
5. Networks and Devices
Google's search partners, Google Discovery, Google Discover, YouTube, and search network are shown by the Shopping campaigns on the Display network. Using the "any networks" box, the network placements can be limited. The same thing can be done for devices.
6. Campaign Priority
Campaign priority can be used to know which campaign requires the most and the least spending. It makes sure there is no overlap and helps you choose accordingly. The three priority options that you can choose are high, medium, and low.
7. Location and Local Inventory Ads
The last part is to include the locations and the local inventory ads. Local inventory ads are used to show offline ads and it allows you to include, in your shopping campaign, products that are sold in local stores. Locations are usually used to set a limit on the locations you want the ads to be shown.
7. Success! Your Shopping Ads on Google are live now!
You have successfully completed creating a profitable Google campaign! You can officially start selling your products online!
Optimizing The Google Shopping Ads
After you have completed creating your first Google Shopping ad, you may not find it to be performing as well as you thought it would. You will be able to check where the trouble is by looking at your data and then pick the right strategy. Here is what you can do if you are experiencing any of these three scenarios:
1. Products with Low conversions, High Clicks
The good news here is that Google is matching relevant searches with your products, and potential customers are selecting your product ads. But the problem might be that those customers are not buying the product. Though your products are relevant and your bids are correct, you are not able to convert the online traffic into sales. Here are three ways to fix it:
You should start considering looking at your competitors' products and analyze their pages. You could look for things like the implementation of reviews, shipping promotions, product page layout, product images, pricing, and other things you find important.
If you have not included negative keywords, then it is time to start adding some. This way, you can lower the bids slightly and improve your conversion chances.
Review the product feed and check if you have included information that may look misleading. This way, you can manage expectations before buyers click on the ads.
2. Products with Low Clicks, High Impressions
In this scenario, people seeing your ads are not clicking on it even though Google finds the products and the search queries relevantly. This could be happening because of these two reasons:
One big reason why nobody is clicking on the ads could be the price. If the same products are sold for a lesser price by your competitors, then people will be discouraged to click on your ads.
Low-quality product images could also be a reason. If your competitors have more appealing images, then potential customers will click on their ads.
We have some ultimate guides for Shopify stores with high traffic but low sales. In that post, we aim to give you a clear & practical guide to what might be causing your "high traffic, low sales" problem. And for each possible cause, we'll suggest some practical strategies that you can start implementing straightaway.
3. Products with no Impressions
If your products are not getting any impressions and they have not been rejected, then it must be because your bids are way too low. In order to fix this, you can increase the bids in increments until the scenario improves.
Conclusion
With these ideas, you can come up with a profitable Google Shopping campaign and take your business online! Find the perfect formula for your business by trying out different combinations of content, images, and settings!
Additional resources
Guest Post by AdNabu
AdNabu helps improve sales in Google Ads for eCommerce companies. If you are running the search, Google shopping, or display campaigns in Google Ads, This software will be able to increase your sales.