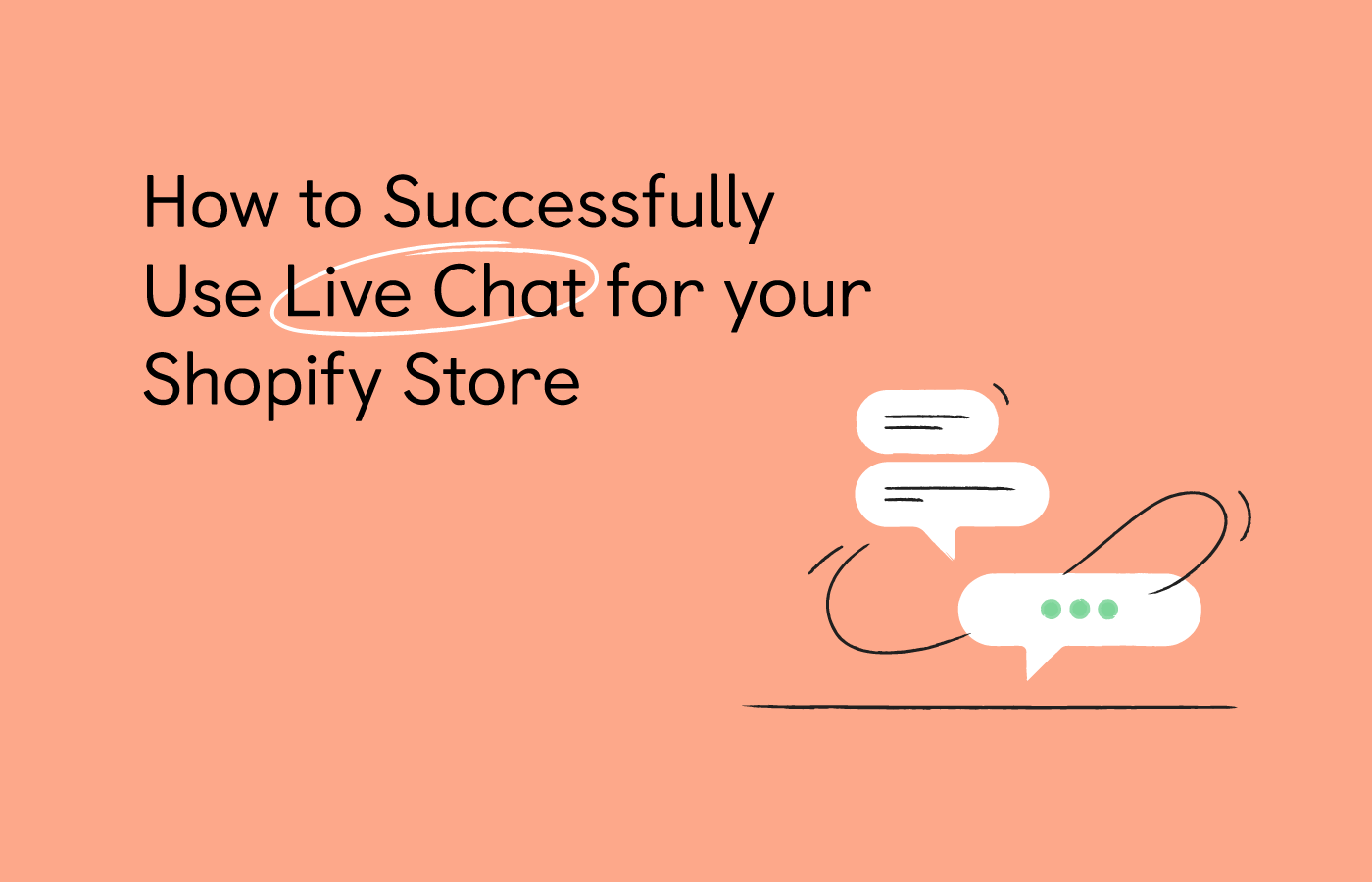 According to research, the conversion rate for e-commerce stores is not more than 1%-2%. That means only 1 or 2 out of 100 visitors actually buy something from your ecommerce store. Now just imagine having a brick-and-mortar store where you are only able to sell stuff to one or two customers out of 100.
It must be quite discouraging, isn't it?
But—
Ecommerce store owners are fortunate in the sense that they can benefit from hundreds of thousands of available conversion rate optimization tools that can help them skyrocket their conversions in real-time. One of those tools is ecommerce live chat, which, if done right, can significantly improve your store's conversion rates.
In this guide:
Also, consider these articles for more ecommerce-related tips:
Get FREE consultations to find the right marketing strategy for you
Book my demo
What is Ecommerce Live Chat?
Ecommerce live chat is a system that enables an online store owner to maintain effective communication with their buyers. The system works pretty much the same as a real-life buying experience.
Let's suppose your mobile charger broke right now. You go to any nearby mobile repair and accessories shop to look for a charger. The salesman or a person behind a counter will ask a few relevant questions, such as the brand and model number of your phone, and will handover the right charger for your device.
The same happens with ecommerce live chat. A customer virtually enters your store, and your help desk or live chat support answers questions to help the buyer find the most suitable thing.
Ecommerce Live Chat: Benefits
Did you know live chat has the highest satisfaction score?
Your online store probably has a phone number or an email address listed on your website. But the fact is customers don't bother to use these channels to get their questions answered. Customers have many questions, and they want answers 'RIGHT AWAY'. With ecommerce live chat support, you can clear your customer's doubts without any delay. When they get their doubts cleared instantly, they're more likely to invest their hard-earned money in your products and services.
1. Help Buyers Make Quick Purchase Decisions
One of the biggest reasons why people prefer brick-and-mortar stores over online stores is that they offer instant customer service. Whether you have questions about the right shade of cosmetics or you're not sure about the clothing size, you can ask questions on the spot and make a decision. With a live chat feature available on your website, you can offer the same customer experience. Your store visitors will get answers to their questions right away and it won't take them much time to make a buying decision.
2. Talk with Multiple Customers at a Time
The biggest perk of using the live chat support system is that it allows your agent to talk with multiple customers at a time. Salespersons in brick-and-mortar stores, however, cannot follow this practice as they can only talk to one person at a time.
3. Personalize Customer Service
E-commerce live chat enables you to track the record of your customers and their buying preferences using pre-chat surveys, reports, and after-hours forms. With this information at hand, your agents can offer a personalized shopping experience to your buyers.
4. Add Numerous Integrations to Improve Workflows
With integrations, you can easily integrate the live chat feature with your CRM. By doing so will help you collect your buyer's information without any additional effort.
5. Boost Conversions and Efficiency
When customers get quick responses to their questions, it will become easier for them to make a quick buying decision. In addition, the live chat feature also enhances an average order value.
6. Helps in Knowing Customer Buying Behavior
As mentioned above, there are many tools that you can integrate with your live chat feature to know your customer better. Knowing your customers is one of the ways you can deliver a personalized experience to your buyers.
How to Successfully Use Live Chat for Your Ecommerce Store?
Although live chat is one of the best marketing tools available so far, it can ruin your business's reputation if done incorrectly.
Here are a few things you should do to get the most of the live chat feature.
Do Not Ask for Personal Details
When you visit a brick and mortar store and ask a question, do they ask you to provide your name, address, email ID, etc.?
You don't need personal credentials when you're selling online. If a customer clicks the 'Live Chat' option, your job is to provide the best possible feedback that can make your customer's overall journey smooth and stress-free.
Make the Live Chat Button Visible
No matter how impeccable your ecommerce live chat support is, all of your efforts will go down the drain if it is not accessible to your website visitors.
Many websites include the live chat button on specific pages or at spots where the tab isn't visible to the visitors.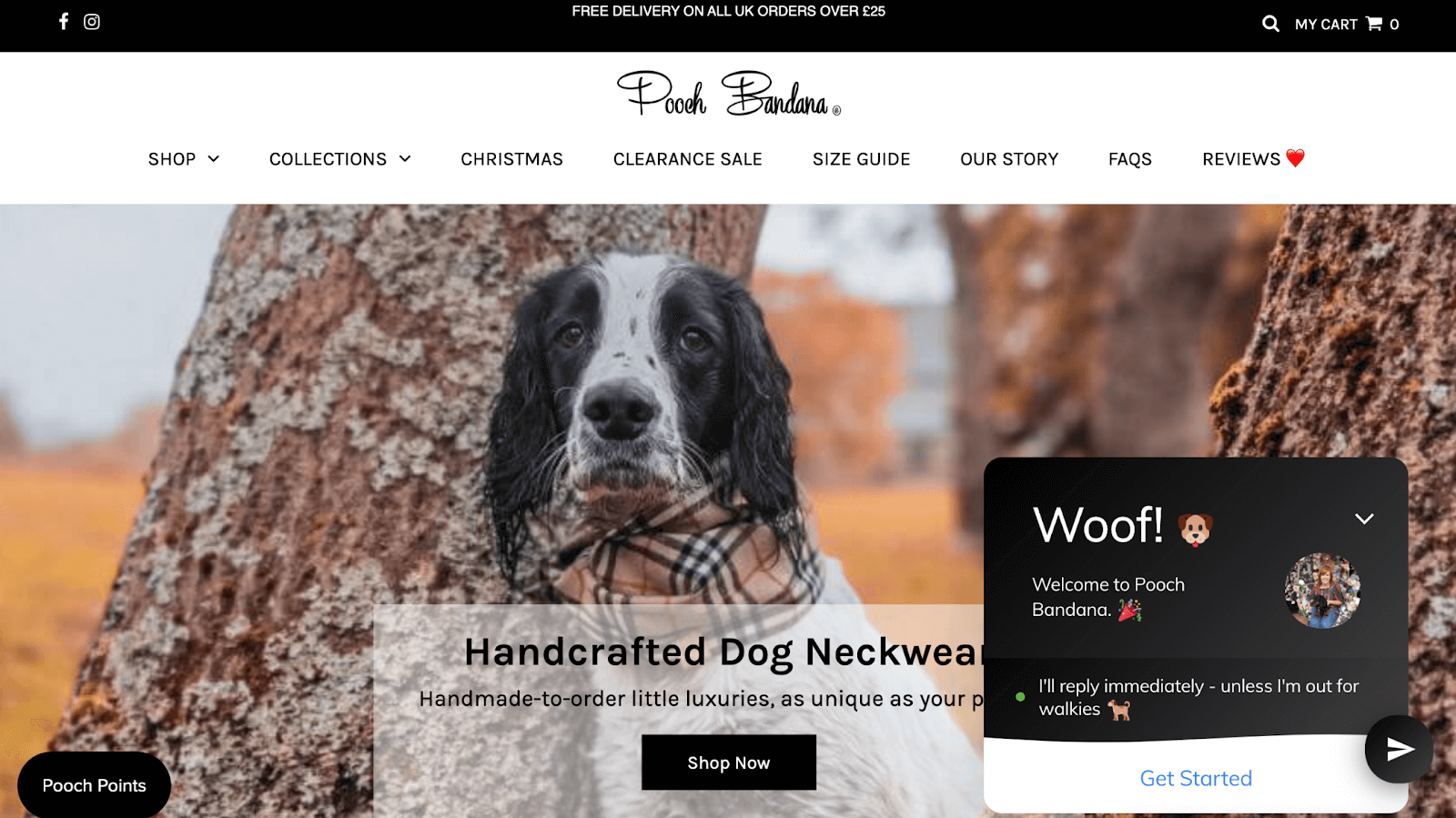 Do not stick to the traditional ways of showing the live chat buttons on your website. While adding a tab on top of your homepage and sidebar is a good practice, you must consider adding this tab to all of your website pages.
Add a Chat Button to Your Store
There are two ways you can add a chat button to your website. You can either add your own custom button or can also use a button from a pre-made gallery. Do not add a button that is too big in size. Simply copy/paste the code after uploading a chat button, and publish the final changes.
The button placement is crucial as it will provide your website visitors a way to contact you. Make sure you choose a color that is bright and noticeable so that your website visitors will not have any issue starting a chat with your support team.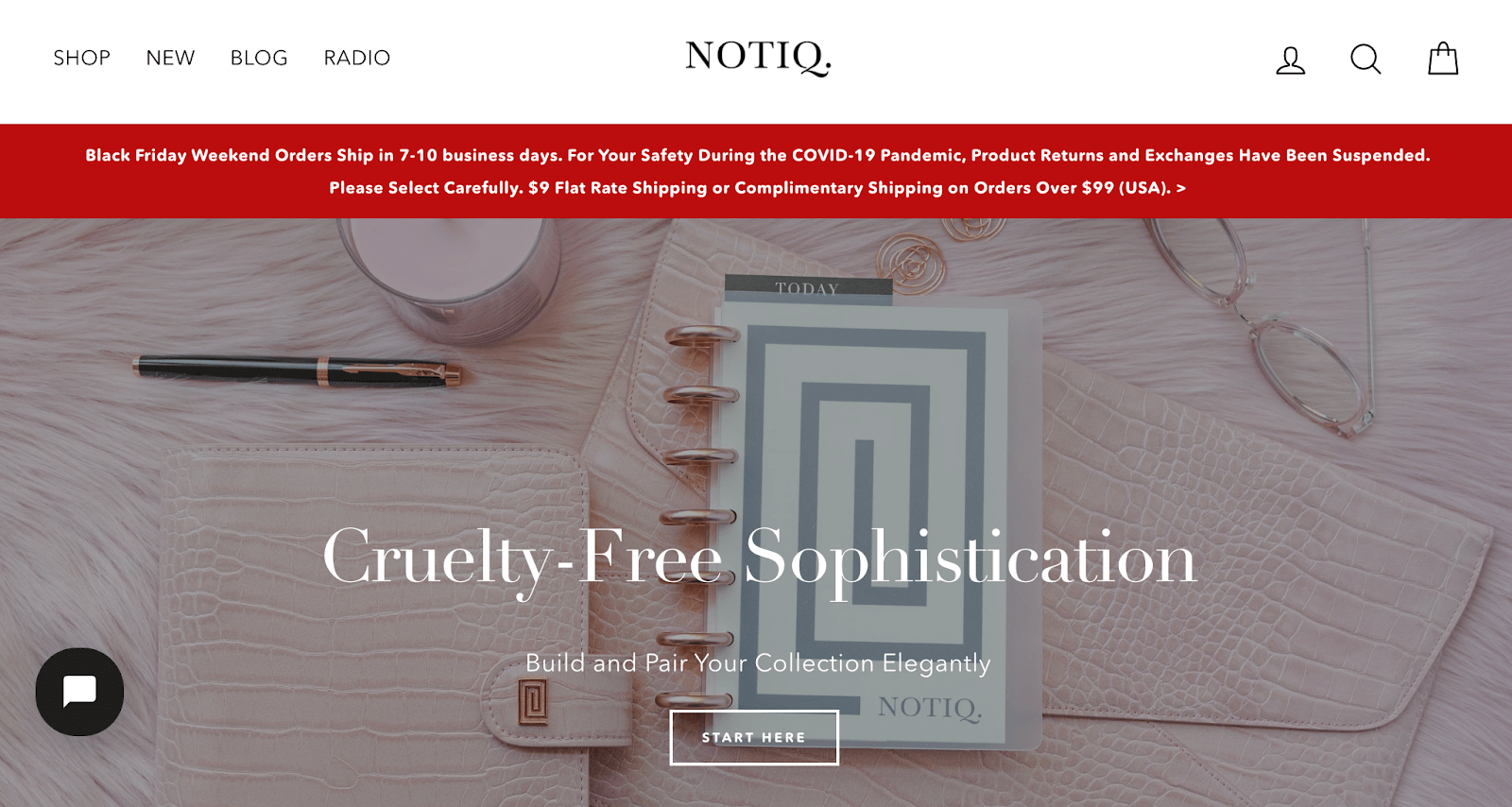 You can place your button on the top or bottom of the page for maximum visibility.
Remember, even the best chat button won't trigger a response if it is placed inappropriately.
Don't Ignore Your Customers
Live chat is one of the most powerful marketing tools as it enables you to provide superlative customer support to your customers. Do not add this option to your website just because everybody else is doing it. Adding a live chat tab to your ecommerce store means you're willing to dedicate your time and resources in helping out your customers.
There is nothing worse than having an inactive live chat support system that fails to provide support when your customer's asking for it. Dedicate a knowledgeable and informed support team who's able to quickly respond to your customer's queries in the best possible manner. As a general rule, a good response time is between 4-6 seconds. You must also train your front desk team to help them learn the basics of the live chat system.
Understand your Customer's Query and Respond Accurately
As discussed above, your live support team should be proficient and knowledgeable enough to handle all types of queries without any difficulty. From available products and their variations (including colors, sizes, and customization options) to pricing, returns & refunds, and payment options, your team should have knowledge about each and everything.
Gain Information Without Being Salesy
Did you know live chat offers an excellent opportunity for online store owners to engage with a prospective client and acquire information? No, you don't have to ask direct questions as it may sound like you're hard-selling. Simply, pay attention to the questions, and you'll find answers to your unasked questions without being salesy. The moral of the story is to go through each customer query carefully and respond to it even if you're finding it complicated to answer.
Build Trust While Gaining Insights
Live chat support not only helps you gain valuable insights but it also helps you build a loyal customer base. Do not limit your focus to answering questions only. Take a step further and offer the support your customer is expecting at the moment. For instance, if a customer is asking about shipping, you can also ask leading questions like 'when do you expect it?' or 'Specify your preferences and we might be able to offer better solutions'.
In addition, you can also share additional resources to help your customer know why your website is the best solution for them.
Close the Deal
If you already have cleared your customer's doubts and can sense that they're willing to make a purchase, offer to help them through the process. This enables you to ensure they get through the process and complete the transaction. This step is the most critical one. Just ensure you do not force customers at this step to complete the checkout process right away.
You can even persuade a buyer by offering a valuable deal or a little discount to help them convert. That way, you would be able to generate a lead that you can follow up in the future and encourage to eventually close the deal.
At this step, you must have a clear understanding of things you should consider while using the live chat feature. We have also created a little checklist to help you pinpoint the mistakes you must avoid while using this amazing feature.
Shopify Live Chat Apps for Conversions
The selection of a live chat app depends on the nature and size of your e-commerce store. Here are some of the live chat software options you can consider for your online store.

When it comes to customer support, Tidio is one of the best options available so far. It's an all-inclusive customer service platform that fuels your sales and conversions.
The Communicator and Chatbots plans are available at $18/month. There's also a Free plan for up to 3 operators for a lifetime.
Features
Live typing preview and canned responses
Supports multiple languages
Chatbot templates
Website visitor tracking
A real-time visitor list
Rich widget customisation options
Integration with third-party tools (Zendesk, Zapier, Mailchimp, Google Analytics)

Chatra Live Chat is another powerful live chat app that helps your agents provide instant support to your website visitors.
There are three plans available, including Free, Essential ($19/month), and Premium ($29/month).
Features
Cart Saving
Real-time visitor list
Facebook messenger integration
Live typing insights
Group chats
Visitor information
Intelligent contact form bot
Targeted chats (triggers)
Correct typos
Integrates with Front, Help Scout, Slack, Zapier, Webhooks, Facebook

Reamaze makes it incredibly easier for ecommerce brands to maintain effective communication with their clients. There's a 14 days free trial. Paid plans starting from $20/month.
Features
Provide customer Satisfaction Surveys and Ratings
Automated workflows
Pre-built chatbots
Support FAQ management
Customize Response templates and email templates
Support Internal staff notes
Integrates with smile.io, klaviyo, shipstation, octane ai, and 20+ more

HelpCenter is one of the leading Shopify apps for customer service that not only comes with a decent live chat but can also equip your customer support agents with an intuitive, all-in-one help desk ticketing system. Besides, if you have 10 spare minutes and still no FAQ page – HelpCenter's FAQ builder has got you covered, too.
HelpCenter is available for free if you want basic FAQ features, yet for more functionalities, there are two other options available, priced at $4.95/month (Premium) and $29.95/month (Professional).
Features:
Real-time communication with customers
Out-of-office hours
Easy to navigate FAQ builder
Centralized communication from different channels (email, Messenger, live chat)
Order management
Customer purchase and inquiry history
Custom templates, tags, internal comments, and more
Unlimited agents
Analytics