Boost your 4th July sales with these holiday-themed Firepush templates!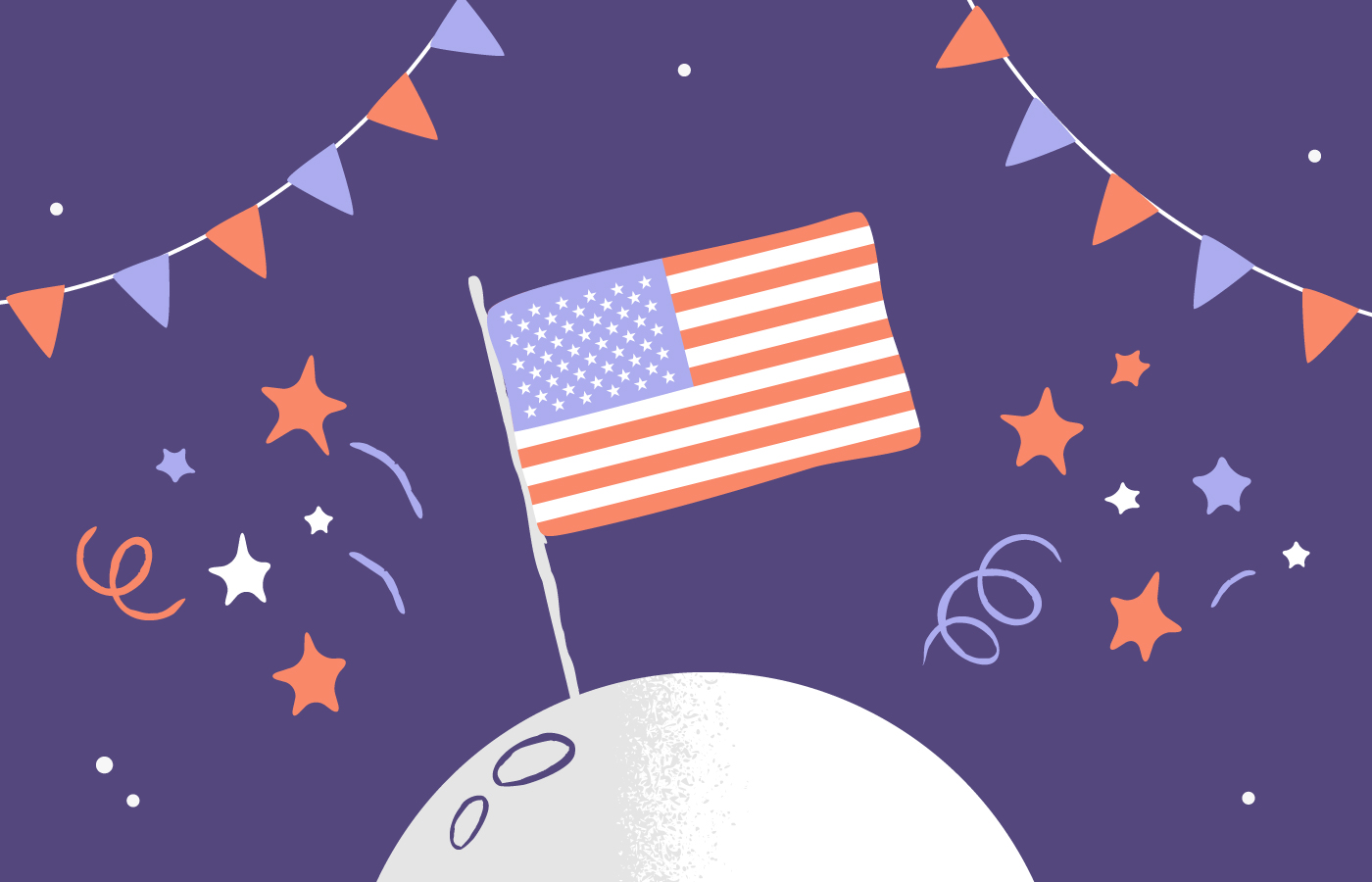 Independence Day is just around the corner! As well as enjoying barbecues, visiting carnivals, watching fireworks and spending time with family, many Americans will be expecting to take advantage of fantastic deals offered by their favorite stores!
To help you plan ahead and make the most of the 4th July holiday sales, we've created some SMS, web push and email templates for you to use in your Firepush marketing campaigns. All you need to do is copy and paste any you like, then tailor the text to include the specific details of your store's sale and you're ready to go!
Why use SMS marketing?
By the very nature of them, SMS messages have to be short and are therefore easily digestible. They're also highly noticeable, compared to other channels - in fact, SMS messages boast an amazing open rate of 98% and click-through rates of more than 30%. So sending your subscribers a 4th July promotional message by text is a no brainer!
SMS 4th July templates:
Happy 4th July!
Happy 4th July! We're celebrating independence with a star-spangled store-wide sale! Get 40% off everything until 5th July. Grab code: July4 [add URL]
Let's celebrate freedom with some freebies! Grab this code: July4 to get a free gift with any purchase you make this Independence Day! [add URL]
Get FREE shipping this 4th July on any item in store. Use this code at the checkout: July4 [add URL]
Why not send a 4th July web push notification too?
Web push messages provide a great way to get in front of your customers quickly, directly through their web browser. Conversion rates can be around 30%!
Web push 4th July templates:
Title: Star-spangled sale! 40% off everything! Message: Happy Independence Day! Get 40% off everything until 5th July with this special code: July4 [add URL]
Title: Celebrate freedom with FREEBIES! Message: Grab this code: July4 to get a free gift with any purchase you make this Independence Day! [add URL]
Title: FREE shipping this 4th July! Message: Feel free this Independence day with free shipping when you buy anything in store! Use July4 at the checkout. [add URL]
Don't forget to send an email campaign too!
While SMS and web push notifications are ideal for sending instant messages to your customers, email marketing enables you to reach those subscribers who prefer to get their communications delivered straight to their inbox, where they can read them later.
Email marketing offers plenty of flexibility in terms of design. You can include images, gifs and even videos alongside your content - and there's no limit to the amount of text either. Here's an example you can use to help you get started below:
Subject line: Get 40% off in our star-spangled 4th July sale!
Hi! Happy 4th July!
To celebrate Independence Day, we're offering a fantastic store-wide sale where you can get 40% off everything in store!
See our collections here: [add URL]. But hurry - this sale will only be on until 5th July!
Don't forget - we're currently running a special offer where you can send up to 100K emails completely free of charge for up to 3 months!
Act now to make the most of 4th July sales!
We hope you find this article helpful and that these templates save you time when creating your 4th July campaigns! Many people will already be planning for the 4th July festivities, and may have already started shopping online, so if you're going to run a sale, why not send out a "teaser" campaign to let your subscribers know that something exciting is coming their way?