Discount Codes. Your way to optimised profits or diminishing returns?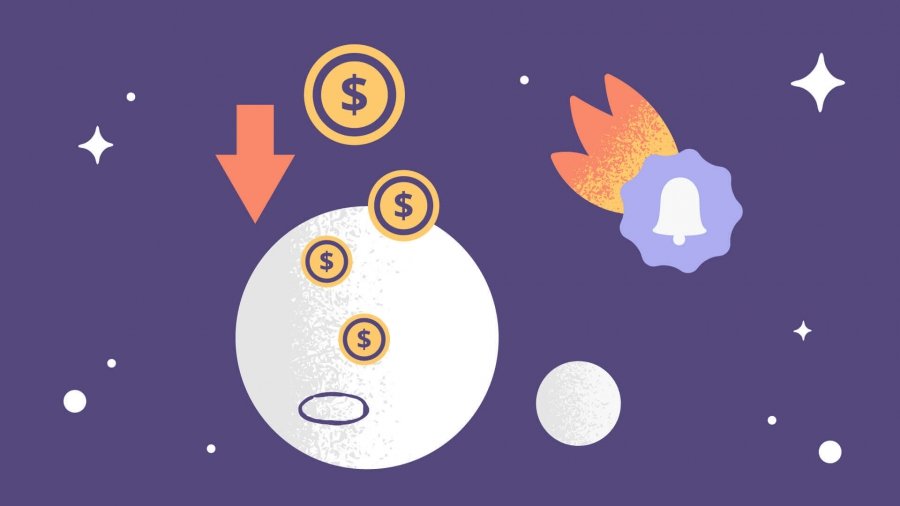 To Discount or not to Discount? That is the question.
More often than not I would go for discounting, but be careful it's not so simple. Sure, a discount will always incentivize sales but you have to be aware that they can also really affect both your bottom line and your brand image if you use them too often.
But we'll get to that later.
So, to today's blog.
There is a lot of great stuff out there on the use of discount codes, in particular Richard Lazazzera's fantastic Shopify blog, which I'll be quoting from today, and the message from all of them is pretty much - discounts are good things. If they are used right.
As sales drivers, they are hard to beat. Just look at some of the stats from this UK survey, 4 out of 5 Uk adults polled said they had used a discount or voucher code in the last 6 months, with most using upwards of 16 codes each year ( some even admitting to using 50+). That's 80% of the population in the UK alone. Stretch that across Europe and the US, and then further, and that's a lot of customers.
The types of offers you can use Discount Codes for:
We can break these into four groups:
Percentage off offers:

The most common kind of discount, these will normally apply 10% upward based on product popularity/availability. Larger 40% upward discounts can be applied to slower moving, end of line stock, but it's not advisable to offer too large a discount too often as this can create unwanted customer expectation and decrease margins.

Free shipping:

A real incentive to convert all of those pesky cart abandonments (shipping always ranks high in consumer polls on why Cart Abandonment happens). This has to be considered carefully, as if shipping is one of your real earners, you don't want to cut into it too often. It might be an idea to think about only offering a free shipping discount code for orders above a certain price threshold.

Dollar value discount:

This is an extension of what I was talking about above. You can offer a dollar value off orders above a certain threshold. This should be based on your average sale, so if your average sale is $40, maybe offer a deal on Sales of $50 and over. This is a great way to upsell, as customer's always hate to miss out on a deal.

Free gifts:

This can be great way to drive customer engagement and, in some instances, get rid of overstock. Let's admit it, everyone loves free stuff, and it needn't be an actual item you send, it could be, say, a song download voucher if you are an online music retailer.
Great uses for Discount Voucher Codes:
To drive traffic to your store. A catchy discount for a must have item will definitely get people to your site. Be canny with your positioning. Get onto blogs and websites that you know concentrate on your key market, and offer exclusive codes to their users. You can experiment with offering any of the 4 options above, maybe even combine some.
To incentivize first time visitors to your site to buy. Have a special discount code on your landing page for first time clients. You could offer a 10% discount or better still free shipping. Even both.
To upsell shoppers. Offer special combination purchase discount codes, like traditional 3 for 2 deals, or product combos. You could just go the traditional route and offer dollar value discount codes for higher value deals.
To re-engage customers. You could add a special code at your checkout point when a sale is completed, 10 or 15% off the next purchase, or free shipping.
To minimize cart abandonment. You can add a discount code for money off or free shipping to a cart abandonment re-engagement email or cart abandonment push notification to help convert some of those potential sales.
To gather subscribers for your Push Notifications. Discount codes can be used to attract people to sign up to receive your Push Notifications. You can incorporate these codes into sign up boxes to attract new subscribers, or include them in your email newsletters to your existing customers to convert them to Push Subscribers.
A couple of really important points when creating codes:
Make your code easy to remember. Don't go for a long series of random numbers. How about a word:" getmefree" or "shipdfor3".This also has the added value of giving your code a character that reflects your brand.
Make it about seizing the moment. Try putting a time limit on your codes and reflect this in your message."This great code is only valid until 12pm today." Push that urgency to drive those impulse purchases.
Be careful!
It's important not to get carried away when using discount codes. They should always be additional sales drivers, and not your only marketing strategy. Why?
If you use them too often, they will lose value. This is an obvious point, but it needs making. If you want to go the way of the discount store, you don't need codes. They are special. That's the point. They should feel like a rarity for the customer to want to use them. They need to feel this is a one off, not a regular deal.
If you use them too often, you'll attract the wrong kind of customer. If you want to build a real relationship between your customer and your brand, they need to value you. If you are always offering discount codes, you'll attract the kind of customer who looks for discount codes. This will not be the discerning loyal customer you want to build your business on.
If you use them too often, you'll cut into your margins. This point is self explanatory. The more you discount your products, the lower your margins will be. If you get into a vicious cycle of relying on discounts to drive sales you need to rethink how you market your products.
A final word about Discount Codes. The Benefits of Push Notifications.
To really gain traction for your discount codes you should seriously consider using Push Notifications. This is a relatively new marketing platform available to online stores.
As they are web browser based, Push Notifications are guaranteed to hit their subscriber wherever they are on the web. This makes them far more effective than more traditional online marketing methods like emails which suffer from the inbuilt restrictions of spam filters and inboxes.
What's more, they are easy to segment. So, you have the benefit of being able to send a tailored offer that you know will hit its target every time.
Conclusion: Experimentation (within reason) is the key.
Keeping in mind that you should be aware of how many discounts you offer, the best policy is to experiment and see what works best for your business. You can try some of the strategies mentioned above, and carefully track your results. This will allow you to develop a successful discounting strategy that will help your business grow.