How to Use Push Notifications to Grab Attention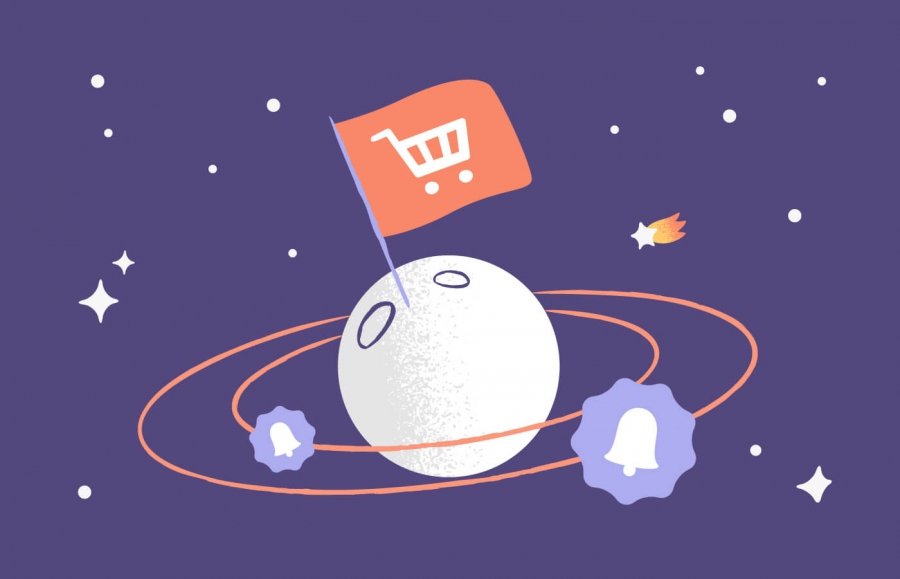 Web push notifications are a powerful tool that you can use to take your marketing strategy to the next level. Once a website visitor has opted in to receive your push notifications via a simple one-click process, you can send your subscribers useful, rich content based on where they're at in their customer journey.
For example, you can send order and delivery updates, give a virtual nudge about abandoned shopping cart items, or cross-sell other products your subscribers may be interested in. Push notifications are delivered through a web browser and appear in a popup box as a clickable message, on any device.
Part of the appeal with push notifications is that they're short, scannable and are still relatively new and exciting in the world of digital marketing. That makes them more likely to attract the attention of subscribers, unlike email content, which can often go ignored.
Examples of attention-grabbing push notifications
To get the best out of web push notifications, carefully crafting your messages so that they're relevant and timely is really important. Here are some examples of push notifications done well - they're designed to make the subscriber take action.
Amazon and eBay
Amazon sends a variety of push notifications based on shopper activity. Abandoned cart reminders, delivery updates and delivery confirmations are both informative and useful. eBay employs a similar strategy, along with selling and buying notifications.
Fitbit
Fitbit tailors their push notifications based on their users' fitness goals. Let's say you're 200 steps away from achieving your 10,000 steps per day goal. Fitbit sends a relevant prompt to encourage you to get moving again. Not to mention, a friendly reminder when it's time to wind down for bed.
BBC News
BBC news has got the timely part of sending push notifications down to a tee. These are sent with a click worthy headline as soon as an important story is breaking. The subscriber just needs to tap the message on their device to read the full article as it's being updated.
Netflix
When you've finished watching something on Netflix, they'll notify you of other TV programs or movies you might like, based on your interests and previous activity.
Mistakes to avoid when using push notifications
Poorly timed push notifications can be seen as invasive or irrelevant. Avoid sending them too early in the morning or late at night, as you might end up annoying your subscribers, rather than engaging them.
Avoid sending generic content that won't apply to some subscribers. Use the data you have available to drill down into your subscribers' needs, so you can send customized content which adds value each and every time.
How to get started with push notifications
There are several apps on the Shopify marketplace which you can use to send push notifications to your subscribers. One worth checking out is Firepush as it not only offers a large range of automated web push notifications, but also covers three other marketing channels; email, SMS and Messenger. Through this omnichannel marketing app, you can send promotional messages, abandoned cart reminders, delivery updates, back in stock pushes and even request reviews - all on autopilot.
Once you've chosen and installed an app for push notifications, you can begin attracting subscribers and targeting them with attention-grabbing messages.